Are you looking for a simple and fun craft that your kids can make by themselves? These wooden spoon people puppets are a creative activity that children will love. They can use their imagination to create any different characters that they like!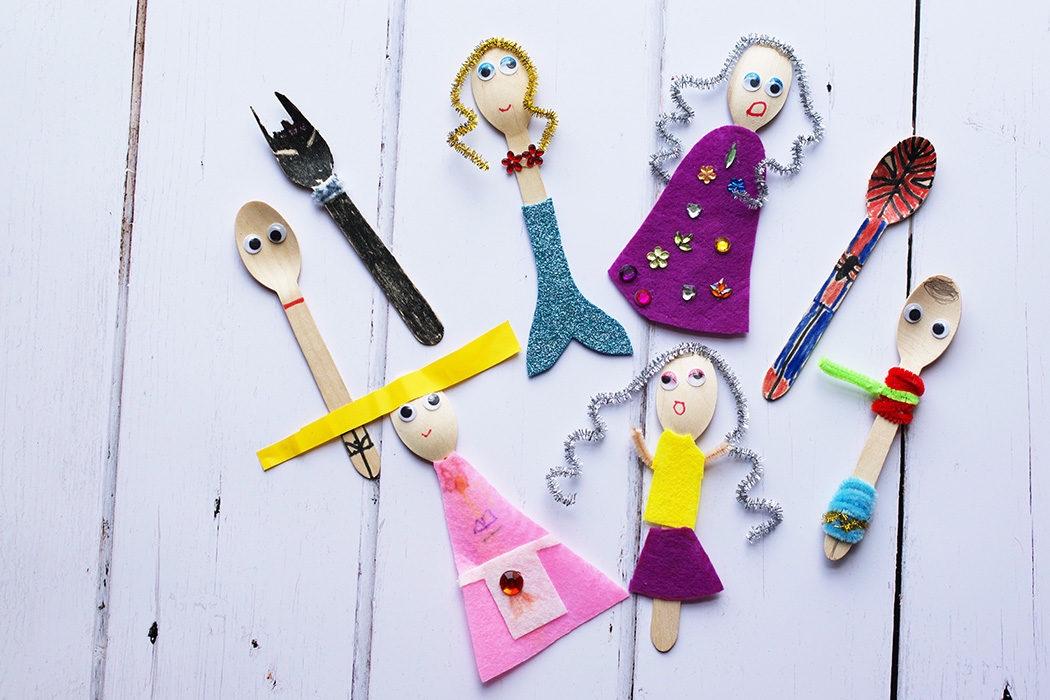 My children enjoyed making all sorts of wooden spoon people; mermaids, ladies with pretty dresses, even super heroes.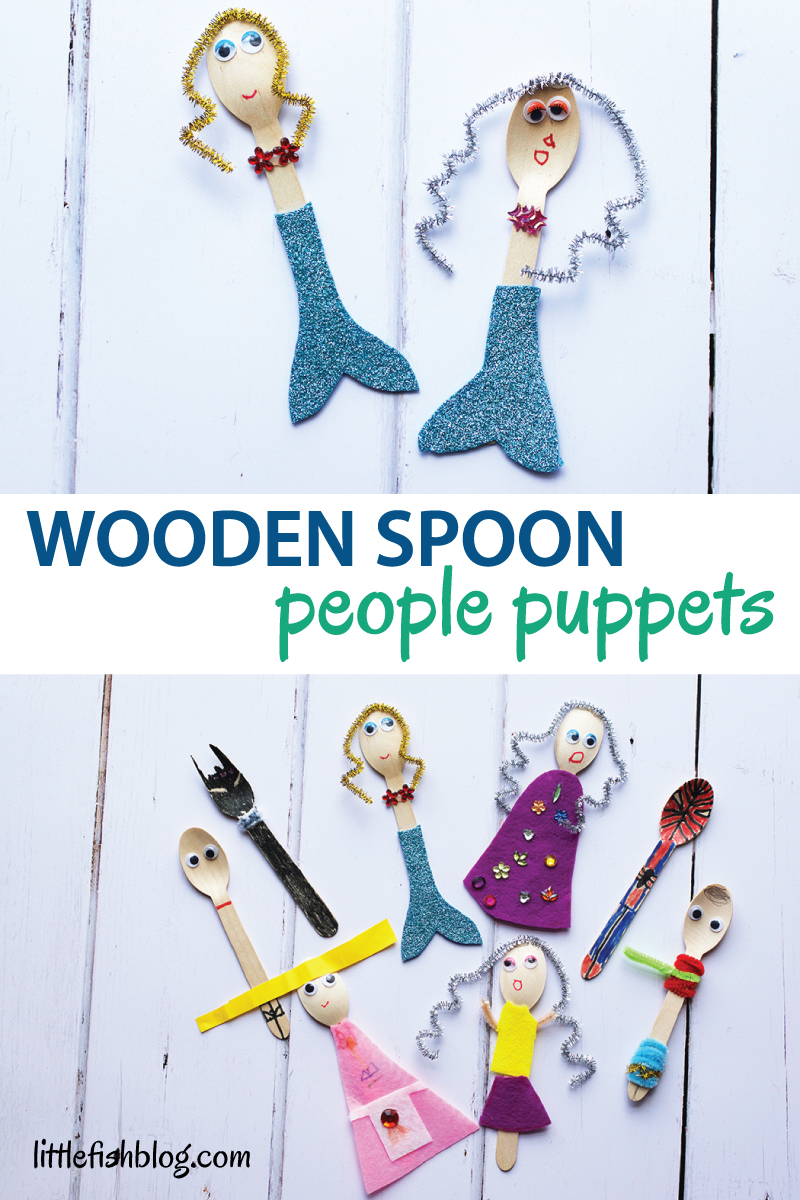 You'll only need a few things to get your children started on these wooden spoon people puppets.
We used this art and craft kit which contains wooden spoons (and forks), pens, sequins, buttons, goggly eyes, pipe cleaners, feathers, felt and sparkly card. Having all of the bits and pieces together in a kit made this a really simple activity to set up. But of course you can also buy or collect all of the components separately. You may have some of the materials already in your craft cupboard at home!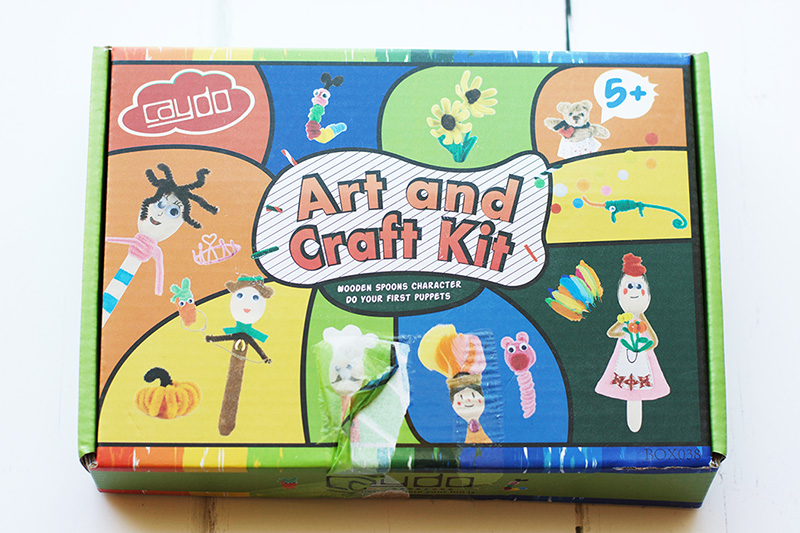 You'll need:
Wooden spoons
Glue
Plus any of the following:
Goggly eyes
Sequins/buttons/feathers
Pipe cleaners
Felt
Coloured paper/card
Or remember you can buy an art and craft kit with everything you need.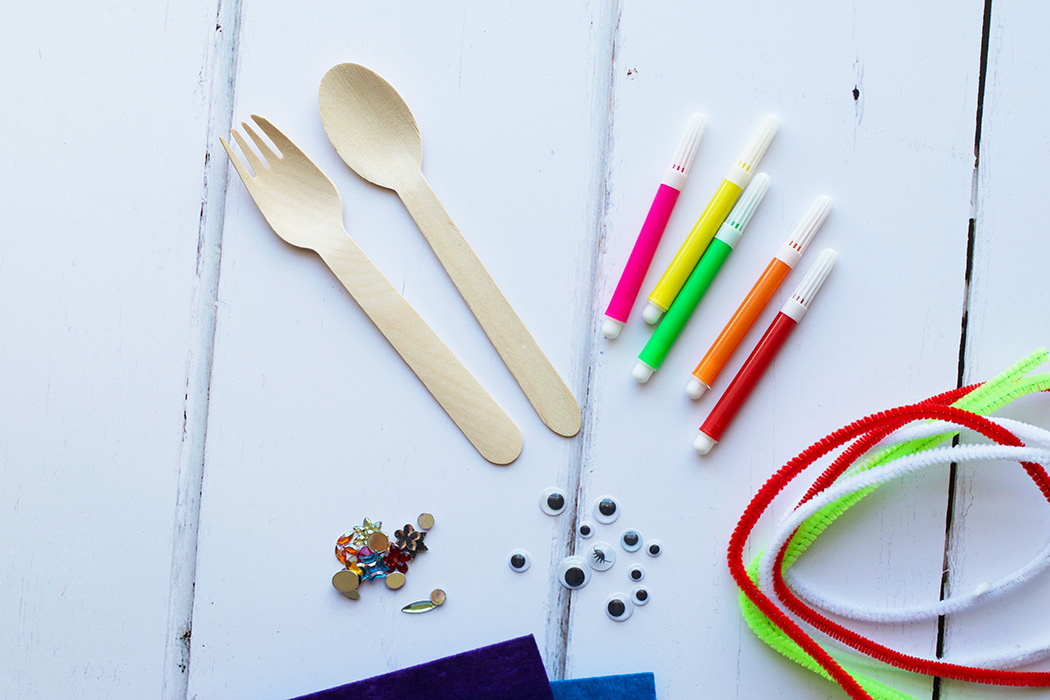 How to make wooden spoon people puppets:
You can simply put out all of the materials. Encourage children to use their imagination to create their people by sticking features onto their spoons. To stick hair on, or any intricate details, you can use a glue gun or super glue (only with a grown up to help!)
Here are some ideas as inspiration:
To make a mermaid:
Cut out a sparkly tail and stick on your spoon. Add goggly eyes, a mouth, a sparkly pipe cleaner for hair, plus sequins for a bikini.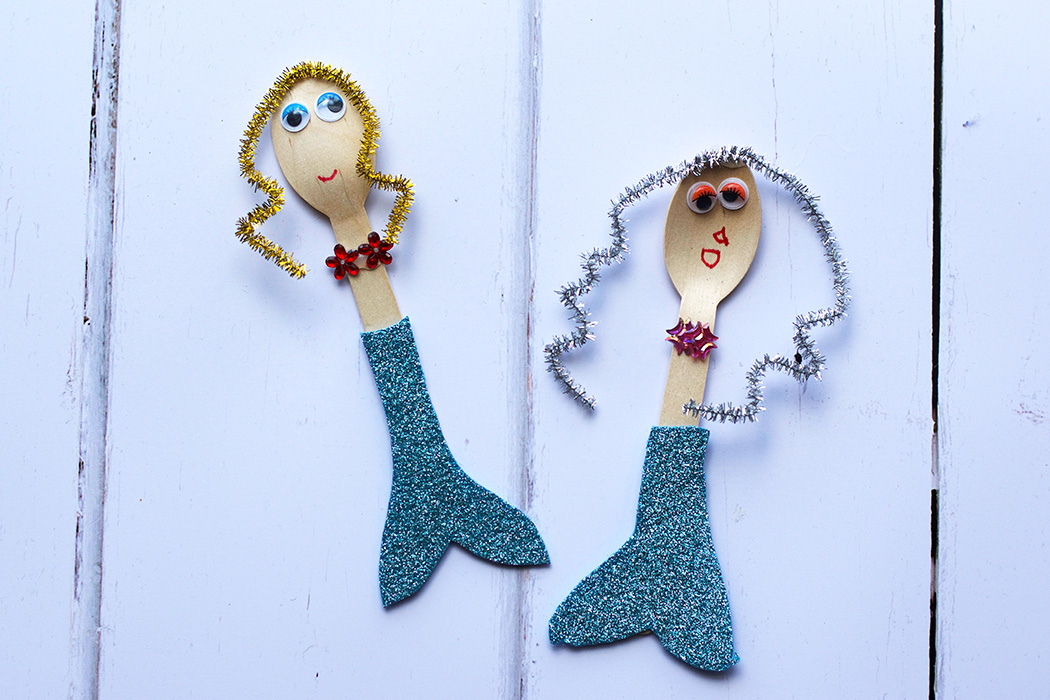 To make ladies with pretty dresses:
Cut a dress shape out of felt. Add sequins, or any bits of sparkle. Stick goggly eyes, hair and draw a mouth.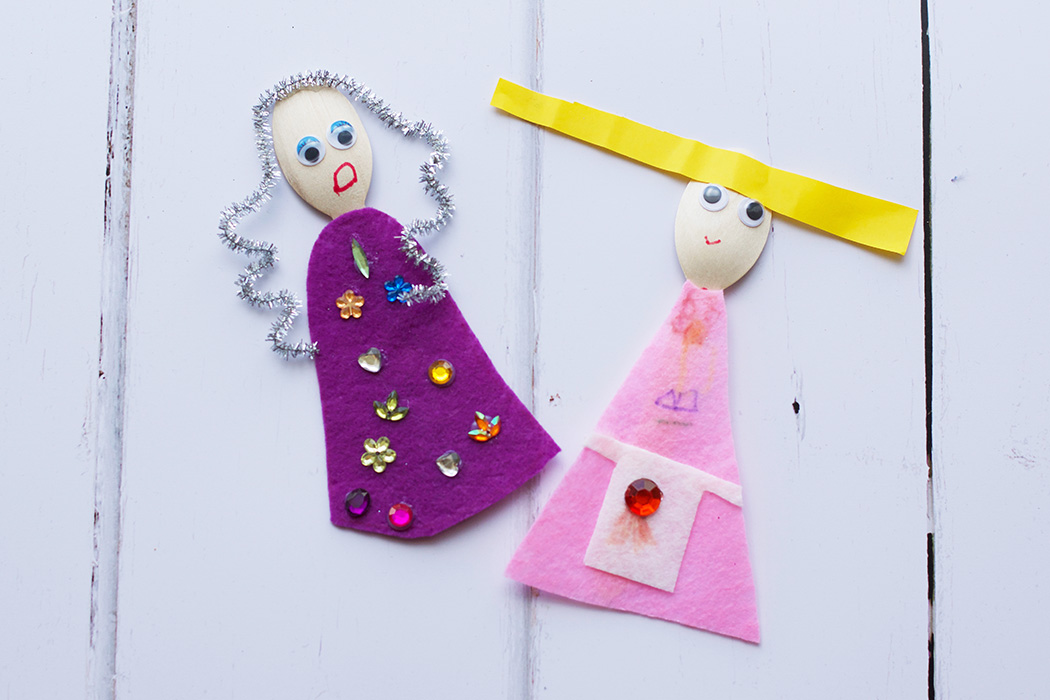 I hope your children have as much fun making these wooden spoon people puppets are much as mine did! Once you've made your puppets you can go ahead and put on a puppet show!
If you like these puppets, you might also like my Sea Creature Stick Puppets (with free printable!)
You can also sign up to Little Fish Family for more simple ideas to inspire kids!
Will try this wooden spoon craft? What wooden spoon people will you make?