The 52 project wouldn't be complete without at least one fancy dress photo would it?!…
So here we all are on Halloween night. It was our first year all dressing up together – I hope you can guess who we are all supposed to be?!
We had a wonderful evening. We took Little M for his first time trick or treating at the amazing Belvedere Street in San Francisco. Dress up was the norm of course and all of the houses were decked out and geared up for lots of little trick or treaters. It took him a couple of times to get into the swing of things, but Little M very soon caught on to the idea of collecting candy!
"A portrait of my son, once a week, every week, in 2015."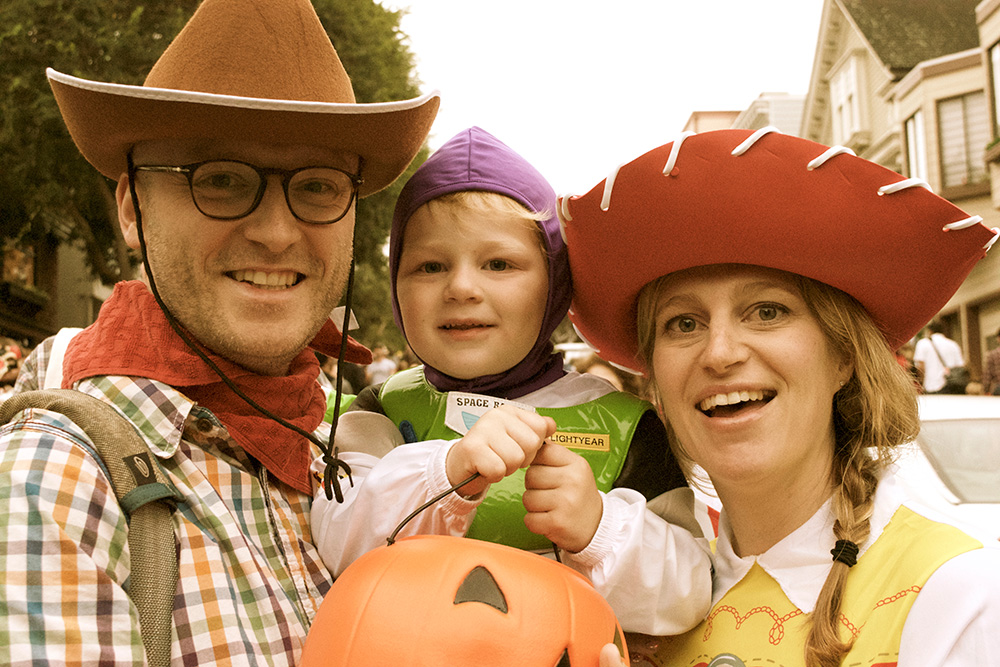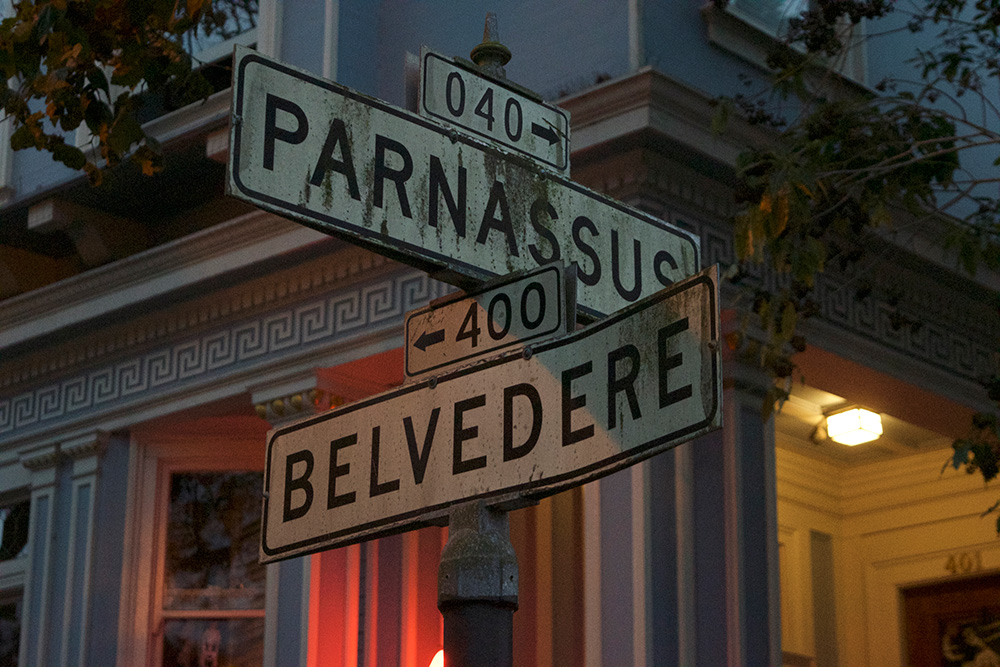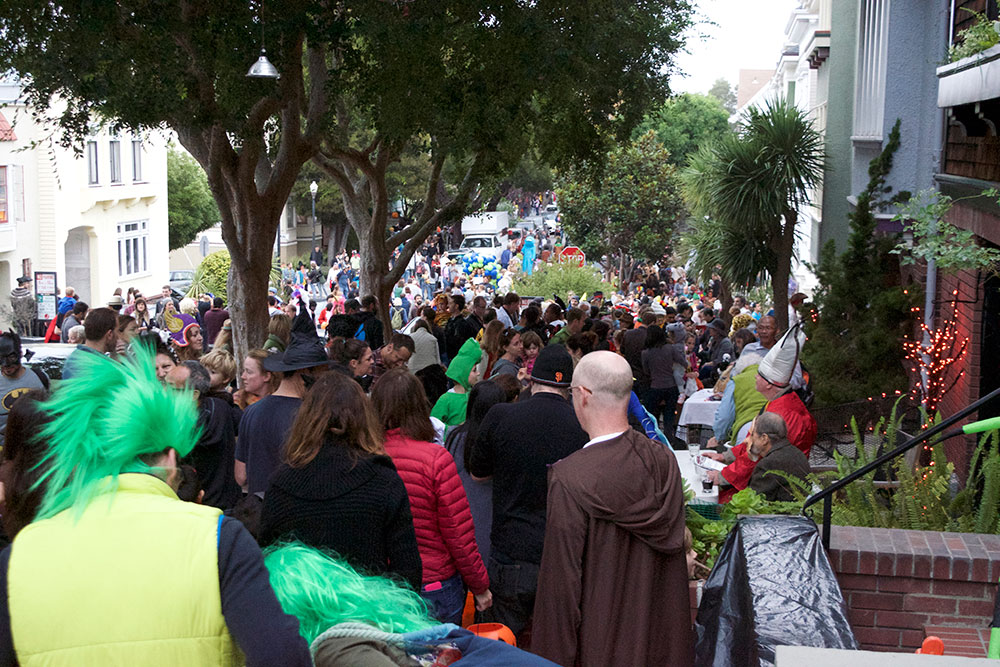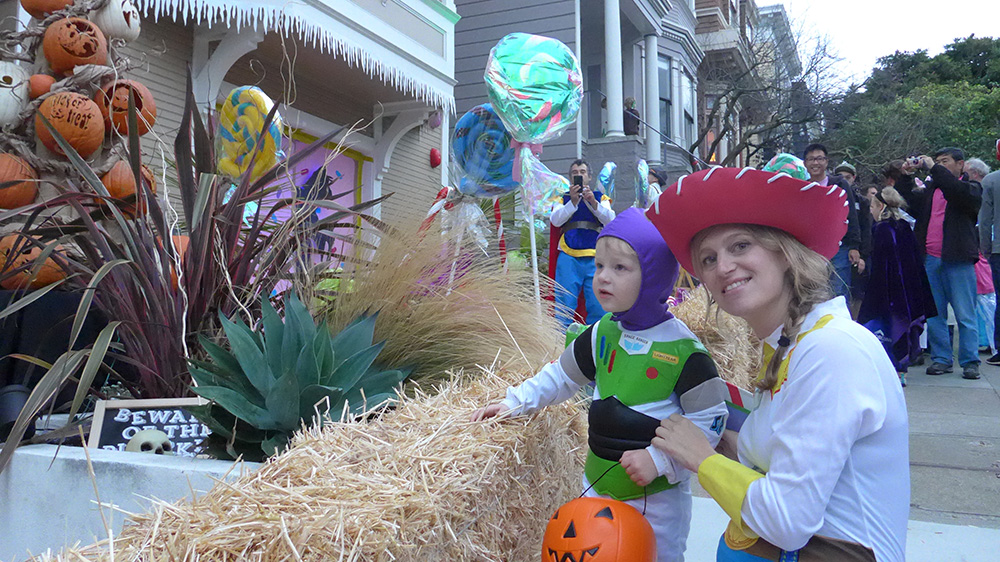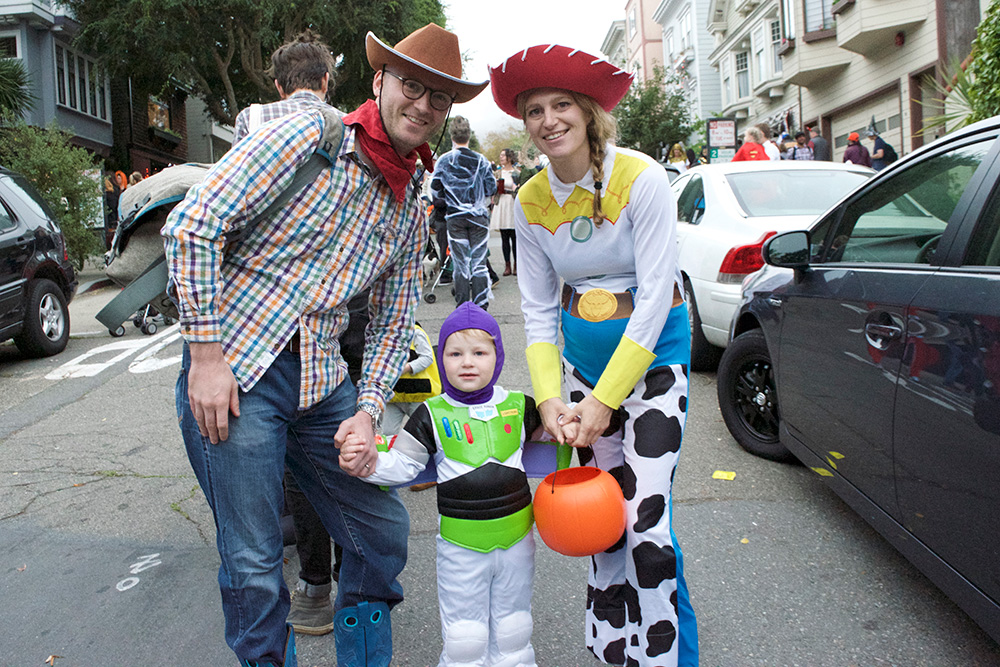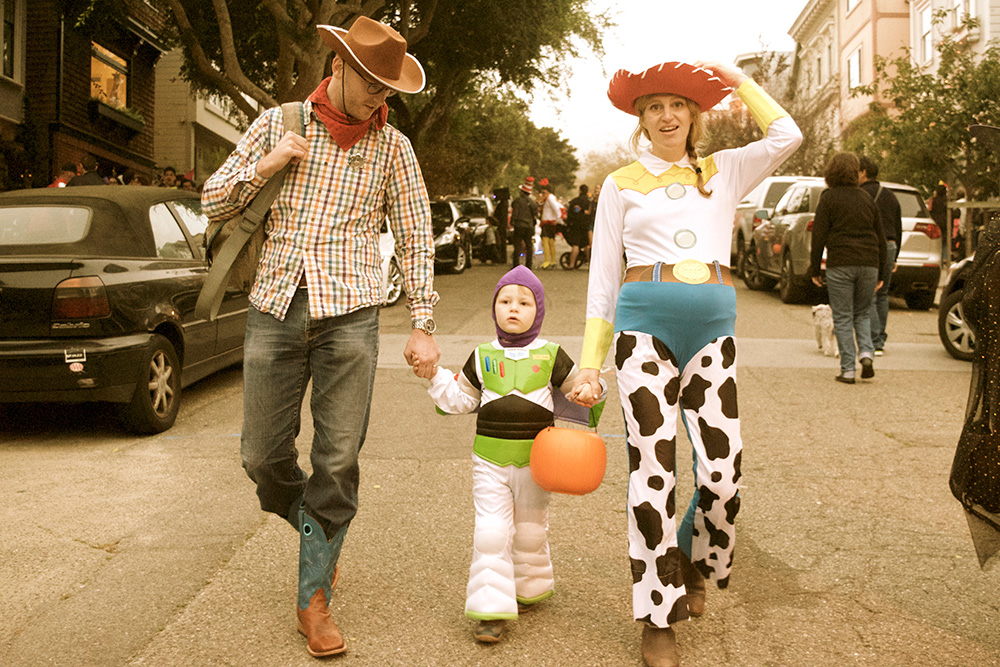 Dressing up for Halloween.
Trick or treating.
Belvedere Street.
Did you dress up for Halloween? What did you wear?
See all my 52 project photos from 2015. These photos are courtesy of my lovely dad.