If you're looking for inspiration to help you create the perfect sleeping space for your youngster, keep reading. From fact-filled wallpaper to fun flooring, this brief guide should give you all the design ideas you need to ensure your little one has the bedroom of their dreams.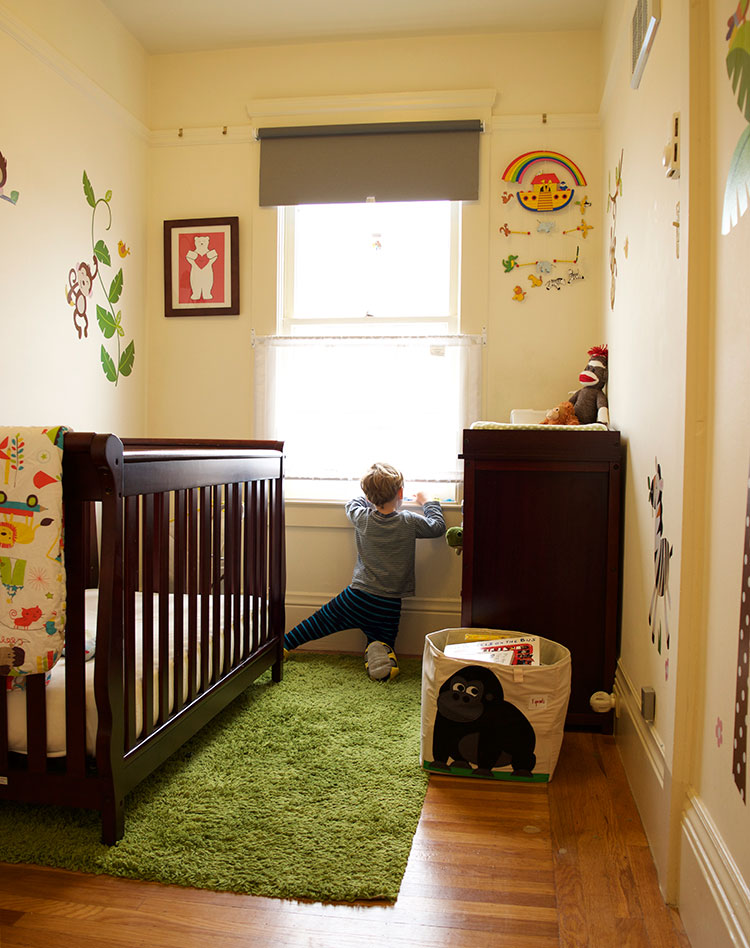 Lighting solutions that are both calming and captivating  
When it comes to lighting solutions, you can really let your imagination run wild. For young kids, nightlights make a comforting addition to bedrooms, and there's no shortage of designs to choose from. You can take your pick from illuminations designed to look like everything from pets to planets and from cars to cartoon characters. Even better, why not opt for a product that projects colourful and calming shapes onto the ceiling? Perfect for lulling little ones into restful sleep, these lights can also be accompanied by soft music or sounds of nature.
For the best results, make sure you also choose effective curtains or blinds. This will help you to get the light levels in your child's bedroom spot on, no matter what time of the day or night. As window dressing specialist CurtainWorld points out, blockout materials can be ideal if you want to have complete control over the level of brightness in rooms. These thick curtains or blinds will also help to ensure your child's room stays cool in summer and warm in winter.
Design themes with flare
The best kids' rooms always have a theme, so before you start furnishing and decorating this space, make sure you have a subject in mind. Whether your youngster loves princesses or pirates, football or flowers, you shouldn't struggle to find all the design accessories you need. Set the tone by choosing some suitable wallpaper or, if you're feeling creative, you can show your artistic skills by painting your own designs. A themed bed can also look great and it makes the perfect focal point to a child's room.
If you want your youngster's bedroom to boost their learning, you might want to choose an educational theme. From wallpaper featuring world maps to posters showcasing the alphabet, there are lots of options on offer.
Fun flooring
Stylish stripped wooden or luxurious carpets can be great elsewhere around your home, but when you're looking for flooring for your child's room, fun is the priority. Rugs are ideal because they're inexpensive and they're easy to replace when your little one gets bored and fancies a change. There's an impressive range of rugs to choose from, including versions boasting roads, board games, numbers and letters and much more.
With the help of these simple but effective design ideas, you should be able to create the perfect place for your child to play and sleep.
Disclosure: This is a contributed post.
[plinker]