Little Moments is where I reflect on all of the little things that have made me happy, thankful or inspired that week. I hope that I will also inspire you to do the same…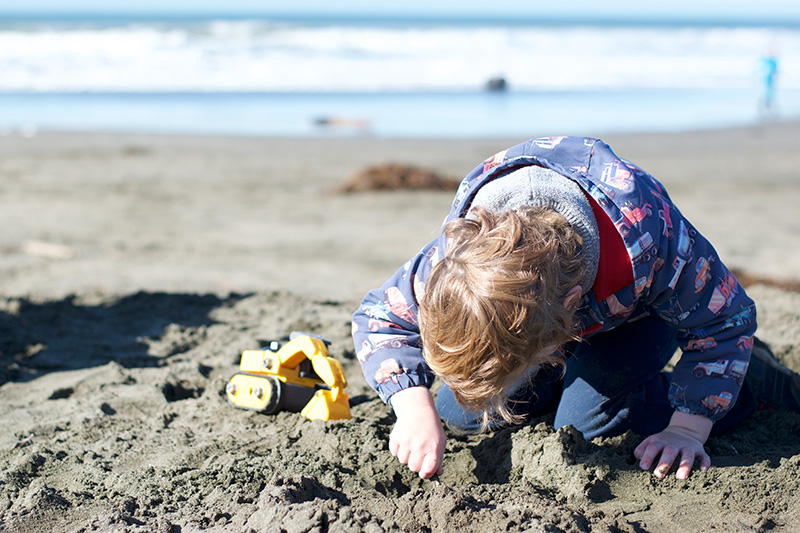 Another week gone! It was a short 'working week' with the holiday Monday here in the US. Without further ado here are my Little Moments from the last week…
• Running with Little M
On Saturday Little M and I went for a run to the beach – well I ran and he rode! He doesn't usually ride in the stroller any more, but for the odd run he loves it. We ran down to the beach and played for a while before running back. It was so nice to spend some time just the two of us. On the way I told him "I'm really enjoying spending time with you" and he replied "I'm enjoying it too!"
• Holiday Monday
One of the things I love about the US is all of the national holidays! With only two more holidays than the UK, somehow it feels like a lot more, as they are fairly evenly spread throughout the year. I love that there are holiday Mondays in January and February, just when you feel like you need a pick me up! We spent Monday at the beach as a family. It was a simple few hours – just sitting, enjoying a bit of warmth from the sun and relaxing together.
• "I love you"
Little M has been having a bit of separation anxiety lately. He gets upset when we drop him at school. I'm not sure why it's suddenly started, but I'm trying to give him some extra special time when I can. I asked him why he was upset and he said "Mummy I don't want you to leave because I love you." Aw, just melted my heart. Hope we can get him back on track, although luckily he settles down and enjoys it once we have gone!
• LP
LP is becoming more of a character every day. Even though she's only eleven months old she has a wicked sense of humour – you can have a real little joke with her! She loves playing 'peekaboo' and is officially going through the 'emptying things out and filling them  up again' phase. This is driving me a little bit nuts when I find tubs of toys emptied all over the apartment. But then I see her little mind whirring and it's all worth it!
• A swim and a sauna
This has become a Thursday evening ritual for me! I put the kids to bed and go off to the pool as soon as The Hubster is back. There's something about swimming that always balances and restores me. I felt frustrated on Thursday – just everything getting on top of me a bit. A good swim and a sauna and all felt good again!
• Games
Little M is so into playing games now – I love it! Most of the games we play are pretty simple, but he gets the rules and the taking turns and so on now. One of our new favourites is Frankie's Food Truck Fiasco! Today we spent most of the afternoon playing games with a friend – and eating cake. A perfect Friday afternoon!
What little moments have you been grateful for this week?
I'm linking this post up with Katy and Sian and their #HappyDaysLinky.