Little Moments is where I reflect on all of the little things that have made me happy, thankful or inspired that week. I hope that I will also inspire you to do the same…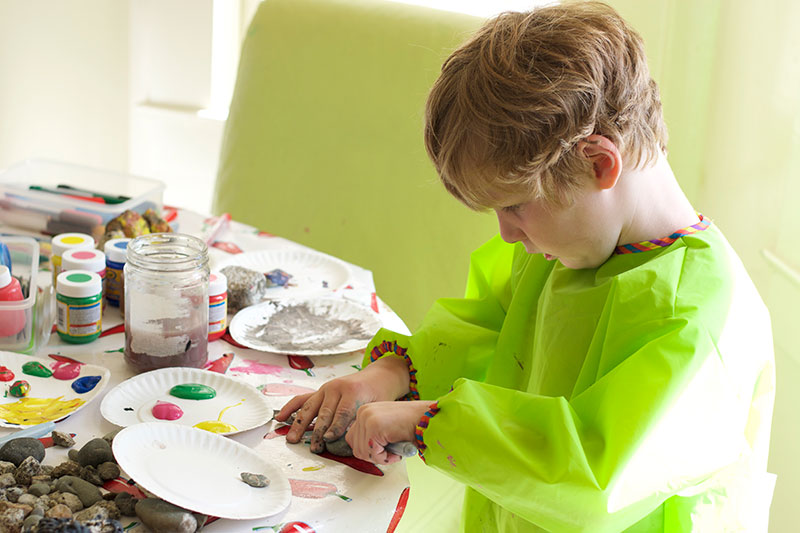 Phew, another week gone and another week of craziness in the news! We watched the election results come in yesterday – having the benefit of being 8 hours behind the UK, we didn't have to stay up late. I honestly don't know what the news is going to bring from one day to the next at the moment!
We've had a good week. Although the schools have finished for the summer here, Little M is still doing is two nursery mornings, so no real change of routine for us. I've been trying to make an effort to do some fun things together in the afternoons, just little things like baking something together.
We've also been trying to make a real effort to have family outings every Sunday. It's so easy for the weekends to whizz by isn't it? There's always so many things to keep up with – but we are trying to keep Saturday as a more 'doing things' day and set aside most of Sunday for family time.
So without further ado, here are my Little Moments for this week…
Little M's swimming
Little M's been getting really confident with his swimming – diving under with his goggles on, jumping in off the side. He wasn't getting on with his swim lessons a while back, so we've been trying to have him go with one of us every week instead – usually daddy! It's been a real success. He's almost swimming independently and most importantly enjoying himself in the pool again!
Trip to Baker Beach
We had a lovely visit to Baker Beach on Sunday. I shared my photos earlier in the week for Living Arrows. It's a fantastic beach for views of the Golden Gate Bridge – although was also a little busy with tourists that day. Funny fact – the very end of the beach is also a nudist beach, which makes for some interesting expressions from unsuspecting tourists who stroll from one end of the beach to another!
Painting stones
A while back Little M and I collected some stones to paint. We had a really calm and fun afternoon one day painting them together. Little M got very into it and painted some bugs and a watermelon! It really is the simple things that matter isn't it? Plus Little M was occupied for ages so I could get dinner on too! 😉
More baking!
We've done yet more baking! Last week we made these Disney Inspired Lightning McQueen Cupcakes, this week we made another banana loaf! Little M is a complete expert at cracking eggs now. I'm trying to make sure he can be independent in the kitchen one day!
A helping hand
We received a huge parcel from Amazon this week, with our monthly order of diapers, wipes, baby snacks etc. For some reason it always comes in a massive parcel that I can never possibly carry up our steep apartment stairs. The delivery man really kindly offered to bring it upstairs for me and I was so grateful! It's amazing how a little help can go along way isn't it? It was a good reminder. I hope I can do something similar for someone else soon.
A walking adventure
Today we had a fantastic walk through the park together – me, Little M and LP. We wound through all the little paths and trails – even LP walked for a good half an hour (whilst stopping to inspect various leaves…) Little M led the way and I just let him pick whichever direction he wanted to go through the 'jungle' as he called it. It was lovely to get lost in nature together and slow right down. Of course it took us forever to get through the park! But it was lovely to forget time and just 'be'.
This weekend we have masses of laundry to do! But we are also planning another family outing on Sunday – exploring somewhere else in San Francisco.
Have you had a good week? What have you been up to?