Little Moments is where I reflect on all of the little things that have made me happy, thankful or inspired that week. I hope that I will also inspire you to do the same…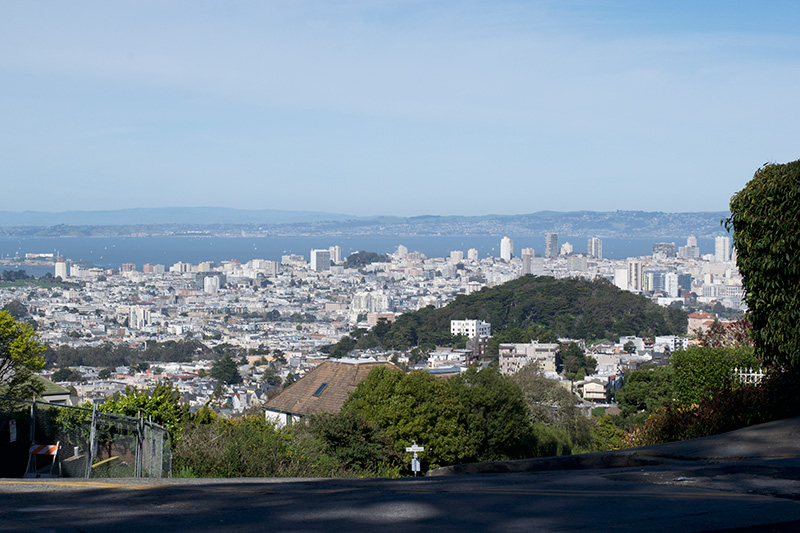 Well it definitely feels like spring is here this week – or maybe even summer! The seasons and weather are so quirky here in San Francisco! We've had some super hot sunny days this week, followed by some cool foggy ones. My biggest tip for anyone visiting San Francisco is layers, layers, layers! Our clocks went forward on Sunday though, so the evenings are lighter and it definitely feels more summery!
Here are my little moments for this week…
New Hush Puppies ankle boots
Yes, I did say boots! I'm a bit of a 'boots year round' kind of girl! Short boots are so perfect for San Francisco, as it never gets too hot or too cold. They are also fab for doing lots of walking and playground trips! I love my new Hush Puppies ankle boots! I actually got them last week, but have been wearing them every day this week! Hush Puppies are my go to for boots as they are so darn comfy. I love them!
Hiking
We went for a city hike up to Sutro Tower last weekend. It was fun to spend time as a family, walk together and enjoy some great views. Little M has been very into the idea of hiking since – this week he asked to go on another 'hike' in the park together.
Imaginative play
Little M is having an imaginative play explosion at the moment ( he's 4). I love it! He's always been very imaginative, but is just at that age where he enters his own little world a lot of the time. I remember I was the same, I just got lost in my own imagination. Little M often involves me and LP in his role play – so this week we have all become characters from Finding Dory and have been on lots of ocean adventures together!
Lighter evenings
Our clocks changed on Sunday and it's lovely having lighter evenings. The winter evenings are not as noticeable here as back in the UK. But we still notice the difference when spring rolls around. I've enjoyed a couple of runs in the park in the evenings this week.
Sleep revelations
Despite the clocks  changing Little M has been sleeping so much better this week and already seems back to his old self. We'd been having problems with him waking early and then being tired and grumpy all day – no fun for anyone! We tweaked a couple of things, but I am sure the biggest factor was switching his night light. He likes a night light in his room, as he doesn't like it pitch black. But I switched to a lower and dimmer light and suddenly he is sleeping later! Seems so obvious! But don't you find that so many things in parenting are trial and error?!
That's it for this week. A bit of a shorter list this week, as we are just settling down to watch a movie.
This weekend I'm hoping to have bit of time to blog and potter about. I've not had a proper break in a while, so The Hubster is going to step up! Then on Sunday we are planning a picnic with friends. Have a great weekend everyone!
What are your little moments for this week?