It's time to join up with What the Redhead Said and the Living Arrows project.
Life has very much been about sorting, decluttering and packing lately – ready for our move to the UK in a few weeks. However our trips to the park have been keeping us sane – and the children happy.
I love that Little M and LP have started to play together now. Little M loves that his sister finds him so funny and adventurous and she copies his every move! It's lovely to watch – of course it doesn't always last, but I enjoy it while it does!
33/52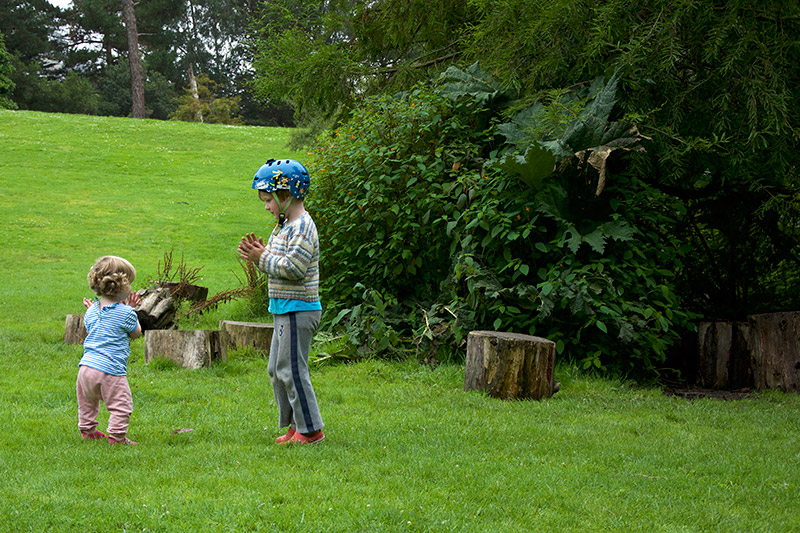 Little M showed LP a clapping game that he had learned at preschool. She was fascinated watching him – plus of course had a go at joining in!
Take a look at all of my Living Arrows photos from 2017 so far.
Are you on Instagram? Join me for more photos of childhood moments, kids activities and the great outdoors!
"You are the bows from which your children as living arrows are sent forth." Kahlil Gibran