Today I'm sharing with you a fab 50 Rainy Day Activities Free Printable.
Rainy days – love them or hate them they always come around don't they?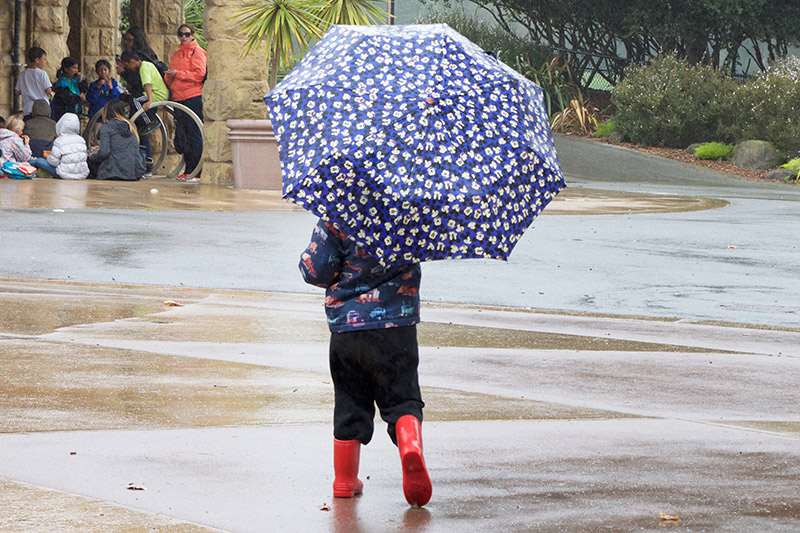 I actually love rainy days – okay maybe not ALL the time. But there's something so cosy about playing games inside, baking and drinking hot chocolate while the rain patters on the windows.
Now don't get me wrong. It's very easy to go CRAZY when you are cooped up inside with kids on a rainy day. I'm no Mary Poppins, although I would sometimes like to think otherwise… BUT. If you have a few simple activities up your sleeve then rainy days can actually be fun! Some of my simplest and most carefree moments with my kids have been on rainy days. Building forts, making treasure hunts, baking cupcakes. We often do more spontaneous things that we might not otherwise do.
I think the key on a rainy day is to include some outdoor activities too. Dressed up in all the right rain gear kids LOVE being out in the rain – dancing, jumping puddles and making mud pies. I don't know about you, but I'd rather be out in the rain with my kids that at indoor soft play – but that's me! If it's not your thing, you can always send the kids out into the garden for a while, then bring them in for a bath with lots of bubbles!
After some fresh air and running about your kids will be all ready to do some fun indoor activities. What to do? Don't worry I've got your back! I've put together a list of 50 Rainy Day Activities – all in one handy free printable. The activities are all either free or cheap to do. They can be adapted for most ages. Plus many of them you can send the kids off to do with minimum set up from you – bonus! So you might get five minutes to drink your cuppa before it goes cold too. Don't say I don't look after you!!!
Go ahead and grab your FREE 50 Rainy Day Activities Printable below. Never run out of ideas on the next rainy day!
Choose which size you would like:
What's your favourite rainy day activity? What will you do with the kids next time it rains?
Like this post? Pin me!