Moments of Gratitude is where I reflect on all of the things that have made me happy, thankful or inspired that week. I hope that I will also inspire you to do the same…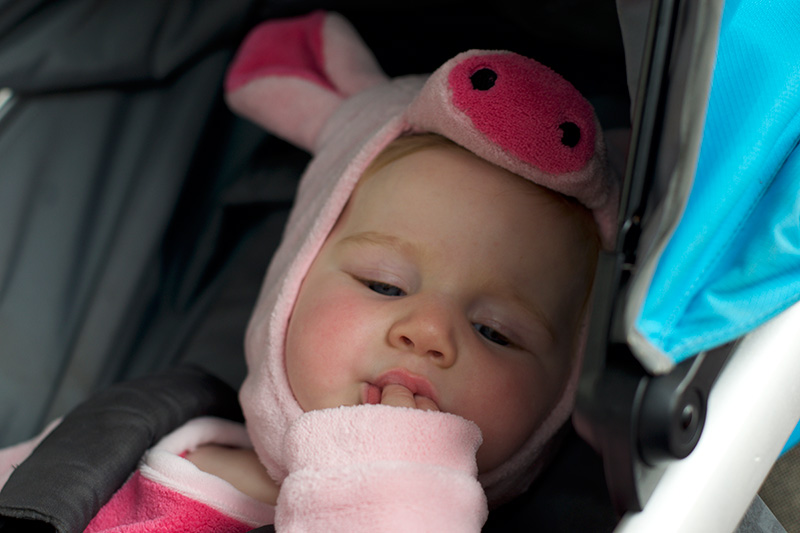 Phew – another week gone by already, seriously where does the time go?! We've had a good week, just the usual routines mostly, but with a little bit of Halloween-y bits thrown in!
It's rained a lot this week, which is welcome here in California, as we are officially in a drought. I still find it a weird concept as a Brit, coming from a place where rain is seen as the norm! The rain this week hasn't hampered us though, it's not been cold and most days it's just been drizzle, followed by sunshine. Little M did have a rainy school day though – which he loved as he got to stamp in puddles and make mud pies 🙂
Here are my special and happy moments from this week:
• On Sunday we got in the mood for Halloween with a visit to the pumpkin patch. It was such a fun afternoon and I loved seeing Little M so excited by it all. He especially loved the hay bale tunnels!
• I reorganised my blog with a new theme. It still needs a few bits tweaking, but is mostly there. I love the simple look and flexible features it has. I'm hoping it will also make it easier for people to navigate around the site.
• When I picked Little M up from school on Friday he was COVERED in mud – literally head to toe – but had the biggest smile on his face, I just knew he'd had fun! He goes to an outdoor preschool and I love that he gets to just be a kid and have fun in nature – dirt and all!
• I've enrolled myself on a blogging course with the lovely You Baby Me Mummy on working with brands. I'm excited (and a little bit daunted!) about moving forward with next steps for the blog. I was so inspired by Aby's productivity course, I'm looking forward to the new one!
• Little M was praised for 'good sharing' at school, which made me so happy. There's been some ups and downs over the last few months, with new little sister arriving, but I finally feel like things are getting easier for everyone, especially Little M.
• I had some friends around for a knitting session one evening. It was lovely to catch up and actually get a bit of knitting done!
• Little M and I went on a 'treasure hunt' one drizzly day, which mainly consisted of scavenging around the park to see what we could find! It was such fun though and reminded me of the things I used to do when I was a child. Little M was very pleased to find an abandoned toy car, a little bottle of bubbles and some star sequins amongst other things. A good haul!
• On Friday I dressed LP up as a piglet for her music class! We had some Halloween fun, along with all the other babies who were dressed in various weird and wonderful costumes! I love that in San Francisco Halloween is just all about dressing up and having fun, whatever your age. When we went to pick up LP's brother from school a man came across to us to say that seeing LP in her piglet outfit had put a smile on his face for the first time that day. I just knew that dressing your baby in a ridiculous outfit for Halloween is a positive thing to do for everyone! 🙂
Tomorrow we are off to a dinosaur themed birthday party and then on Monday we'll be trick or treating for Halloween.
What moments have you been grateful for this week? What are you looking forward to?
I'm linking this post up with Katy and Sian and their #HappyDaysLinky.