Last Sunday we went for a visit to Clancy's Pumpkin Patch in San Francisco. We had a great time! I'd highly recommend if you are in San Francisco and looking for a last minute place to pick up a pumpkin this weekend, or just a cute photo backdrop!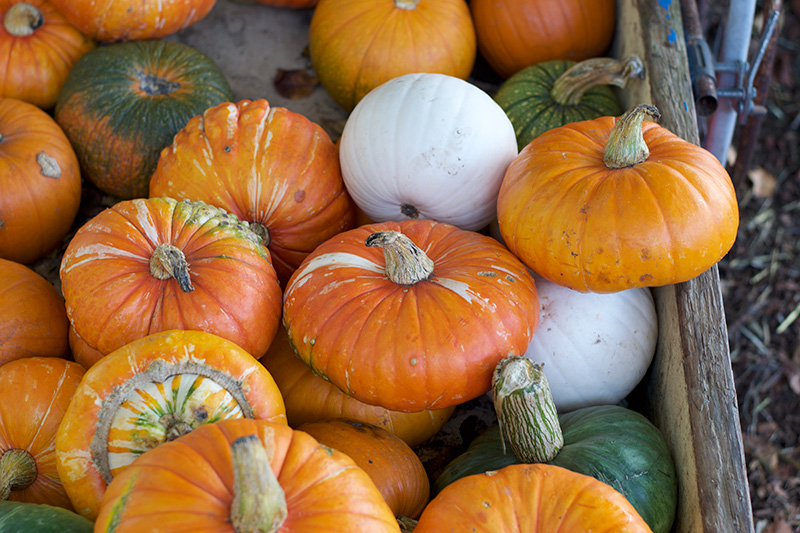 Clancy's is an amazing city pumpkin patch, with fantastic Halloween displays, plenty of pumpkins to pick from, hay bale tunnels and even trailer rides for the kids. The pumpkin patch is in the Inner Sunset area and easy to get to.
I've already posted my Living Arrows photo picks from the pumpkin patch, but we took so many photos I couldn't resist sharing a few more…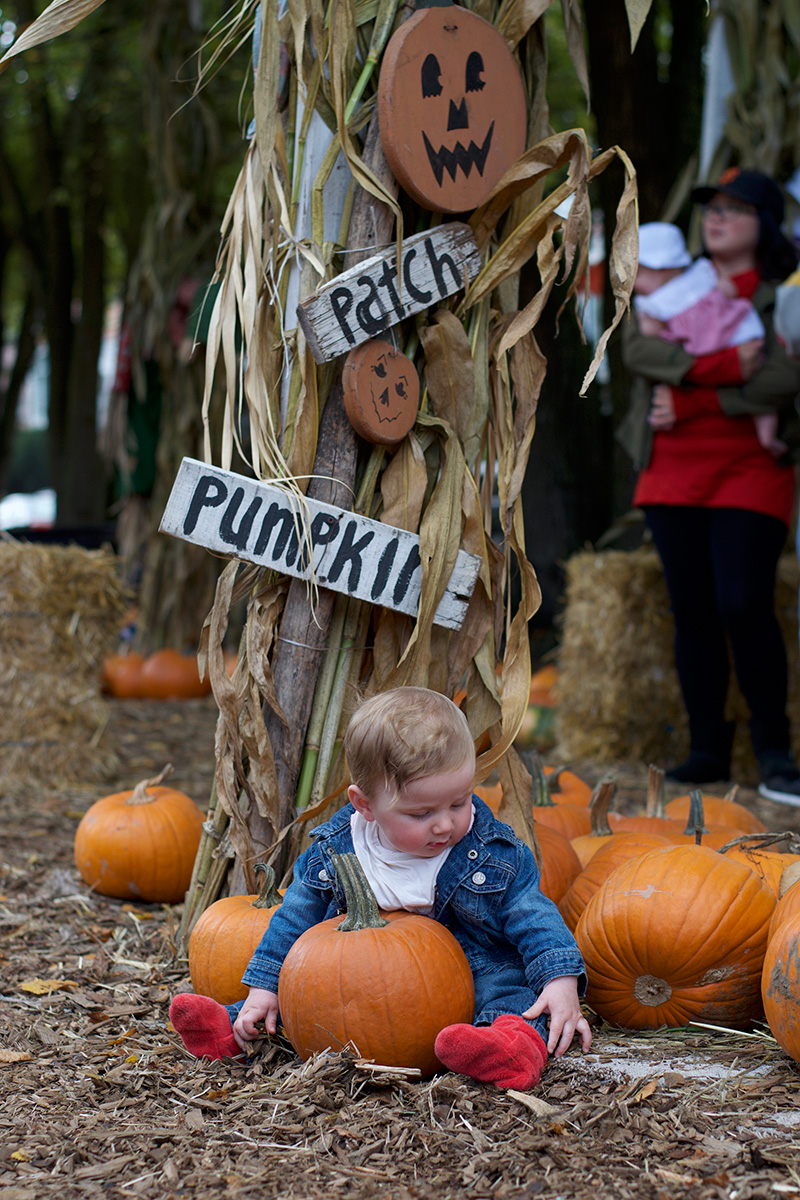 LP was very interested in the pumpkins and enjoyed investigating every little stick on the ground!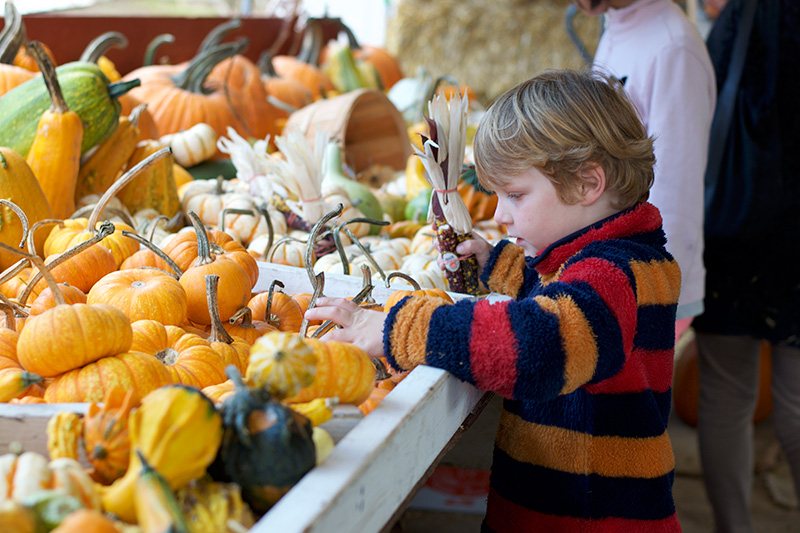 Little M was obsessed with the hay bale tunnels and also enjoyed picking out some weird and wonderful looking pumpkins!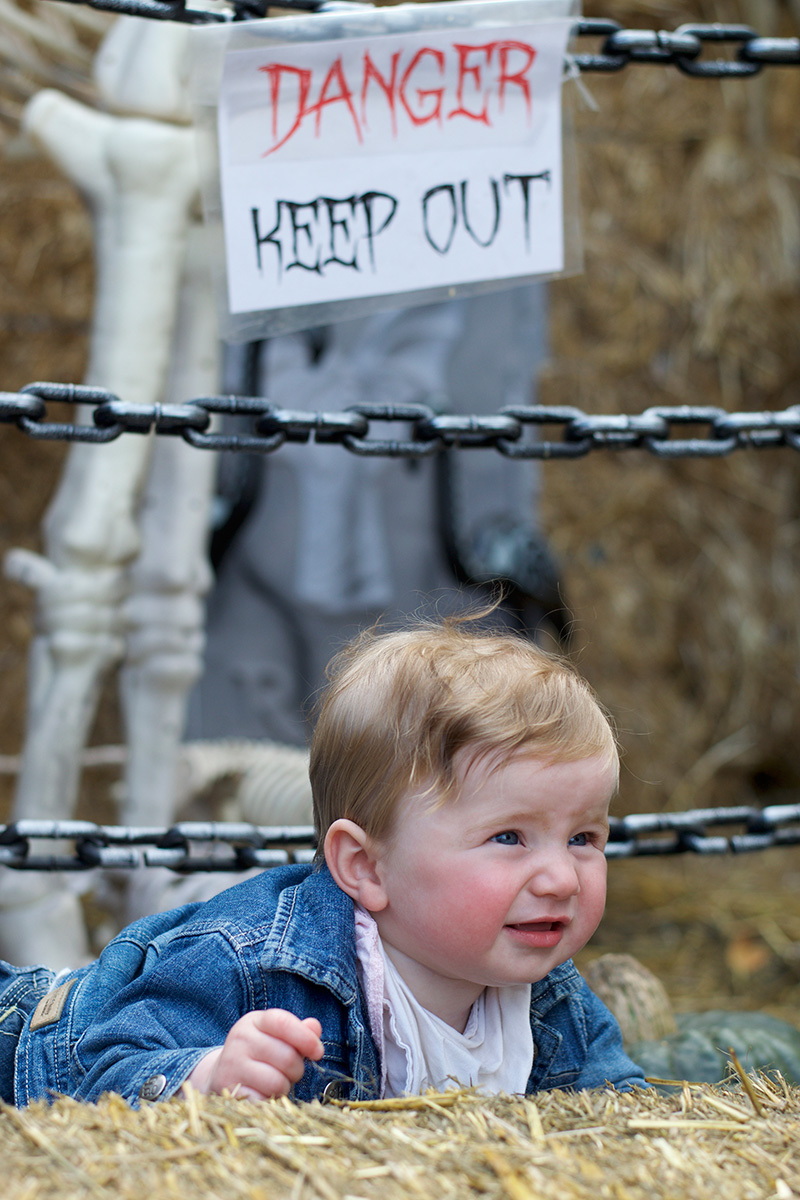 Look out! Crawling baby on the loose!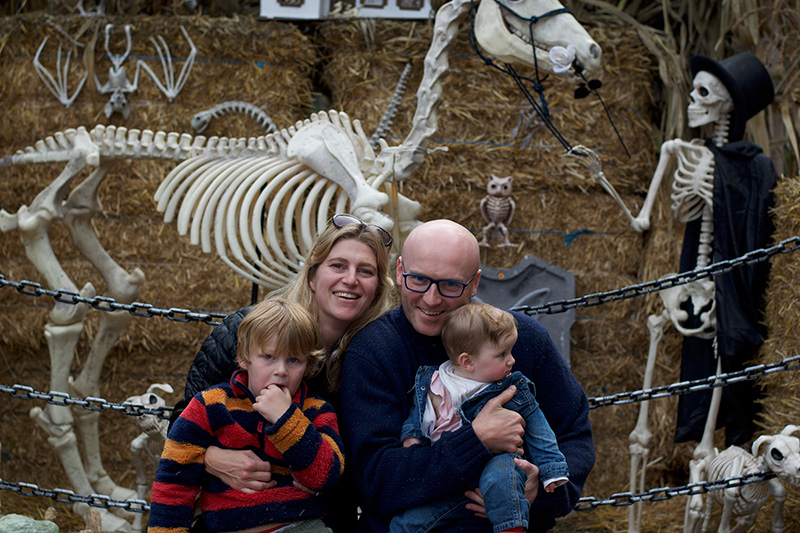 Our attempt to get a Halloween family photo was a bit of a big fat fail as neither of the children were playing ball! Mummy and Daddy were trying so hard! But as you can see there were lots of amazing back drops at Clancy's to take some cute family photos.
After the Thanksgiving weekend Clancy's will have Christmas trees! I can't believe that time is coming already, but we are looking forward to going back to pick out a Christmas Tree soon…
In the meantime, we have pumpkins to hollow out and are getting ready to go 'trick or treating' for Halloween!
Have you been to a pumpkin patch? What are you doing for the Halloween holiday?