Do you worry you're not giving your kids enough quality time?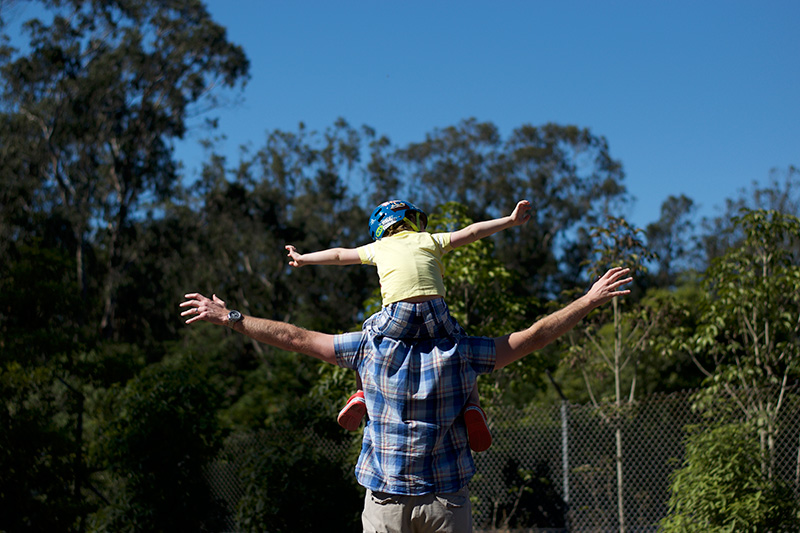 Even if you tend to spend a lot of time with your children, it doesn't necessarily mean that it's quality time. According to research, spending quality time with our kids is much more important than focusing on quantity. It doesn't matter if you are a working parent, or a stay at home parent, the most important thing is quality time together.
So, how can you ensure you're spending quality time with your children? Here are some tips to get you started…
Do family friendly activities
The key to spending quality time with your kids, is to partake in family-friendly activities together. There's so many things you can do, from reading together to heading off to your local park. It doesn't have to be fancy, in fact it's usually the simple activities like playing in the park that kids enjoy the most.
You could also invest in family scooters which you and the kids can use at the park. Companies such as Skatehut, provide a range of scooters, with some especially designed for toddlers as well as older children.
Be aware of parenting autopilot
How many times have you caught yourself on parenting autopilot? That is, thinking about the seemingly million and one things you still need to do, while spending time with your children? The trouble is, when you're on autopilot, you aren't giving your kids the attention they deserve. It becomes more about spending time with them physically, than actually bonding with them. Remember, quality time is not about what you do for your children, but what you do with them.
Whenever you catch yourself thinking or stressing about the things you still need to do, bring your thoughts into the present. Focus solely on your children and don't allow yourself to drift off back into autopilot mode.
Go on bedtime walks
Bedtime is often one of the most stressful parts of the day for parents. Getting the kids to wind down and happily go to bed can be a never-ending struggle. However, there is one way you can make bedtimes that little bit easier while also spending more quality time with your kids – bedtime walks.
When you've changed your children into their pyjamas, take them on a short walk. The fresh air and gentle walk will calm your children down, while also eliminate any excess energy they may have. You'll get the chance to bond, rather than just plonking them in front of the television. Then, when you get back home they'll be more tired and (hopefully!) more willing to go to bed.
As you can see, there are simple ways you can ensure you're spending more quality time with your kids. The above are just a few ideas you can try out.
Most of us lead busy lives and so it's even more important to make the time we spend with our children quality time. The key thing to remember is to focus on being in the moment with your children when you are spending that quality time together.
You might also like to read my post on How to Live in the Moment with Your Kids (Whilst Keeping Routines Going) or to browse some of my crafts and activities to do with your kids.
Disclosure: This is a collaborative post.