One of the hardest things I have found since becoming a parent, is how to balance trying to live in the moment with my kids – whilst also keeping routines going.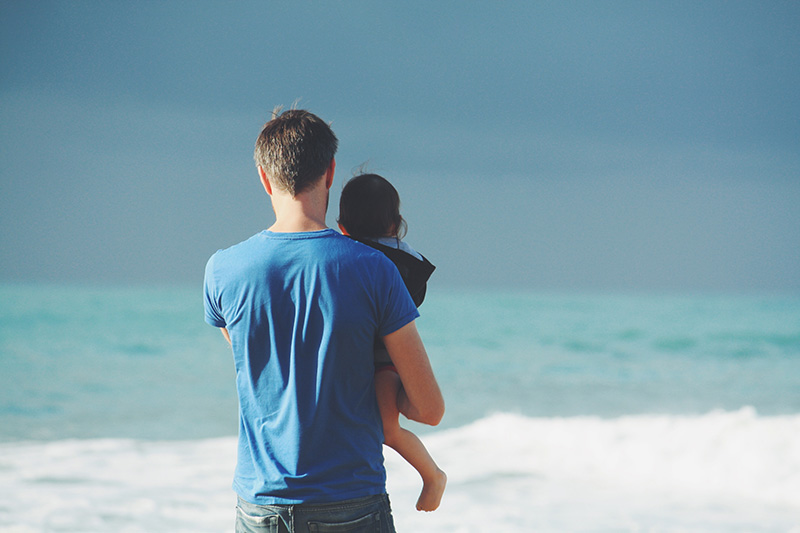 I am naturally someone who likes routine and I think this is so important for kids. Children thrive on predictability and consistency in their day. I know my two are calmer when bed time happens in the same way each day!
However, I also want to live in and appreciate every moment I can with my children! Ok, maybe not when they are sprinkling cereal all over the kitchen floor… but you get what I mean!
I have this fierce awareness of how quickly life changes and how delicate it all is. I think all mothers have this – it's like a new sense that you develop as soon as you become a mother. You literally see your children change and grow each day and they are a visible reminder of the time passing. Our children are a reminder to seize the happy moments in every day.
I try to recognise those happy moments when they come along and really appreciate them. But sometimes, like all of us, I get caught up in the routine and hum drum of the every day. After all, the fairies are not going to do the dishes! (Oh how I wish they did!)
I've been thinking about how, as parents, can we really live in the moment with our kids, whilst also keeping those important routines going? How do you balance living in the moment with routines?
Here are a few tips I have found useful…
Keep routines simple
Routines for kids are important and make life much simpler for everyone. If you always put on PJ's, clean teeth and read two stories before bed, then children know what to expect every night and can easily remember. Overly complicated routines make life harder for everyone. Keep things simple and everyone can follow the routine. You can all enjoy the routines more – and really appreciate those story time cuddles!
Have set times for mealtimes and bedtime
Of all routines that we have during the day, I would say having mealtimes and bedtimes at the same time each day is the most important. Mealtimes sometimes vary within half an hour or so, but I have found having them at around the same time means my kids know when to expect a meal or a snack. We do still often have random snacking during the day – who doesn't?! But set times for meals helps me to organise food during the day and try to keep on top of that snacking! Bedtime always happens at the same time – my kids are a mess if it doesn't!
Sometimes break the norm!
Routines are good for kids on a day to day basis. But every now and again – it's good to bust out of the norm!!! Often it's those 'out of the ordinary' things that provide special moments and memories with your children – a trip out with friends, a holiday, a night out at a restaurant. Having routines doesn't mean you have to rigidly stick to them every single day. It's good for your baby to have a nap routine most of the time for example, but on a special day you might be off visiting relatives for a meal and a nap might get missed. I think it's good for kids and grown ups to shake things up from time to time, as it gives us all a new perspective and fun moments together.
Involve kids in household tasks
Household tasks – there's no avoiding them! Instead of always trying to fit them around your kids, why not involve them? Tidying the toys can become a game or a race, doing the dishes like water play and making dinner a fun learning activity. Involving your kids in household tasks, even just sometimes, makes them less of a chore and more fun! Even just by going through the motions, kids are also learning important skills without realising it!
Allow plenty of time – for EVERYTHING!!!
If you allow plenty of time for each part of your day, then you can actually relax and enjoy it with your kids – and seize all those lovely happy moments!
There is nothing worse than starting the bedtime routine too late and then feeling like you have to rush because your kid is getting overtired. Or staying at the park longer than you should have done, only to have the kids melt down on the ride home because they are starving!
I have learned to always allow plenty of extra time for absolutely everything!! Sometimes I succeed and sometimes I fail, but I always try! When I succeed then it just makes everything so much calmer. I feel less rushed and better able to be the best parent I can be. Try allowing 30 minutes extra time the next time you do something with your kids. A melt down might still sometimes happen, but you will feel much calmer at handling it. Who knows? Allowing extra time for everything might make your kids calmer too.
Look for the moments
Make living in the moment with your kids your priority! You have to look for the little moments in order to appreciate them. Be light hearted with your kids. Get down on the floor and play with them. Drop what you are doing when they ask for you and go have fun with them! Sometimes other things get in the way and jobs have to be done. That's life. But whenever you can, look for the little moments with your kids – they are always there! Funnily enough, some of the most memorable moments with our kids are actually whilst doing those routine things! It's the little day to day things that count.
How do you balance living in the moment with routines in your family?