Little Moments is where I reflect on all of the little things that have made me happy, thankful or inspired that week. I hope that I will also inspire you to do the same…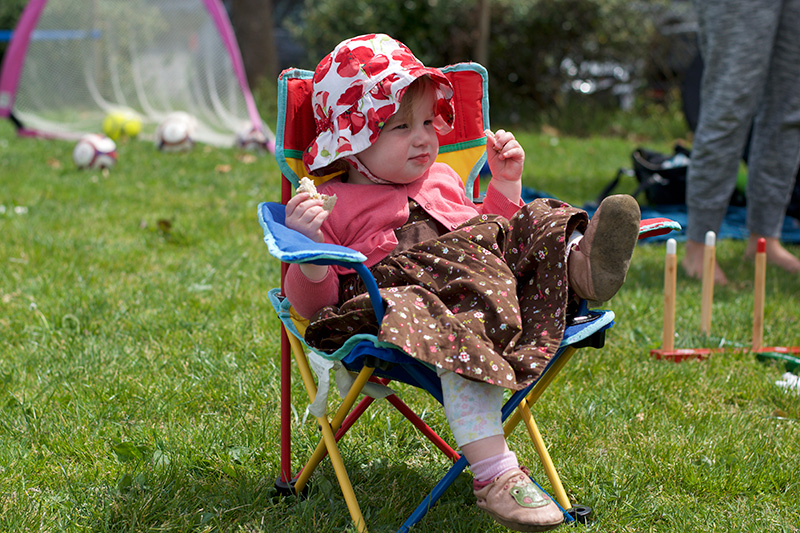 Another week gone, phew, where on earth does the time go?!
We had a lovely Easter weekend – I shared some photos earlier in the week. Easter is not a holiday weekend in the US (which annoys me every year!) but we enjoyed ourselves nonetheless!
Did you do anything special? I love celebrating all the holidays now we have children, it's so fun to start little traditions together.
Here are my little moments for this week…
An Easter Picnic
Some friends of ours organised an Easter picnic, with an egg hunt and a bounce house! Don't you love it when friends do all the organising?! We took along some food and eggs to share and the kids had so much fun!
Swimming
We went swimming as a family on Sunday. Every time we go I am reminded we need to go more often! The Hubster and I both love swimming and are keen for the kids to be strong swimmers. Little M swam with his 'noodle' float for an hour – and slept very well that night!
Dentists
Both the kids had dentists appointments on Monday (LP's first, she only has 4 teeth!) I was blown away with how grown up Little M was! He sat completely by himself to have his teeth cleaned and floss without a single fuss, while I sat with LP in an adjoining room.
Now if you'd told me a year ago that he would do that I wouldn't have believed you! I honestly can't believe the change between age 3 and 4, our little boy has really blossomed! So anyone going through tantrums, nap transitions, new siblings or quirky phases with their kids right now – just remember to have faith in your child and yourself! Keep doing your best, you are doing great!!
I'm sure we'll have many more up and down phases to come, but I've been reminded of how quickly our children change and grow. I really want to treasure those little moments!
LP sleeping through again…
No further explanation needed as to why this made me happy!! Despite having a little cold, she's slept great this week!
Little Fish Family
Following on from the blogging course I did last week, I got myself all organised this week to launch Little Fish Family – my new email group. You can now join Little Fish Family for exclusive email updates, posts, kids activities, tips and freebies! Just pop your email in the box below and come join us!
This weekend we are planning to go to part of the Science March in San Francisco – seems appropriate for Earth Day.
We'll also be having some family time and doing the usual laundry and catching up!
What are you up to this weekend? What little moments have you been grateful for this week?