For this week's Living Arrows I'm sharing a couple of photos from the Science March at the weekend.
We were so proud and happy to be part of the Science March in San Francisco. Science has brought us new discoveries, medicines, technologies, facts about earth and about planets far away.. I could go on. There is not a single person who has not been touched by Science in some way. It was amazing at the march to be surrounded by people who care about the earth and who care about Science. Which lets face it, should be ALL of us!
17/52
Little M was a real trooper at the march. He'd been awake in the night with a cold and so we were a bit hesitant about going at all. But he was enthusiastic to go and threw himself into it. After a couple of hours he was ready to go home for pizza… but he did his bit!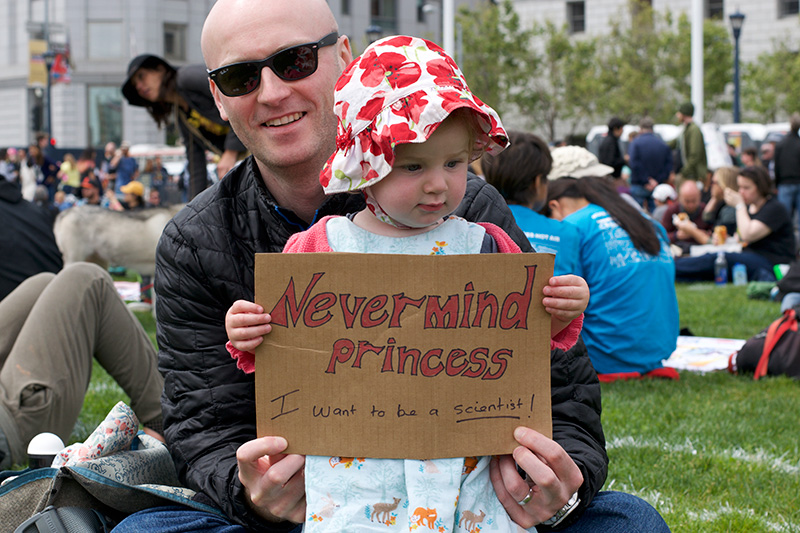 Who knows if LP will actually be a scientist, or an artist, or a ballerina! She can do whatever she wants! But at the weekend she stood beside her Daddy and stood up for Science!
It was a really memorable day and will be one to tell the kids about when they are older.
Here are my Living Arrows photos from 2017 so far. Come and follow me on Instagram for more photos of childhood moments, kids activities and the outdoors!
"You are the bows from which your children as living arrows are sent forth." Kahlil Gibran