Another week of Living Arrows! Isn't time flying by at the moment? I feel like I always say that, but it always is!
This week I've picked out two photos of my kiddos playing in the forest from last week. Both of them love to play amongst the trees – there's always endless opportunities to explore and play games. Looking at these photos I just feel like both of them have grown up so much lately. I need them to slow down a little so I can savour each moment!
21/52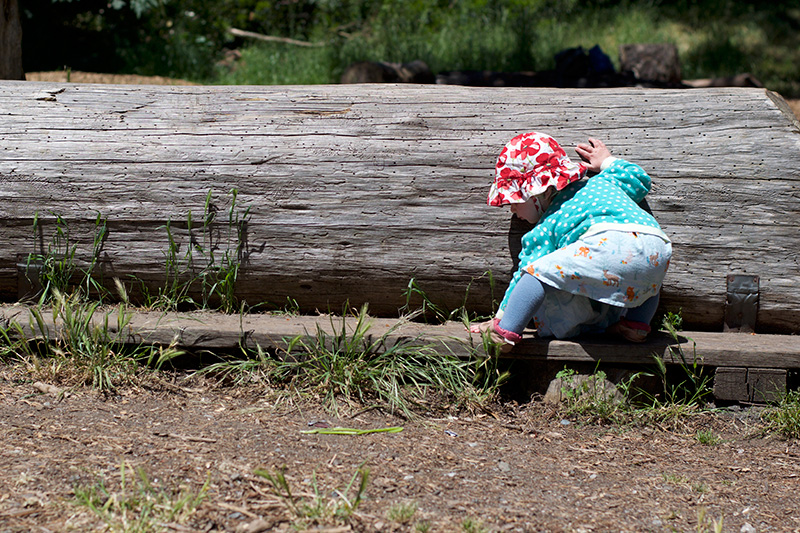 At 15 months LP is very much at the 'exploring' stage – she just wants to climb on anything she can. I love this photo of her climbing onto the edge of the log. She was so careful and precise – it was as if she were scaling a cliff face 😉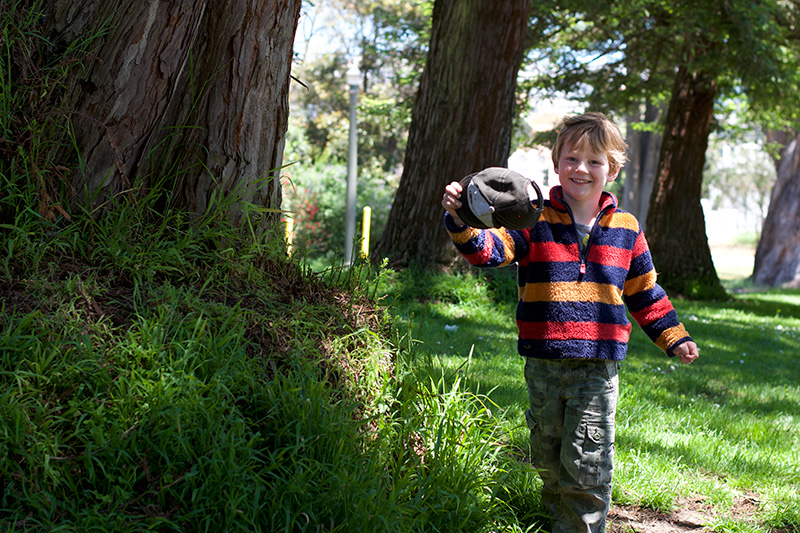 Little M loves to include me in 'hiding games' at the moment. This was taken during a game of 'hide the hat' – luckily the hat was found each time! I love that he is smiling in this picture. He smiles a lot, but it's hard to capture it on camera sometimes.
Here are my Living Arrows photos from 2017 so far. Do come and follow me on Instagram for more photos of childhood moments, kids activities and lots of blue!
"You are the bows from which your children as living arrows are sent forth." Kahlil Gibran