Wow, whizzing through these Living Arrows pictures. I can't believe how quickly the year is going, How about you?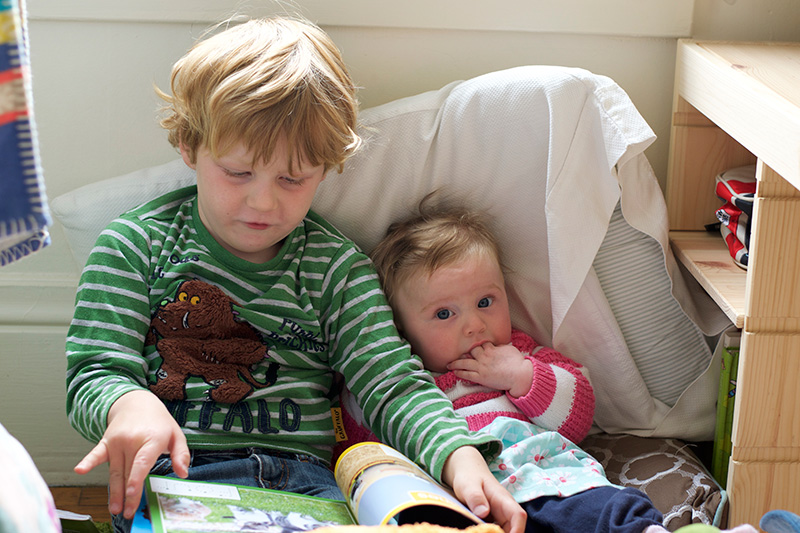 I love this picture, not because it is a particularly good photo (I've taken better…) but because of the moment it captures.
Little M is starting to be such a darling with his little sister now (most of the time anyway…) He's really interacting with her and talking to her a lot. I think it helps that he's getting smiles back now! I suggested that he read LP a story and here he is reading her his book all about tractors. She's going to be an expert!
Here are my Living Arrows photos so far.
"You are the bows from which your children as living arrows are sent forth." Kahlil Gibran