I'm a little late posting my Living Arrows photos this week – yesterday was my birthday and so we were out having fun!
We went to one of my favourite beaches in San Francisco – Baker Beach. It's right by Golden Gate Bridge with gorgeous views down the beach and across to the Marin Headlands. The beach can be a little touristy at the weekends, but on a quiet Monday it was just perfect. We took a picnic and after a weekend of rain, the sun came out especially for me 🙂
Photos courtesy of The Hubster this week (thank you hubby) as I was busy soaking up the moment!
42/52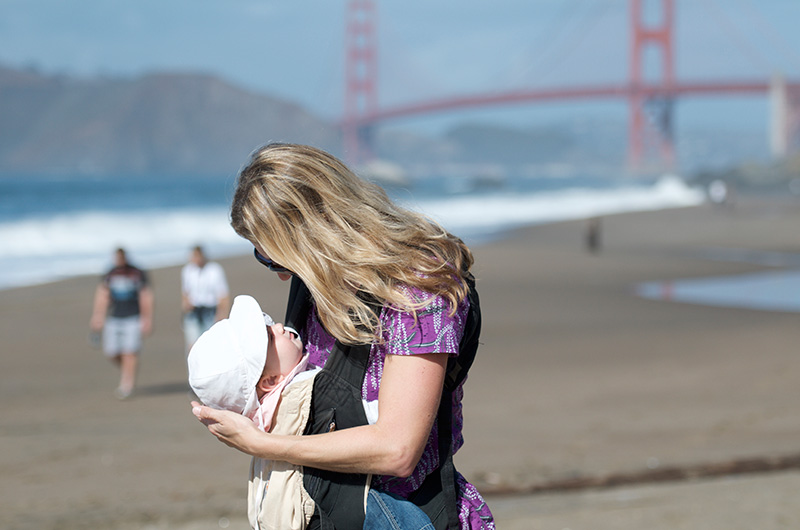 Me and LP enjoyed some baby carrying bonding time. Being the second child I sometimes feel like she spends half her time in the baby carrier! But I love the snuggles so much.
Little M spent most of his time at the beach building a fort in the sand. He was soaking wet and covered in sand by the time he was done – the sign that he had had a great time!
After the beach we went home for pizza and birthday cake, followed by a movie curled up on the sofa (after the kids were in bed!) A perfect end to a lovely birthday with my little family.
Here are my Living Arrows photos from 2016 so far.
"You are the bows from which your children as living arrows are sent forth." Kahlil Gibran