Moments of Gratitude is where I reflect on all of the things that have made me happy, thankful and inspired that week. I hope that I will also inspire you to do the same…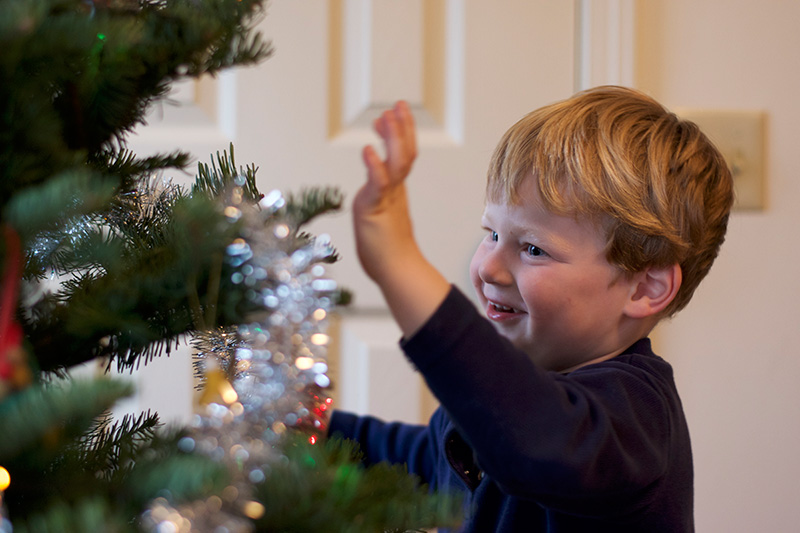 These week I have loved these moments…
• Choosing our first real Christmas tree. It was such a fun family occasion choosing the tree and decorating it together.
• Seeing the excitement on Little M's face as he got to pick a Christmas tree decoration to buy!
• Watching Little M literally work up a sweat at his gymnastics class – it's so great to see him throwing himself into all the activities, trampolining, running, jumping…
• Seeing Little M sit so patiently while he had his hair cut. Suddenly he seems like such a grown up boy and not a baby any more!
• Feeling like part of a community of mummies (really I should say mommies…) at the playground. It's taken a long time, but I finally feel settled socially in San Francisco and have some new mummy friends too.
• Finishing my second knitting project – a drinks holder! Now I've started on a cute hat for Little Girl.
• Feeling grateful for amazing friends. When you don't have family nearby, your friends become your family and I'm so lucky to have some incredible people in my life.
• Watching Little M having a raucous time with his daddy in the swimming pool, shrieking and laughing as he was thrown up in the air!
What were your moments of gratitude this week?