Do you have a real Christmas tree this year? We have always had an artificial one in the past, but decided this year would be the year to get a real tree!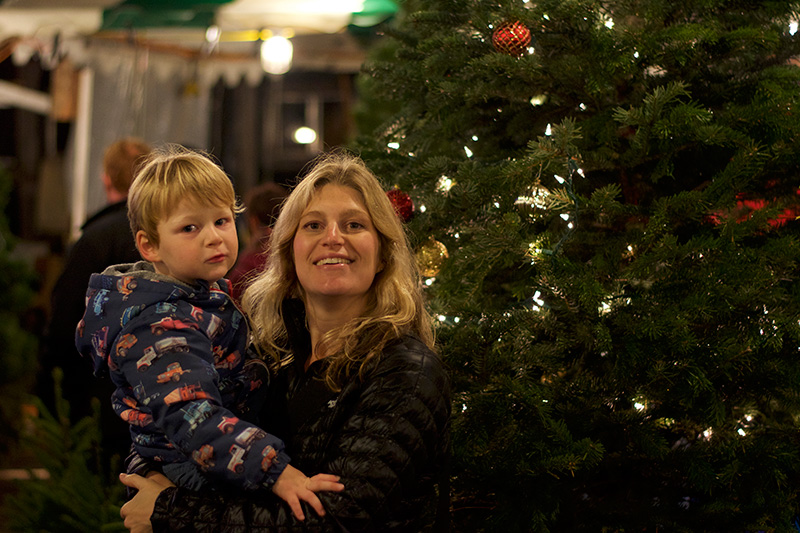 There's nothing that compares to a real Christmas tree. As a child, I remember going to pick out the Christmas tree with my dad and the wonder of bringing the tree home to put up and decorate. There was always the lovely smell of pine filling the room. Now Little M is nearly 3 we wanted to start this tradition with him too. This was also another activity on my list of activities to get in the mood for Christmas.
We chose our tree from a local Christmas tree lot, which was like a maze of Christmas trees. Some of them were huge, it was like a forest! Little M absolutely loved racing around in and out of the trees. To be honest I'm amazed we managed to take any photos at all, as it was quite tricky trying to keep an eye on him before he disappeared through the trees, whilst also trying to pick a nice tree!
In the end we picked a lovely looking tree and the next day set about decorating it. Little M loved unpacking the decorations from the box, unwrapping them and putting them on the tree. As soon as the tree was finished he began systematically taking the decorations off the tree, carefully re-wrapping them and putting them back in the box! Toddlers!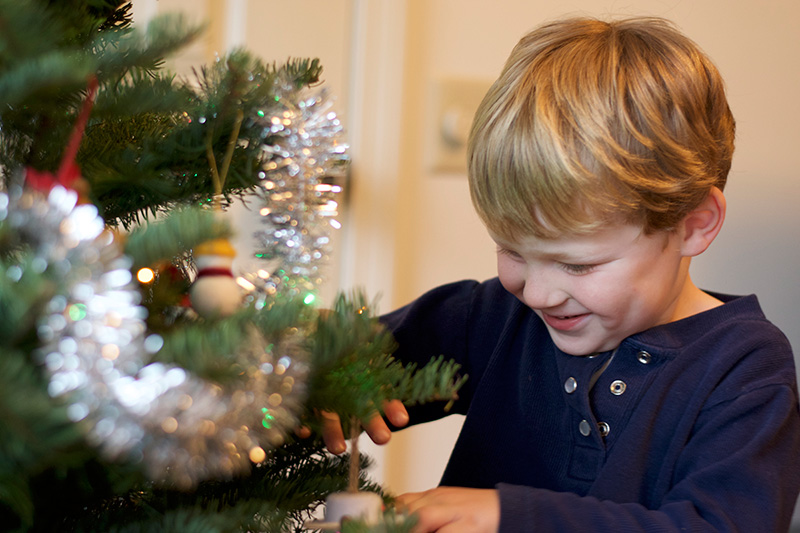 I also took Little M to a nearby knick-knack shop to pick a decoration for the tree – I wonder if you can guess which one it was?!
I am very much a fan of the down-to-earth, homely looking Christmas tree – otherwise known as 'throw on every decoration that you have and see how it looks!' I love that most of our decorations have a memory or a story about where or who they came from. The newest decoration will add to those memories.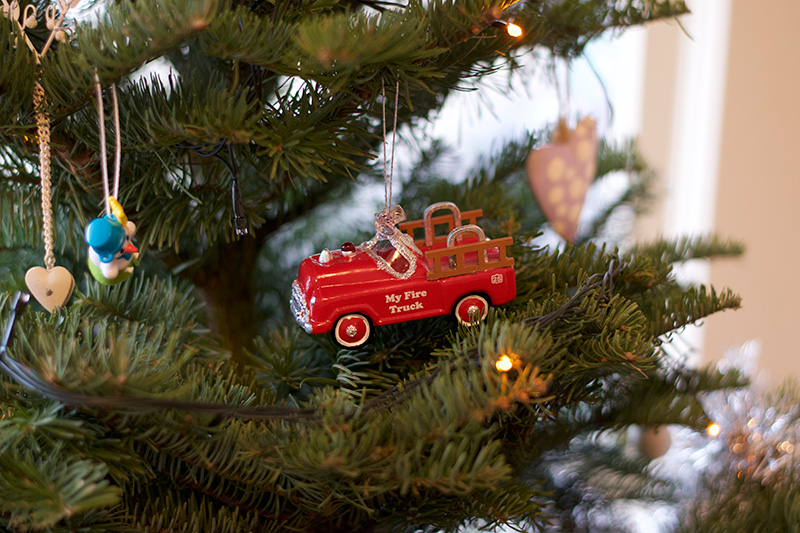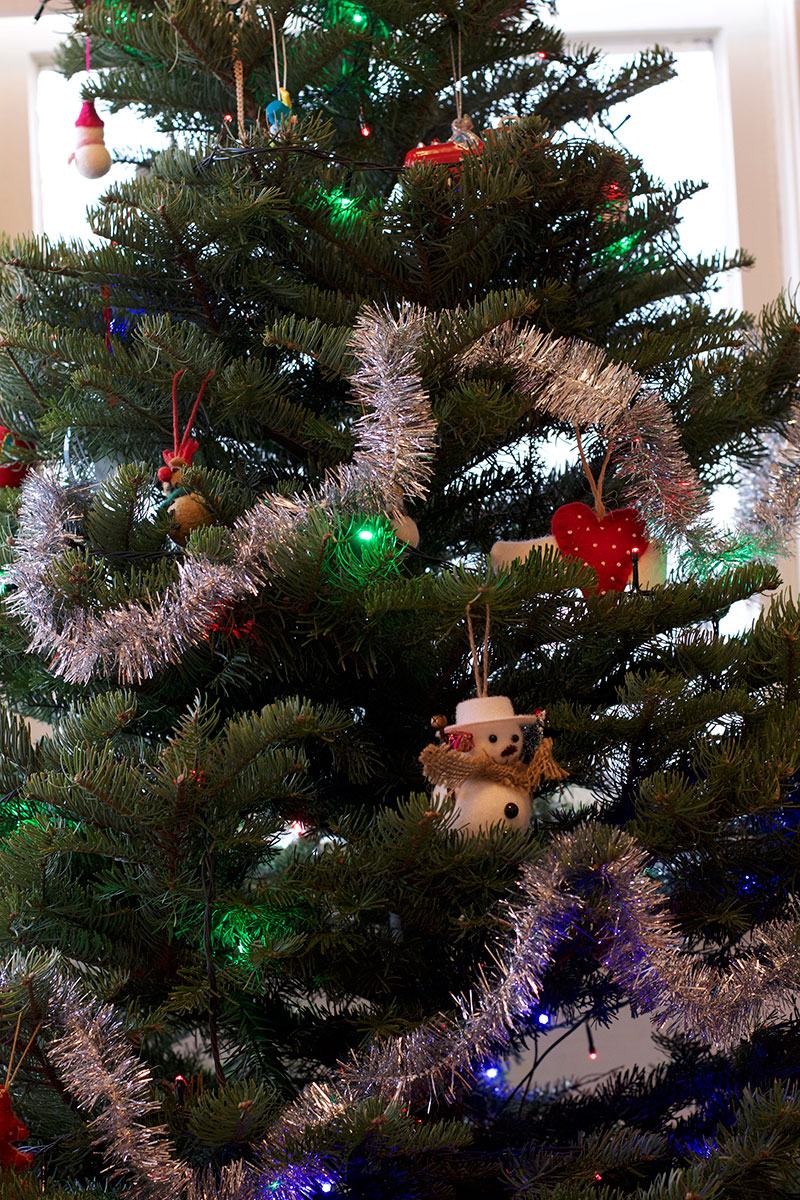 I'm so glad we have started the tradition of buying a real tree. It was such a fun family event choosing the tree and decorating it – one of those magical Christmas moments. Even though I may be re-decorating the tree every day between now and Christmas…..!
Do you have a real Christmas tree? What other fun activities or traditions are you doing for Christmas this year?