We're loving recycled crafts more and more lately. How about you? It's not only environmentally friendly to use recycled resources – it's also so satisfying to create art using materials that you already have at home. Plus, I mean, minimal effort, so win win! You know we love ocean ideas – this recycled newspaper shark craft couldn't be simpler for kids to make.
All you need is cardboard from an old cardboard box, newspaper, glue and a felt pen – jawsome! Sorry, I just can't help myself! 😉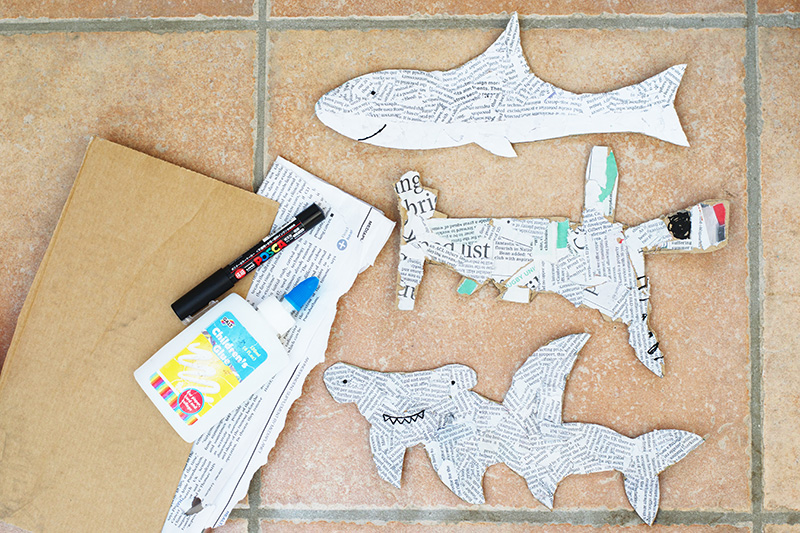 My son has something of an obsession with sharks. He knows about every type of shark and loves finding out more facts about them all the time. Did you know the Mako Shark is the fastest shark in the ocean?!
We came up with the idea of creating our own recycled newspaper sharks. You can use these for an ocean display or ocean themed room, or you could make them into puppets, mobiles or homemade cards (you know how much I love those!) These recycled sharks are perfect for 5-8 year olds, although can be adapted for any age.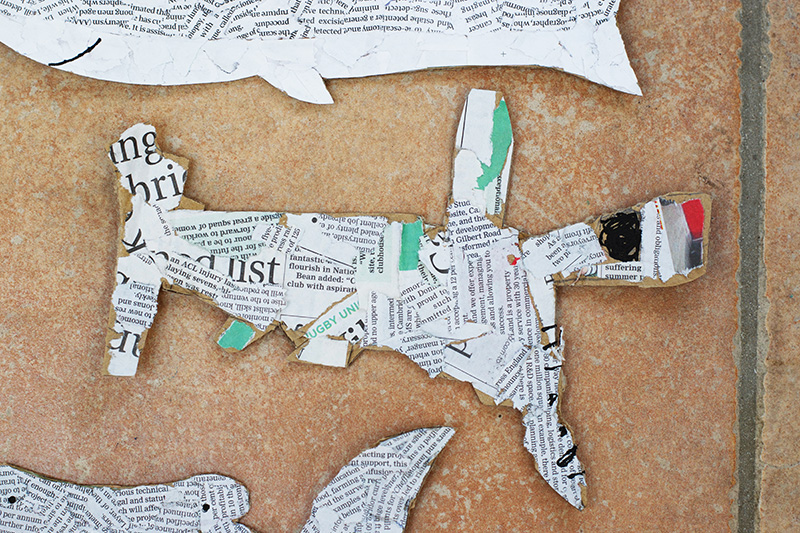 You'll need:
Cardboard from an old cardboard box
Newspaper
Scissors
Glue
Felt pen or paint pen
To make:
Start by showing your child some books or pictures about sharks. They might like to find out some more facts about their favourite shark.
Encourage your child to draw the outline of their favourite shark on a piece of thick card from an old cardboard box.
Cut out the outline of the shark.
Tear pieces of newspaper and collage onto the shark. Allow to dry. We liked the black and white of the newspaper, but if you like you can paint the newspaper first. Paint, allow to dry, then tear and stick.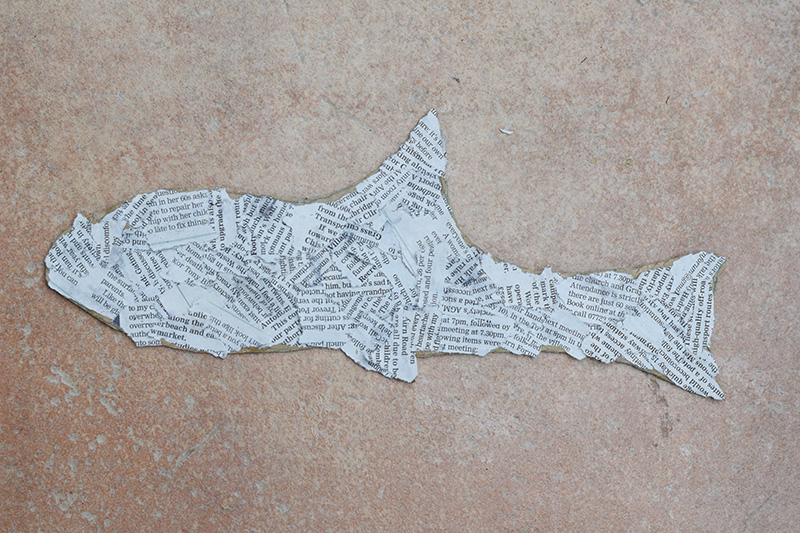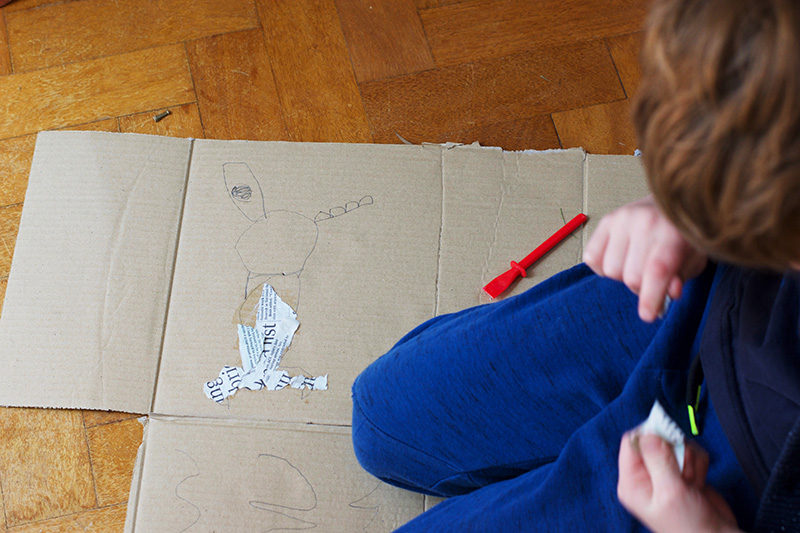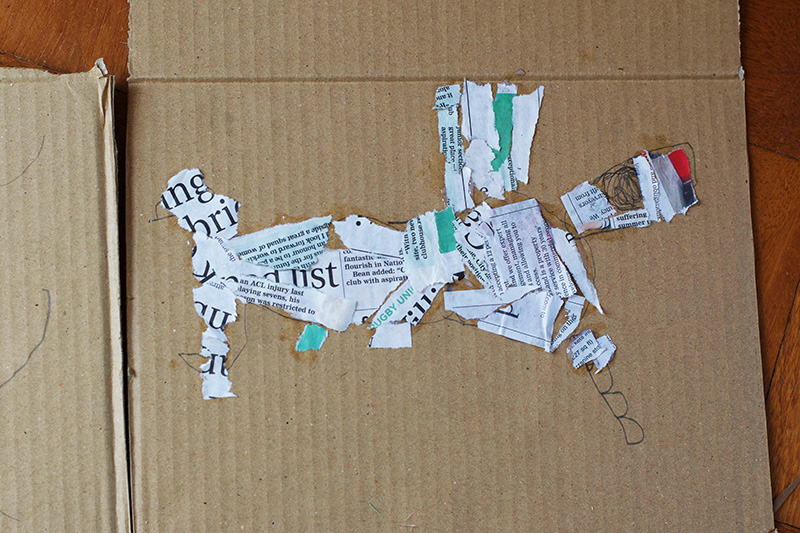 Draw features with a felt pen or paint pen. That's it!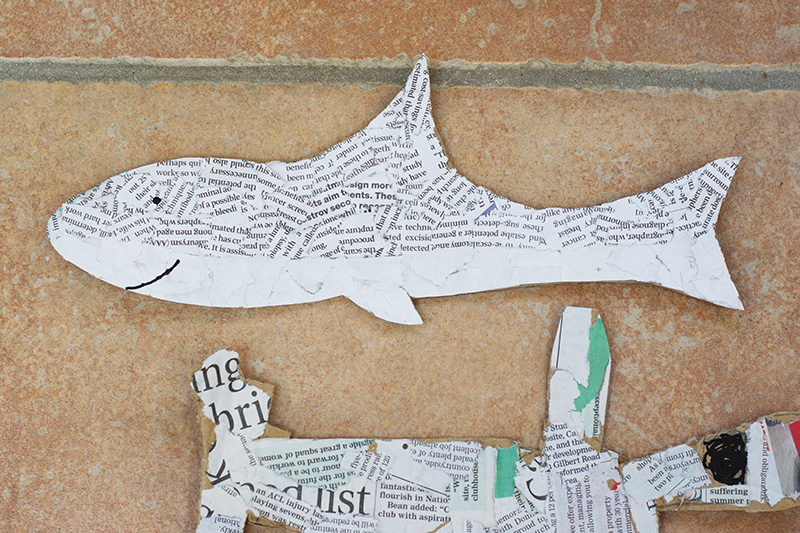 I love how our sharks turned out! Ours are currently on the wall in my son's ocean themed room, but I'd love to make them into a ceiling mobile, what do you think?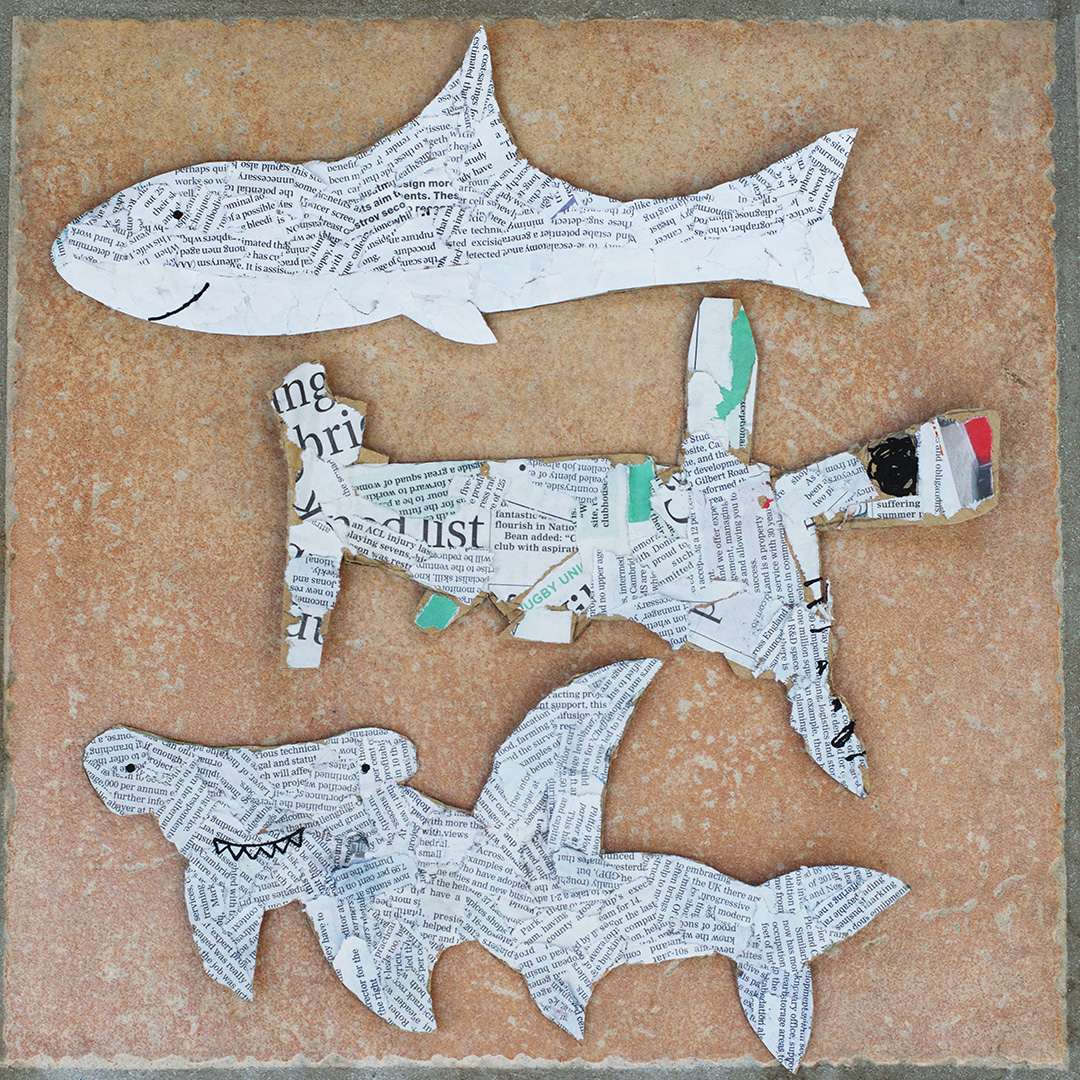 What's your child's favourite shark?  What would you use this shark craft for?
Like this idea? Pin it for later!