Near our favourite playground there is a little leafy enclave – with tree stumps, tiny winding paths and walls of leaves and tree branches. It's like a secret outdoor den. Little M loves going inside to explore and see what he can find. It's also a peaceful place to play with his trucks – the overturned tree stumps are perfect little tables!
"A portrait of my son, once a week, every week, in 2015."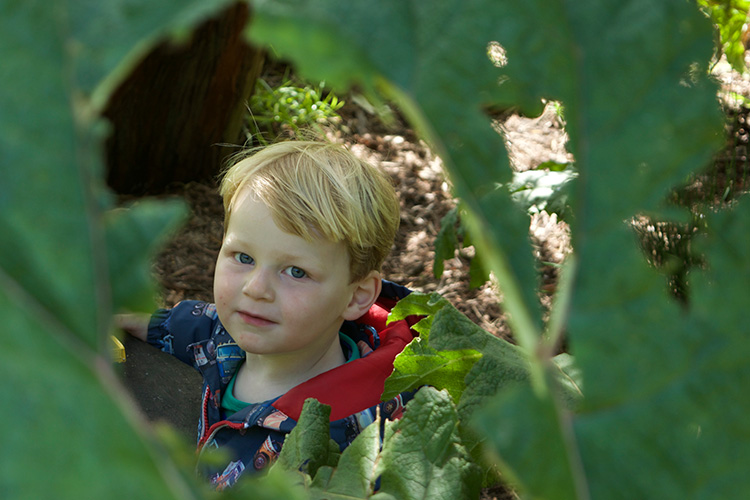 Through the leaves.
Playing 'Peekaboo' through the leafy window.
A peaceful green enclave.