Sunday is my favourite day as I get to spend the whole day with my boys. Sunday is our family day. We always make an effort to go out somewhere and do something fun on a Sunday – often just something simple like going to the park to explore. I love simple days – I find they are the most relaxing and fun. They are the days I will always remember. Here we went to explore our back yard – Golden Gate Park – and had an ice cream from the yummy Twirl and Dip van.
"A portrait of my son, once a week, every week, in 2015."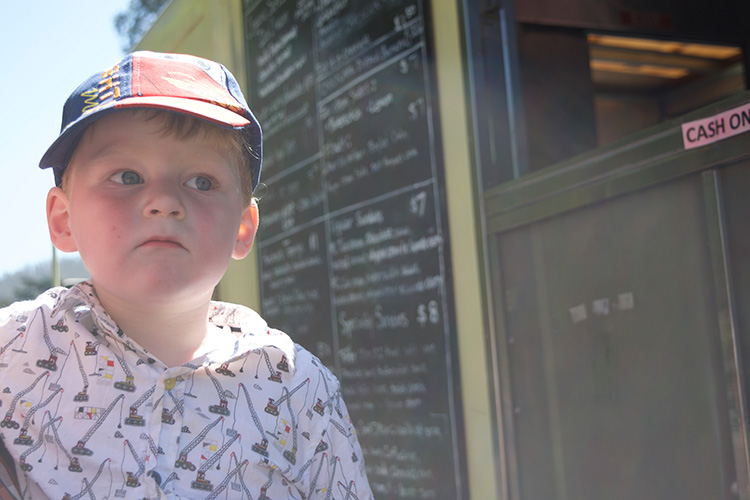 Eagerly awaiting an ice cream.
Little M has that 'I'm so excited I look serious' look on his face.
Finally… yum! And ice cream face!