Here I have a selection of jaw-some shark themed arts and crafts! These are ideal for shark week, for an ocean topic, or just for fun at home.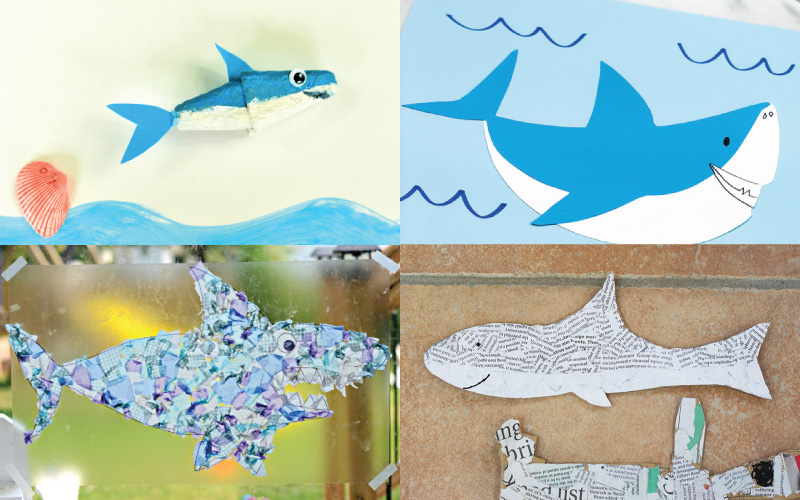 My son loves sharks! I learn something new every time I talk to him about sharks!
Do you know why the Hammerhead Shark has a head shaped like a hammer?
So it can see better than the other sharks! It has an eye on each side of it's head – plus, hammerheads have sensors on their heads that detect the electrical signals of other animals.
Whether you have a fear of a fascination with sharks, there's something about sharks that intrigues all of us, don't you think?
Sharks are often depicted as fierce, monster like creatures – especially in the movies. But there's so much more to learn and know about sharks. They might be top of the food chain in our oceans, but are under threat from humans. We need to learn all we can about these creatures and what we can do to protect them.
Include some fun shark arts and crafts as part of your learning with these jaw-some shark themed ideas!
There are ideas here for all age groups, especially for children from 4-10 years old. You adapt these ideas for most ages and most of them can be made with things you already have at home – yay!
Jaw-some Shark Themed Arts and Crafts
I LOVE arts and crafts that can be made with recycled materials, or things that you just have at home. They are so much more realistic to make – and environmental too. This cute egg carton shark is adorable and looks really easy to make too!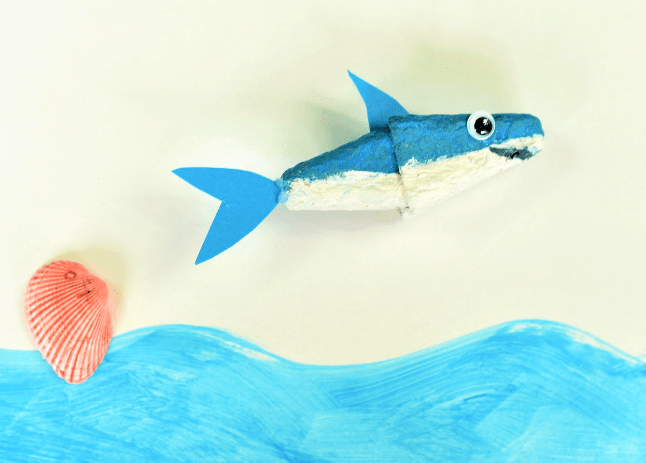 Recycled Newspaper Shark Craft
An easy and open ended shark craft with minimal materials. You can use these sharks for anything you like – they'd look fab as part of an ocean display!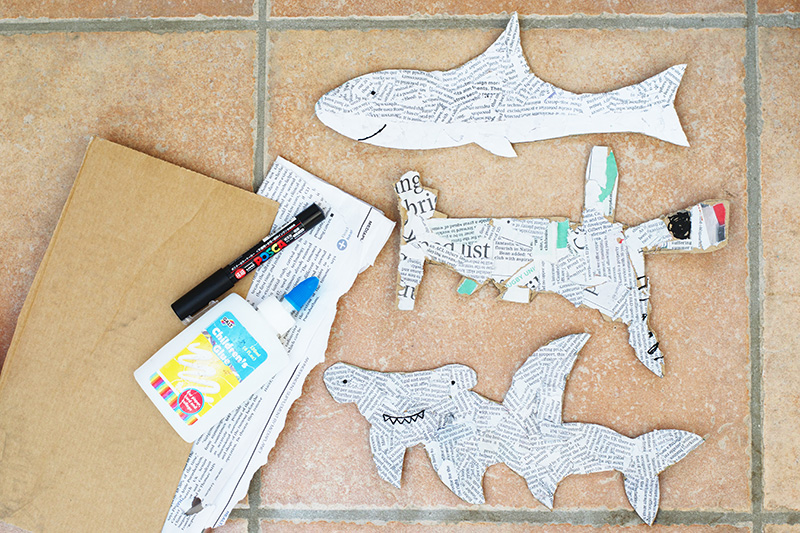 LOVE this shark suncatcher idea – perfect as a summer craft to occupy the kids. We don't make that many suncatchers, I don't why. I think it's because I always forget to get some of the contact paper/sticky plastic! I love the ida of suncatchers, especially that you can leave them on the windows for as long as you like – a real work of art to appreciate! We'll be giving this one a try!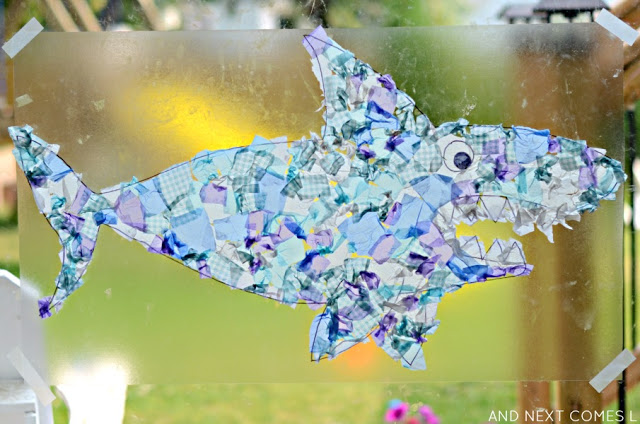 Another recycled shark! This is such a fun idea to make a shark out of an old pool noodle. Great idea to stop the foam getting wasted – and a cool piece of art work too.
Easy Paper Shark Craft For Kids
If you're looking for a super easy paper shark craft, this is just the thing! This paper shark is great for making homemade cards or as a picture for displays.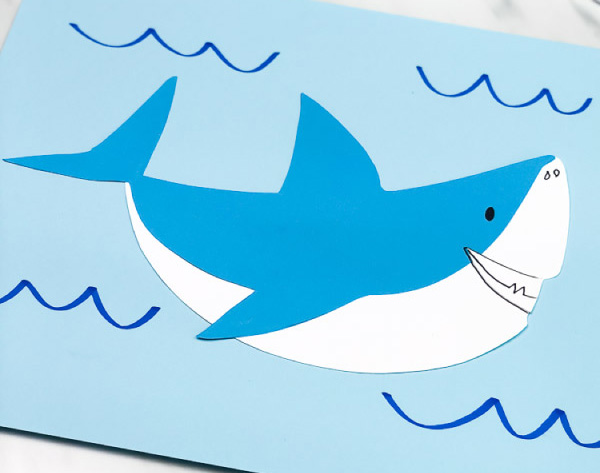 Loving these crafts and activities to go with the book 'Land Shark'.
Hands up if you know a Lego fan?! These Lego sharks are the perfect inspiration for Lego building!
I love crafts with a purpose, so check out these DIY shark fin bookmarks. They are fun for kids to make – and useful to keep track of their reading too.
This fun and easy hammerhead shark craft will occupy little ones during some quiet time – complete with a printable template!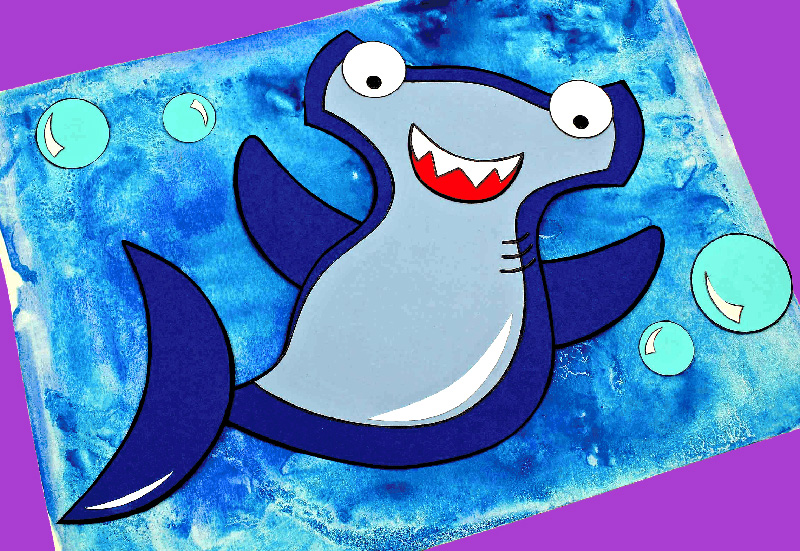 These shark craft juice boxes are both fun to make and to drink out of! These would be amazing for a shark or ocean themed party!
If you're looking for something super quick and easy – these printable shark bookmarks are free to download and print. Print onto card and cut, then they are ready to use!
There are so many cool shark ideas here – I hope you find something to try! We love sharks so much, I'll keep adding ideas to this post as I come across them – so let me know if you find a fun new idea!
If you're looking for more sea creature printables, check out these sea creature stick puppets – with free printables. You might also like our finger paint aquarium and our sea horse hobbyhorse.
You might also like some of these books about sharks, for children to learn more about these awesome creatures!
Remember to pin this idea for later!