These 4th of July easy treat bags are so simple to make and perfect for filling with treats!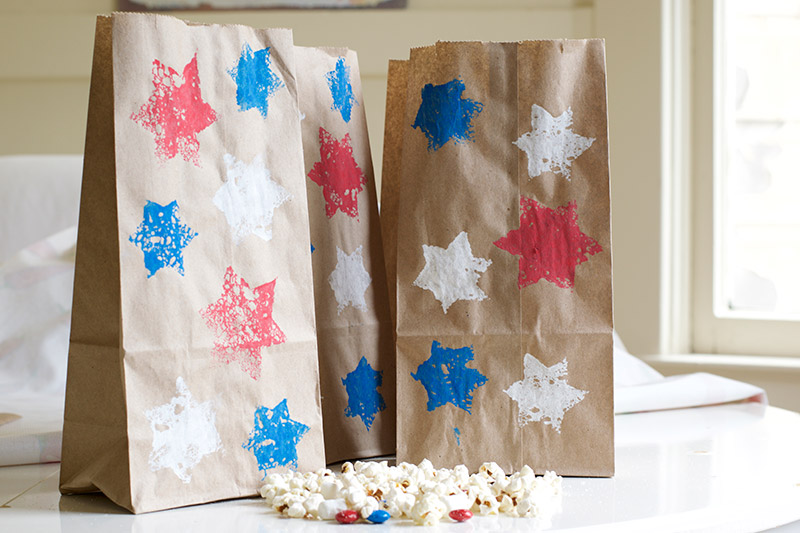 Are you celebrating the 4th of July? I love celebrating the American holidays. Actually I love any excuse to celebrate! Holidays are a great excuse to do fun things together and eat yummy food, don't you think? Did someone say 'popcorn'? Ha ha!
Since our children are American, (they were born there) it's the perfect chance to celebrate American holidays and traditions.
We look forward to eating some yummy American food and treats.
Are you having a Fourth of July party, or perhaps a little gathering at home? Or if not, why not just bring a little piece of 4th July into your home? These easy treat bags are ideal for filling with popcorn or other red, white and blue treats! They are also a fantastic activity for kids. Why not give them a try?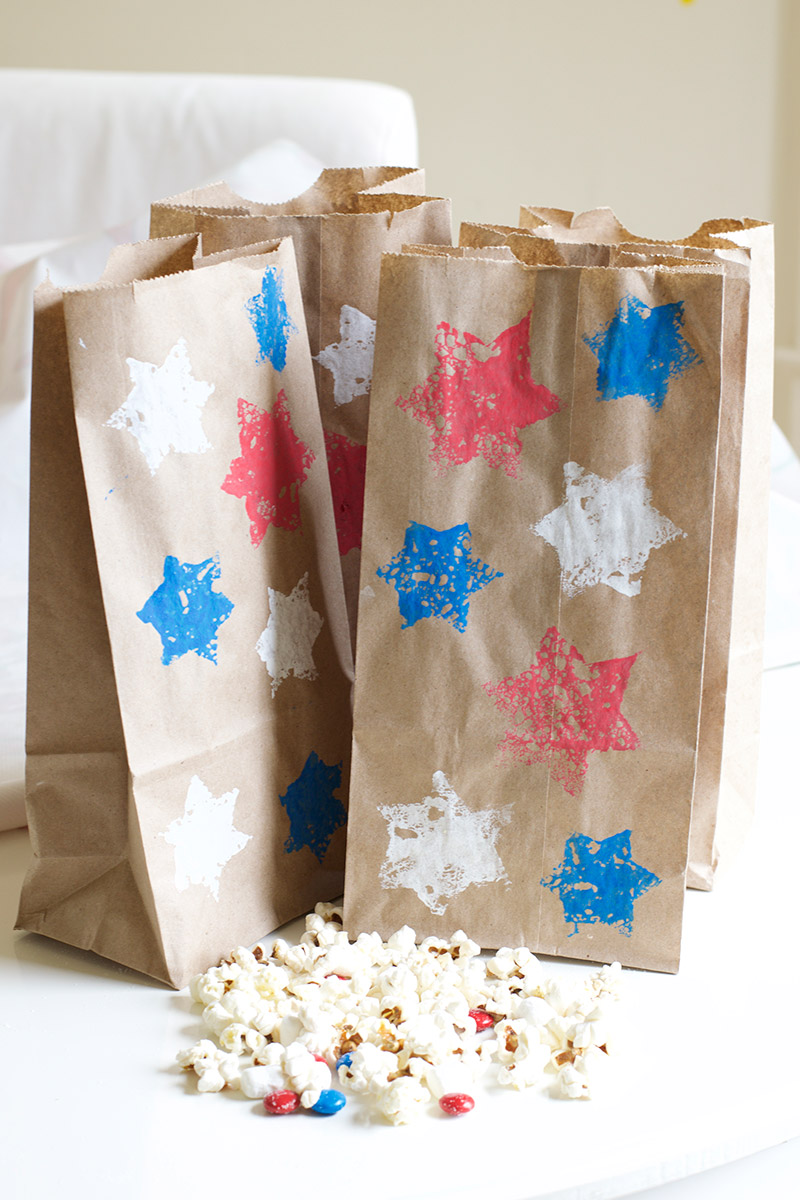 All you need to make these bags are a few simple materials that you probably already have at home. Household sponges are made into simple little stampers – so these fun bags are perfect for kids to make too!
Disclosure: Amazon affiliate links are included. All opinions are my own. See my full disclosure policy.
All you need is: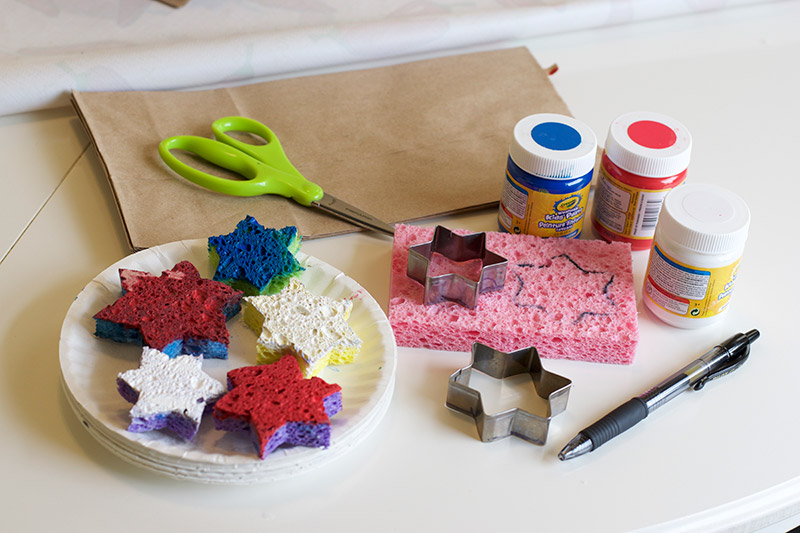 To make the bags:
First of all wet the household sponges and wring out any excess water. You just want the sponge to be damp, but not overly wet. You'll need one or two sponges depending on how many stampers you want to make.
Place a star template or cookie cutter on the sponge and draw around it with a fine pen. Repeat for as many stampers as you would like to make. You might like to make some stars in different sizes for variety.
Carefully cut around the lines to create your star stamper.
Put some paint on a paper plate. We used washable paint in red, white and blue. Dip the stamper into the paint and dab until evenly coated. Gently stamp the star shape onto the paper bag and carefully remove.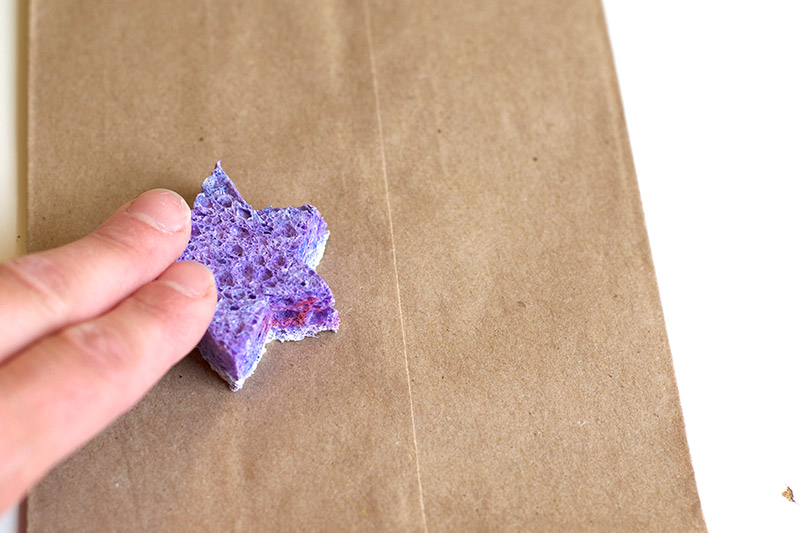 Repeat with other colours and stars to create a red, white and blue star pattern.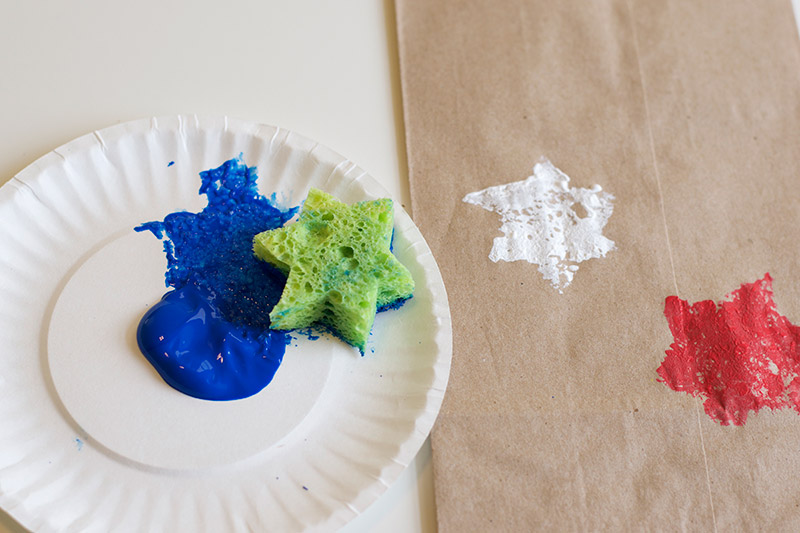 Repeat for further bags.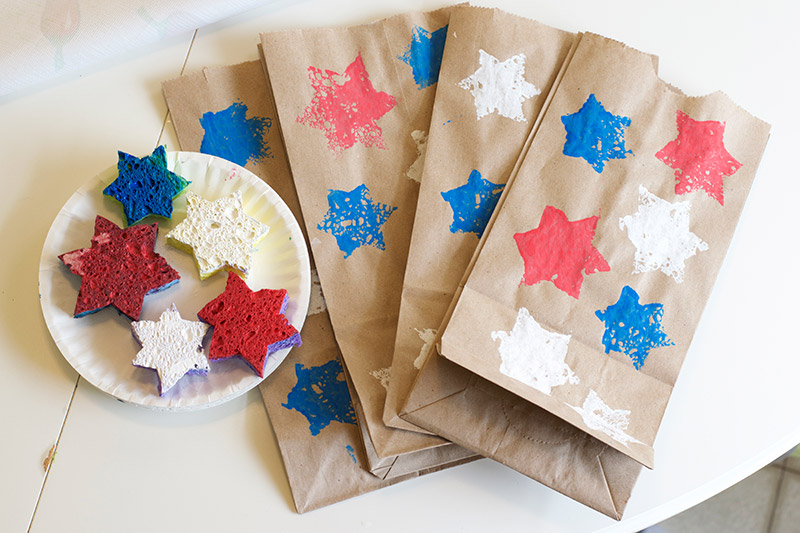 Allow to dry and then turn over to decorate the back of each bag.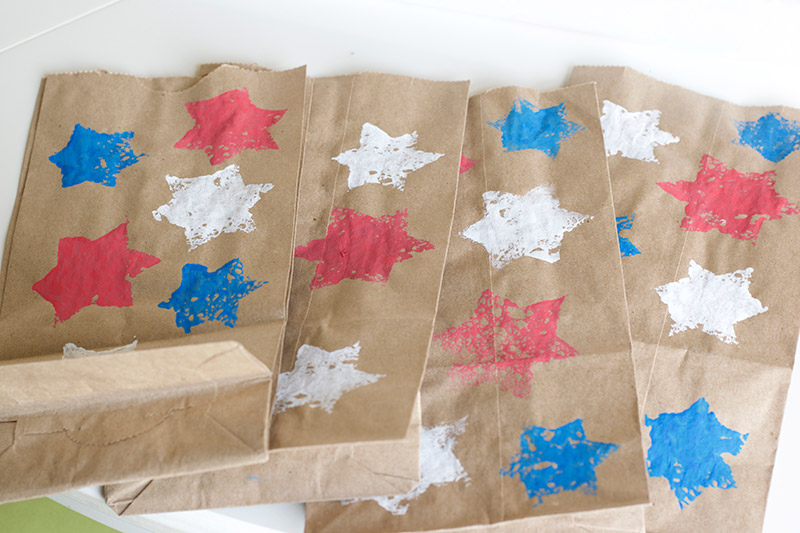 Allow the bags to dry fully, then fill with treats! We filled these with red, white and blue popcorn! Yum!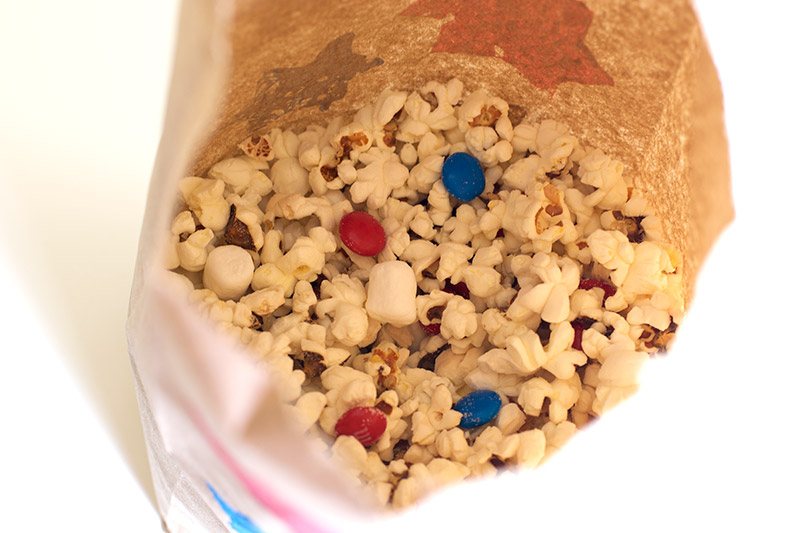 Happy 4th of July everyone! We are looking forward to eating American food and going to a parade. What are you doing to celebrate?
Like this post? Pin me for later!