Time for the 52 project again. I love this excuse to capture, collect and treasure a photo of Little M every week.
Little M is truly a chip off the old block. He loves building, making and fixing things – just like his daddy. At the weekend he got stuck into fixing a remote controlled car with Daddy. He did such a good job of screwing the wheels onto the car!
One day in the future I can imagine them fixing real cars together. But in the meantime I'm glad he's still small and just fixing little cars!
"A portrait of my son, once a week, every week, in 2015."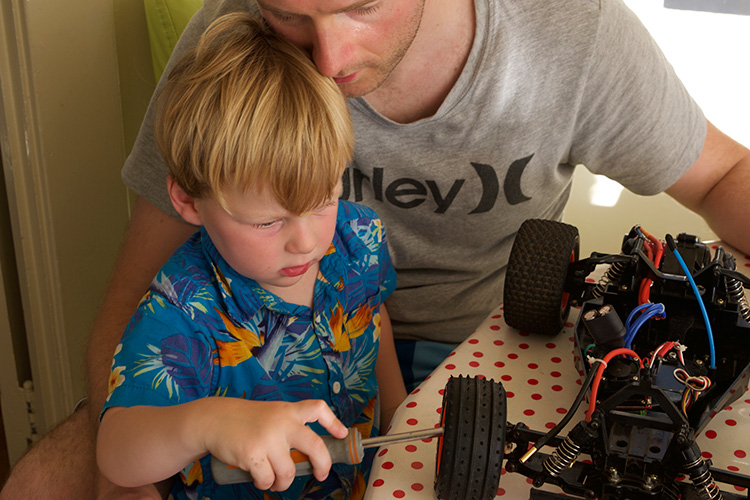 Fixing cars with Daddy.
See all my 52 project photos from 2015.