Moments of Gratitude is where I reflect on all of the things that have made me happy, thankful and inspired that week. I hope that I will also inspire you to do the same…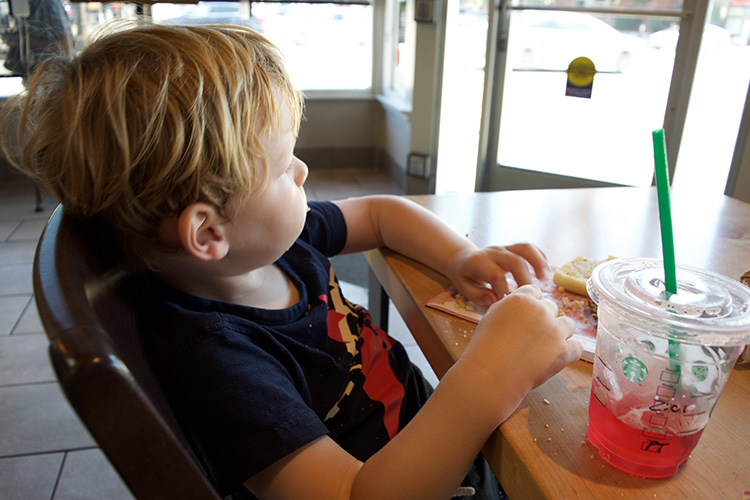 This week I have loved these moments…
• Watching Little M start to be sociable with other kids at the playground. A few months ago he would have quietly watched on. Now he's right in there, seeing what everyone else is up to!
• Having my first knitting lesson! I have always wanted to learn how to knit and a friend is kindly teaching me. It's so nice to have a new crafty project for myself.
• Seeing The Hubster get stuck in to his new sewing project (yes, I did say sewing!) He's fab at making and building things of all kinds and is making some amazing new waterproof covers for our Ikea dining chairs – to be featured on the blog soon…
• Hanging out with Little M in Starbucks. Aah, it's the little things!
• Enjoying the sun and feeling thankful for the 'Indian Summer' that we have here in San Francisco at the moment (sorry fellow Brits!)
• Finally making this announcement to the world…
• Starting to make plans to get tidy and organised in our lovely, but small apartment – including starting to research baby nursery ideas. (In our case it will be a nursery corner, but still an excuse to be creative!)
• Taking Little M to his swimming lesson. It's normally a 'boys day' activity, as I usually have to work, but I had the day off. It was so fun to see how much he has progressed and how confident he is in the water now – evidenced by how much Mummy got splashed!
What were your moments of gratitude this week?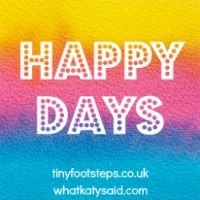 [plinker]