"A portrait of my son, once a week, every week, in 2015."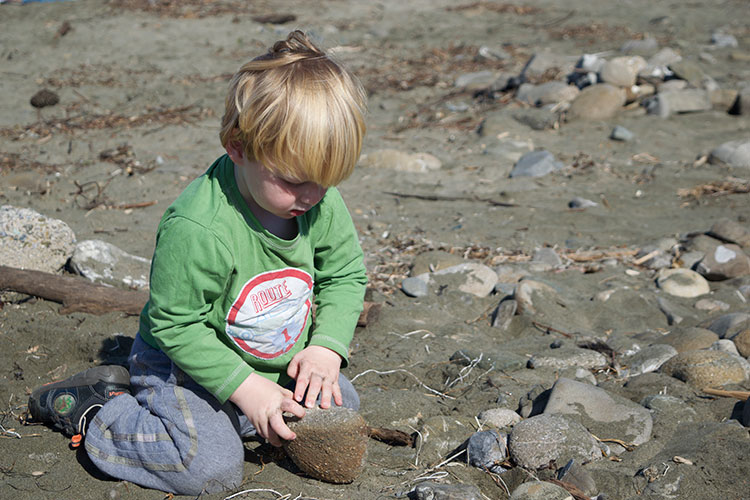 Stones on the beach.
Little M found a big pile of stones and sticks on the sand.
He enjoyed exploring them, piling them up and placing them safely in a big hole in the sand.
Who needs toys when you have stones on the beach?