Have you ever wondered how you can keep up an exercise routine as a busy mum?
I have discovered a great solution through HeyWorkout – the world's first interactive webcam yoga and fitness studio.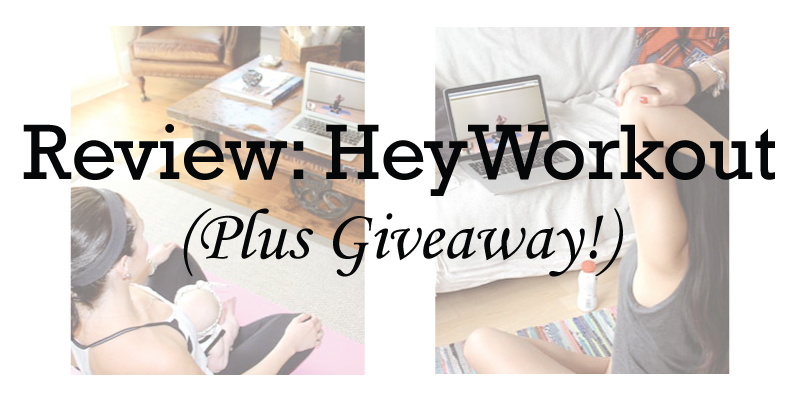 I used to be something of a gym bunny before having kids – exercise makes me feel better about myself and ready to face the world! I told myself I'd keep up my exercise routine even after having kids, but the reality is, it can be hard.
It can be difficult to get to the gym and juggle child care and so on – plus of course I want to spend plenty of time with my children. But I also NEED that exercise time to feel balanced and my best self.
The solution?I was recently lucky enough to trial a membership to HeyWorkout, who offer unlimited webcam fitness classes from only £8/$18 per month. You can participate in both live and recorded online classes – meaning you never have to miss a work out!
For the live classes you have the option of using a webcam so that the instructor can see you and give you personal encouragement and feedback. (Only the instructor can see you!) You can also attend the classes without a webcam if you prefer or can watch a recording of any of the classes on your own time schedule. Whatever option you choose, you only need an internet connection – and a webcam if you would like feedback from the instructor. The best bit – it's all from the comfort of your own home!
I love this idea! It's been much more of a struggle for me to get to the gym lately, especially now I have two children and am also breast feeding LP. I tried out several of the workouts through HeyWorkout and was extremely impressed.
Most of the classes are 3o minutes, which I didn't think would be enough time for a high quality workout – but I was wrong! I was really impressed with how effective the workouts were in a short space of time. I especially loved the 'Total Abs' workout, which has really helped to tone up my post baby abs!
The instructors are great – really supportive and encouraging. I especially love Tina's enthusiasm. And at 30 minutes the classes are really manageable to fit into your day – it normally takes me around 30 minutes to walk up to the gym! I can do a quick HeyWorkout after the kids are asleep and still have time to relax in the evening. Plus I can wear what I want – I have even done a couple of workouts in my PJs! (without the webcam on, he he!)
HeyWorkout offers something for everyone, from pre and post natal exercises, yoga, toning and high intensity training (HIIT). I would highly recommend HeyWorkout for mums in particular – and for anyone who wants to easily fit more exercise into their day. You have all the support and encouragement of the instructor and have complete flexibility in deciding whether to join in with the live classes, or catch up with the recorded classes in your own time – wherever you are in the world. Plus – it's really affordable compared with regular gym classes, or personal trainers.
The great news is HeyWorkout are giving away a FREE ONE MONTH MEMBERSHIP to one Little Fish reader! For a chance to win the giveaway simply leave a comment below this post.
In addition to the giveaway HeyWorkout are also offering readers of this post an extended 14 day free trial of HeyWorkout – so plenty of time to try these fab classes out for yourself!
Are you ready to get fit and toned for summer? Would you like to try HeyWorkout?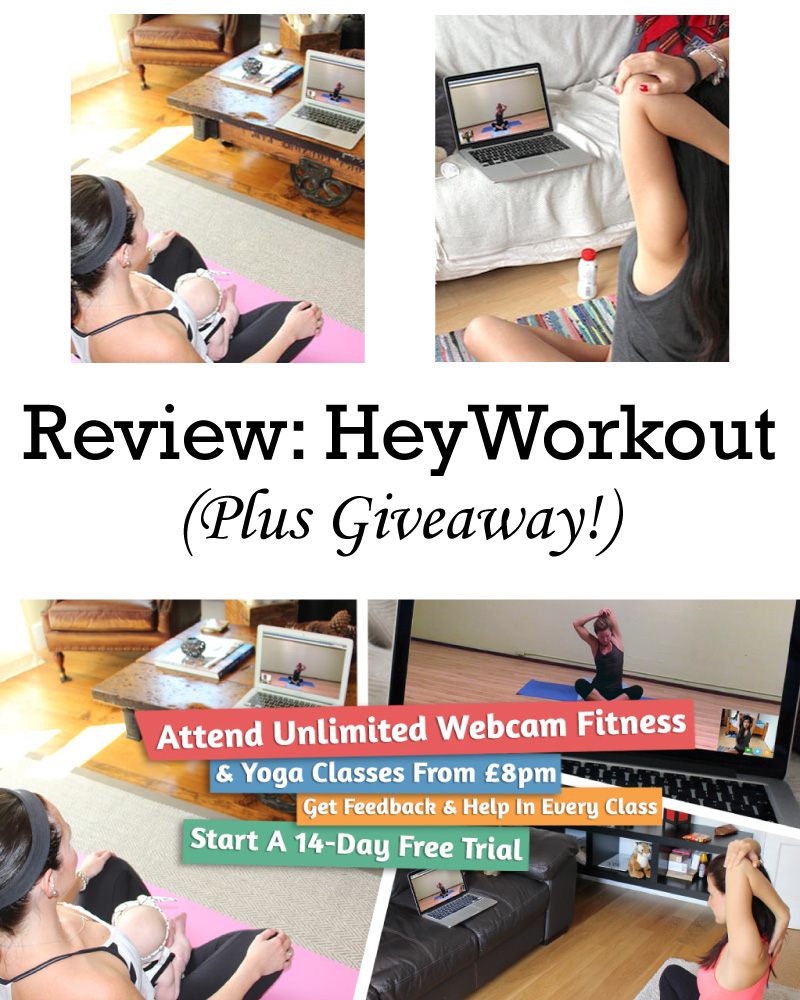 Giveaway is now closed, however you can still receive an extended 14 day fee trial.
Disclosure: I was given a 3 month free trial of HeyWorkout in return for an honest review. All opinions are my own. See my full disclosure and privacy policies.