Children love the excitement of a family vacation!
Children are curious by nature, so will love the chance to see and explore somewhere new. Your kids will love anything you do together as a family and creating memories together. But there are some amazing things you can do with them that will give them the holiday of a lifetime.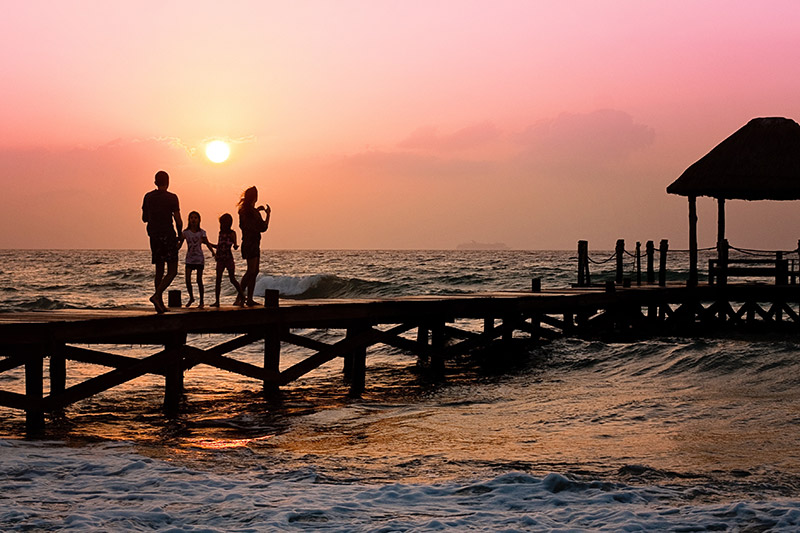 Here are 13 amazing and unique things to do with your family on vacation:
Disclosure: This is a contributed post.
1. Visit Ancient Ruins
If your child is a fan of Indiana Jones and wants to be an archaeologist when they grow up, then they will love the thrill of seeing ancient ruins for themselves. Luckily, there are ruins all over the world, so you have a lot of options for your trip. A few great destinations include Cyprus, Mexico, and, of course, Athens. Very little ones may have to be carried to visit ancient ruins, but you will create some amazing memories.
2. Dig For Fossils
There are few things more fascinating to children than fossils, especially if they're a fan of dinosaurs. Unfortunately, you probably won't be digging up any T-rexes on holiday! But you could find an ammonite, fossilised plant, or fish to take home as a souvenir. There are fossil quarries all over the world, so see if there's one near your holiday desintiation. This is a great opportunity to teach your child something new, and give them something they can keep forever.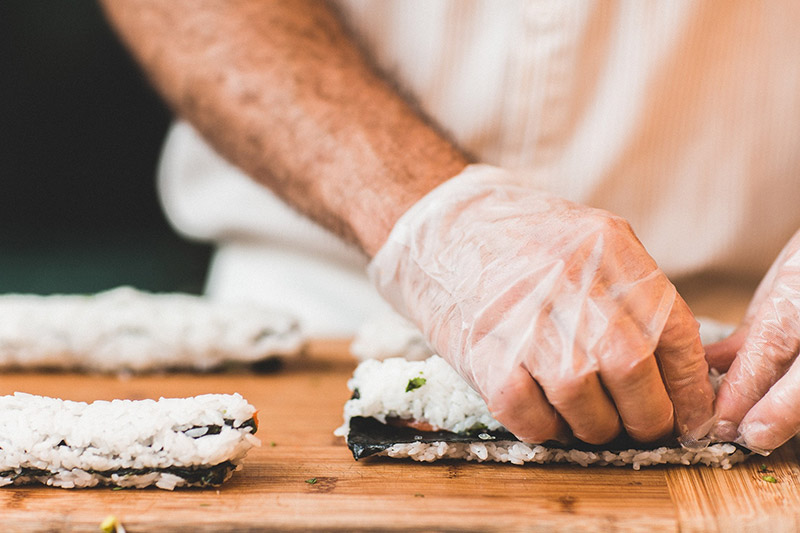 Photo credit
3. Taste Local Foods
If you're taking your child to another country, you should definitely introduce them to the foods native to that country. Of course, there may be some things that they don't like, but there will also be things they might love – and they might just surprise you! You could even learn how to cook some local dishes yourself so that you can make them again when you get home.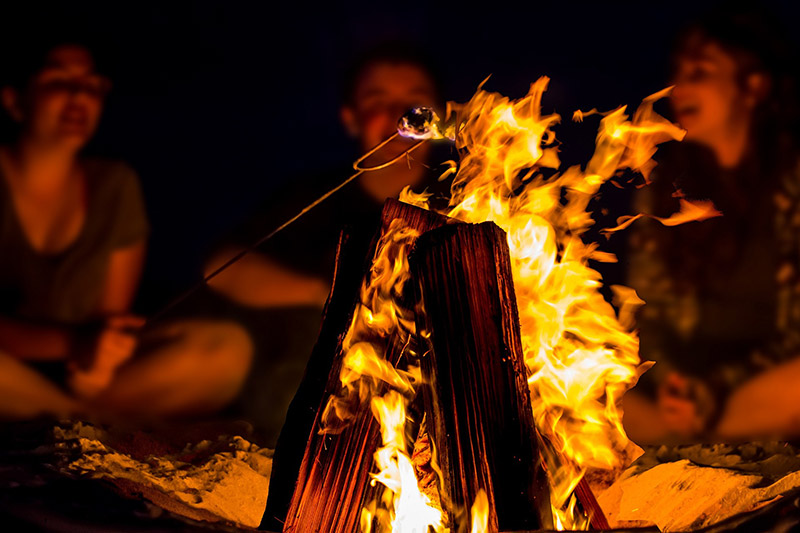 Photo credit
4. Camp In The Mountains
Hotels are easy and comfortable to stay in. But there is nothing like a good camping holiday to bring a family together. You'll have to find the perfect place to pitch your tent, work as a team to put it up, and decide who has to complete different chores, like collecting water and firewood. Camping is a great learning experience for your child and will make some wonderful memories that they can cherish forever. There's nothing like roasting marshmallows on a campfire and sleeping under the stars.
5. Ride A Local Animal
Books and zoos really can't compare to the joy and amazement that your child would feel getting up close to their favourite animal. Depending on where you go, there could be a whole variety of animals that your child could meet or even ride. In India, they could hop on the back of an elephant, or in Morocco, they could ride a camel. If this is too scary for them, then head to Kenya, where they could ride a giant tortoise.
6. Explore By Bike
There is no better way to get around on holiday than by bike. Public transport cuts you off from sights, sounds, and smells, but walking can be tiresome for little ones. Cycling is perfect for families. There are lots of companies, like Bike Adventures, which offer package deals for cycling holidays, but you could easily rent a bike while you're away. If you have a child that can't ride a bike, don't let this stop you. You can rent one with training wheels or with a seat behind yours.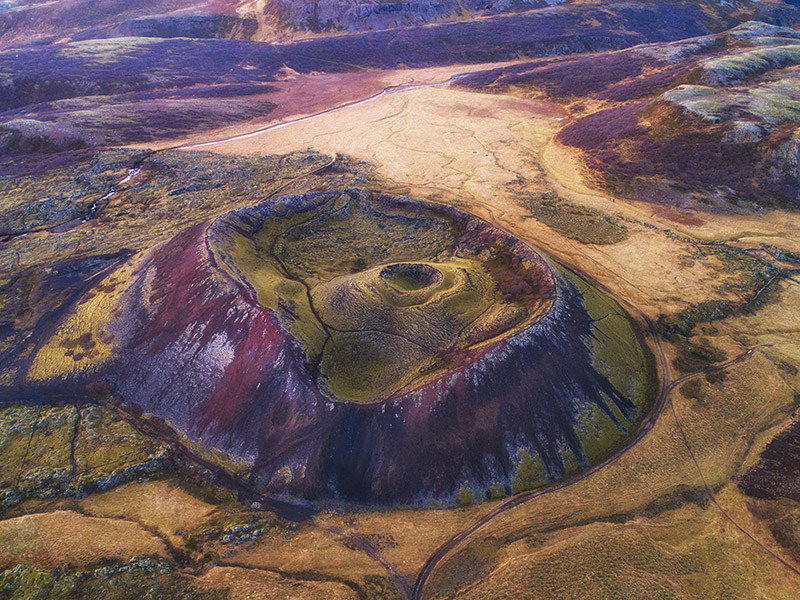 Photo credit
7. Climb A Volcano
Volcanoes always look so fascinating on television, but it's hard to imagine standing on top of one. Luckily, you don't have to imagine, because you can climb up one yourself! If you decided to go to Iceland and visit Thrihnukagigur, you could even go inside a volcano. This sounds like a lot of walking, but you can easily climb up some volcanoes in under an hour, so your children shouldn't get too tired out. They would definitely have some stories to tell their friends!
8. Make Friends With Locals
Before you head off on holiday, try to teach your children a few common phrases, so that they can talk to the locals in their language. This will be incredibly helpful if they are to make friends while they're away. It also gives you something interesting to do together before you even get on the plane. You never know, this skill might allow you to hit it off with a local family that you keep in touch with and visit from time to time.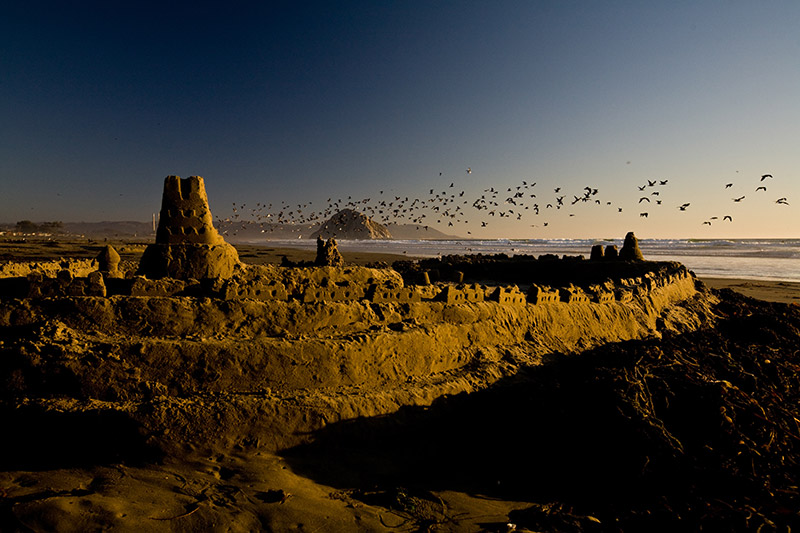 9. Build A Huge Sandcastle
If your idea of a family holiday is heading to the nearest beach, then indulge yourselves! There are lots of amazing things that you and your children can do on the beach, such as making pictures with shells, exploring rock pools, and building sandcastles. You could even challenge your kids to see who can build the biggest sandcastle before you head home.
10. Go Snorkelling
Snorkelling is another amazing thing that you can do at the beach. If you want the best snorkeling experience, then head to the Caribbean. There you can see some amazing sights, from brightly coloured coral to huge schools of fish, and even shipwrecks. There are areas suitable for small children and newbies right up to experienced divers – so there will be something amazing for your kids to see, regardless of their age or swimming ability.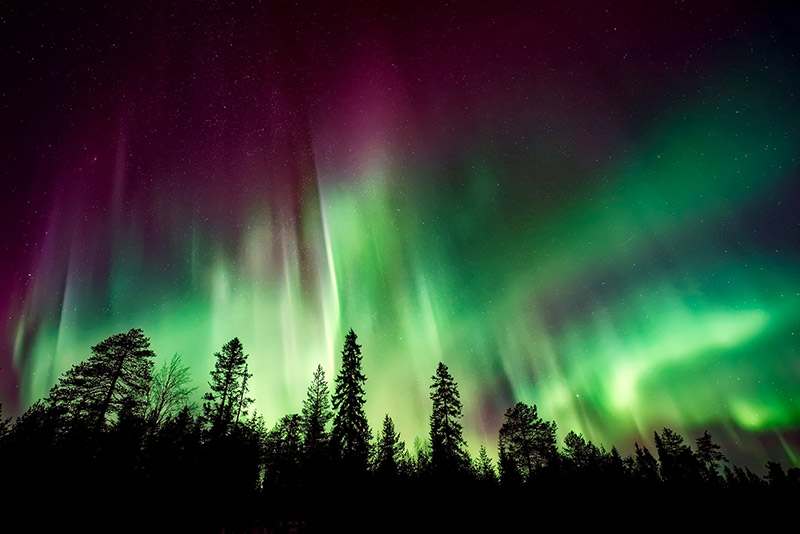 Photo credit
11. See The Northern Lights
If you're headed to Norway, Iceland, or Sweden on holiday, then you absolutely can't miss out on the chance to see the northern lights. If your kids are fans of fireworks, then they're going to love this mesmerising light show, and will have a memory to treasure. To get the best views, visit during winter, as the nights tend to be darker and clearer than summer months, so the lights will appear even brighter.
12. Visit A Local Festival
If you want a truly unique trip, make sure to go on holiday when there's a local festival in your chosen destination. If you are heading to Mexico, visit at the start of November, so that you can be around for Dia de los Muertos or "The Day of The Dead". While this festival is to remember those who have passed, it is the opposite of gloomy, as locals don colourful costumes and walk through the streets, creating an unforgettable experience for you and your children.
13. Stand In Two Countries At Once
If you want to give your kids an experience to remember (and confuse their friends with!) then give them the opportunity to stand in two countries at once. There are a few places that you can do this, including Belgium and The Netherlands, and Nepal and China. If you want to increase their bragging rights tenfold, take them to Vaals and visit Drielandenpunt, where Belgium, Germany, and the Netherlands all meet, meaning that you can stand in three counties at once!!!
If you want to create a family holiday that you and your children will never forget, then consider doing one of these amazing things on your next vacation.
What amazing things would you like to do on your next family vacation?
If you like this post you might also like 10 Magical Things to do with Your Kids.