Moments of Gratitude is where I reflect on all of the things that have made me happy, thankful and inspired that week. I hope that I will also inspire you to do the same…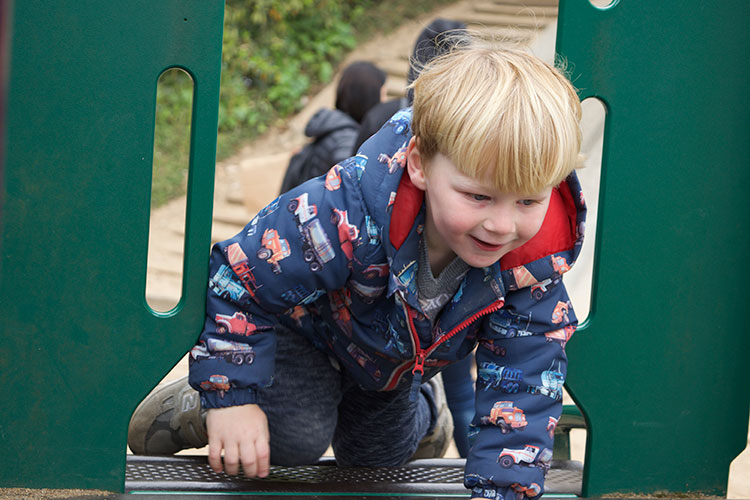 This week I have loved these moments:
• Watching Little M really engage and have fun in his music class. It's amazing to see how much he has changed and increased in confidence over the time we have been going. You can read more about the fab Music Together program in a review I have written.
• Playing with a Brio train set with Little M. He was given it at Christmas, but has only really just begun to explore it – he loves it!
• Feeling really grateful this week that The Hubster and I are lucky enough to both be able to walk to work. There have been a couple of instances this week where we have been rushing about, having to juggle work and looking after Little M. Being able to walk to work in 20 minutes makes a real difference on days like that.
• Playing with Little M at the 'big kids playground.' We had such fun and it was so heartwarming to see him so pleased with himself for climbing a ladder and going down the 'big slide' – although I can't believe how much my little boy is growing up!
• Starting to feel a bit more confident about new opportunities at work.
• Watching Little M laughing at the 'big kids' as they zipped across the zip wire – apparently it was hilarious!
• Being offered my first paid blogging opportunity – yay!
• Cuddling Little M after he bumped his head. He was okay, thankfully, but it was a nasty bump and as I sat cuddling him afterwards, I thought about how nothing else really matters – but the health and happiness of my little boy and of my family.
What are your moments of gratitude this week?
I am linking up with Enchanted Pixie and her 52 Weeks of Gratitude and…
[plinker]