A little late this week, as at the weekend we were busy getting ready for our trip away to Washington DC.
Little M has been so excited about this trip and really enjoyed travelling in style on the airplane. He sat like a little prince on his throne in his plush car seat and had the iPad and headphones all to himself. I'm all for limiting screen time in normal life – but on the airplane anything goes! How did parents ever manage with kids on planes before this handy device was invented?!
"A portrait of my son, once a week, every week, in 2015."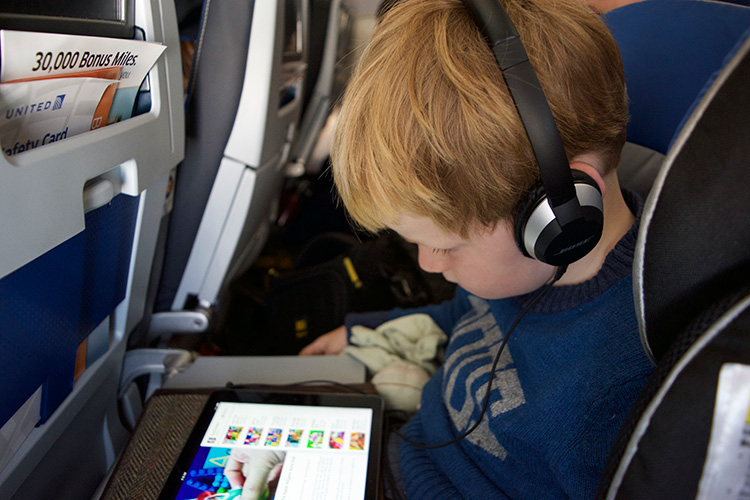 On the airplane.
Travelling in style.
See all my 52 project photos from 2015 so far.