If you are looking for ways to keep your kids from getting bored, why not get them involved the next time you do some DIY?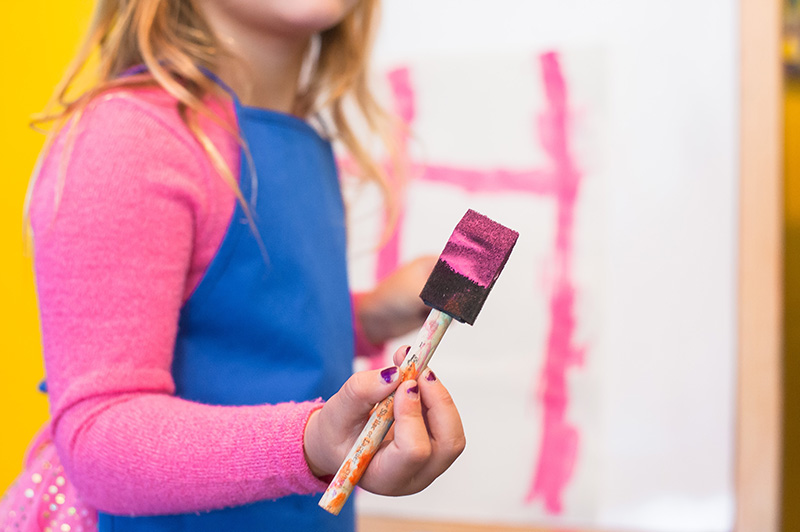 Whether you are installing some new chamfer skirting board, painting a room or putting up shelves there are things your kids can do to help!
Here are 6 good reasons to get your kids involved in DIY projects:
Disclsoure: This is a collaborative post, please read my disclosure policy for more information.
The chance to spend more time together
We all worry we're not spending enough time with our kids. Getting children involved in some of the tasks that have to be done at home solves two problems at once! You get some DIY done and you spend some fun time with your kids!
Your kids will pick up vital skills
According to Ronseal, millennials generally have a lack of DIY skills. Ronseal asked 2,000 adults who were aged between 23 and 38 about their experience of doing things around the home. Surprisingly, 1 in 10 of them had ever picked up a tool. The vast majority of the rest rarely did any work around the home. So, if you do not want to have 2 homes to maintain when you are older (!) now is the time to teach your kids some DIY skills. They will thank you for it later when they are able to save money on decorating and maintaining their homes! Plus, who knows, the skills you teach them now could help them to find a job one day.
DIY develops dexterity
Decorating and other DIY tasks require quite a high level of manual dexterity. At first, your kids will struggle with this. But, with time and patience, they will become quite adept at using tools. By the time you have completed a few projects together, you will start to notice that their dexterity has improved no end. You will see improvements in their hand-eye coordination.
Your child's confidence levels will grow
Playing a part in transforming a room will do wonders for your child's confidence levels. It is a big achievement and one they will quite rightly feel quite proud of. Why not give them a task that matters to them? You could paint their room together, or upcycle a piece of furniture to store toys.
Helps develop many other skills
Get your child involved in tasks such as planning the equipment they will need. Tasks like working out how much building or decorating materials will greatly improve their maths skills. Choosing which paints to buy and picking out home furnishings that fit in with your new style of décor will enhance their creativity. There are many skills children can develop through helping with DIY at home.
DIY can be fun!
As you can see, there are lots of practical reasons to get your kids involved with DIY tasks. But, the most important of all is that painting and decorating can be a lot of FUN. Your children will really enjoy helping you to decorate and enhance their home. Keep it simple to begin with and you can focus on enjoying your DIY project together.
If you are not sure where to start, this article has some great tips for encouraging kids to help you to paint a room.
Do you encourage your children to help with DIY? What other benefits do you think it offers?