Yesterday was Mother's Day here in the US. I had such a wonderful day and felt so lucky to be a mummy.
After being presented with some beautiful flowers and a necklace that Little M had made at forest school – we set off to the Botanical Gardens together. We had a picnic and a stroll around the gardens together – a really relaxed afternoon. Isn't it lovely just to spend time with family?
For the first time in ages I completely and truly relaxed and soaked up our time together. We tried to get a posed photo of me and the kids – you know how those work out, don't you?! In the end I love this photo of having hugs and kisses with my two.
20/52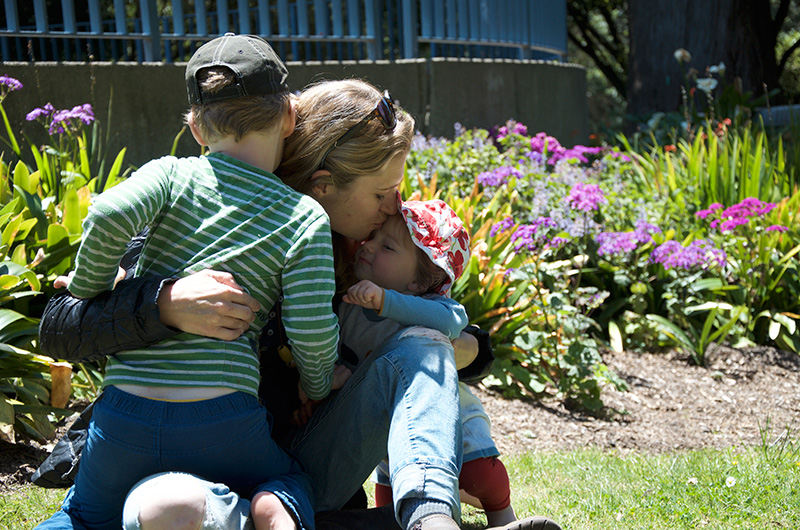 I know it's a cliche, but I honestly feel so complete since having my kids. I can see a scratch on my cheek LP has given me and I know I've got circles under my eyes. But I've never been happier. I've picked this photo for this week as I want to treasure our day yesterday. I hope for many more days like this to come.
Take a look at my Living Arrows photos from 2017 so far. Come and follow me on Instagram for more photos of childhood moments, kids activities and lots of blue!
"You are the bows from which your children as living arrows are sent forth." Kahlil Gibran