I always knew I wanted to live abroad. Not necessarily forever, but for a while. For the experience. To see another part of the world. To appreciate another way of life.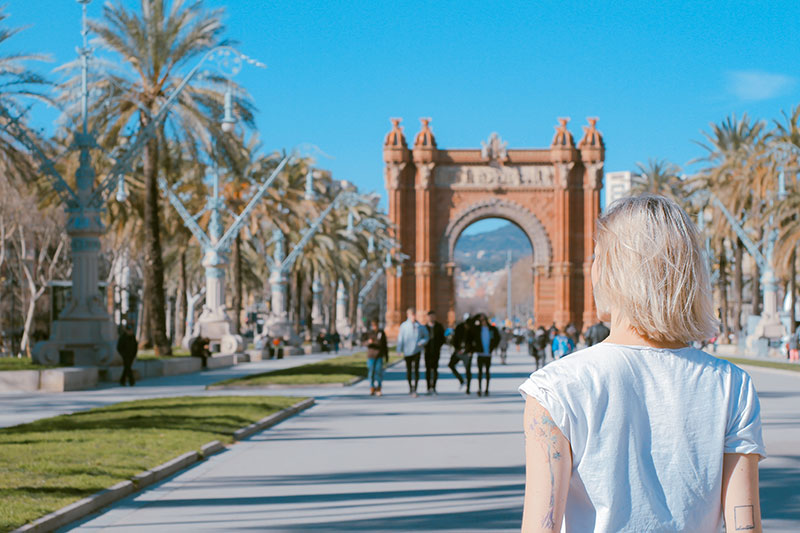 Living abroad is one of the best things I have done. I really think everyone should live abroad, at least once in their life, if they possibly can. Even just to live in another country for a month or two will give you a whole new perspective on life, the world – and yourself.
Here are 11 inspiring reasons to live abroad (at least once in your life).
1. See the world through new eyes.
You'll see things from a different perspective, through the people that you meet, the things that you do and the places that you visit. You will see the world differently.
2. Meet people you might not otherwise have met.
There will be so many opportunities to meet new people and make new friends. People who you might have never crossed paths with.
3. Realise people are very similar the world over.
Despite differences in culture or beliefs, you will see that people are really very similar. Parents in different parts of the world ultimately have the same hopes and dreams for their children.
4. Push yourself out of your comfort zone.
Whether you like it or not you will have to leave that darned comfortable comfort zone! We all end up there sometimes, but moving abroad is the perfect chance to try new things and meet new people.
5. See incredible sights.
You have an amazing opportunity to see some new and fantastic sights. You'll develop a thirst to travel more and see more places.
6. Learn about a new culture – maybe even learn a new language.
You'll get to learn how people in another country live and will be completely immersed in a new culture.
7. People will be interested to learn about where you are from.
Even things you thought were boring and mundane – people will be interested to hear about! People like to learn about how you celebrate holidays and how people live where you are from.
8. Celebrate different holidays – as well as your own.
You get to learn about and celebrate new holidays! We've loved embracing Thanksgiving here in the states.
9. Realise how it feels to be an outsider.
Sometimes we all need to appreciate the feeling of what it means to be an outsider, even in just a small way. It can make us appreciate others all the more. It reminds us that being an outsider just depends on where you are standing.
10. Appreciate the generosity of fellow humans.
Living broad helps us to recognise the kindness of others. At some point you will be dependent on someone's kindness, whether it be for something big or small. It is humbling to realise that we all need kindness and generosity in our lives. Realising this makes us more able to become kind and generous ourselves.
11. Find out the world is smaller than you think.
The world really is a small place. I've been halfway across the world and met people who live a few miles from my hometown! I've also met people from completely different places and lives. People who have touched my life in a way I never knew people could. The world is a big place, but it's also a small place. There is so much in reach if you just look for it.
Living abroad is a fantastic way to appreciate another part of the world. I'm so glad I've had the chance to do it. There are ups and downs, but ultimately it's an amazing thing to do. I recommend you try it  – if you can!
Can you think of any other inspiring reasons to live abroad? Have you ever lived abroad? Or would you like to?
You might also like my posts Reflections on Moving Abroad and How to Stay Positive as an Expat (or as Anyone!)
Like this post? Pin me!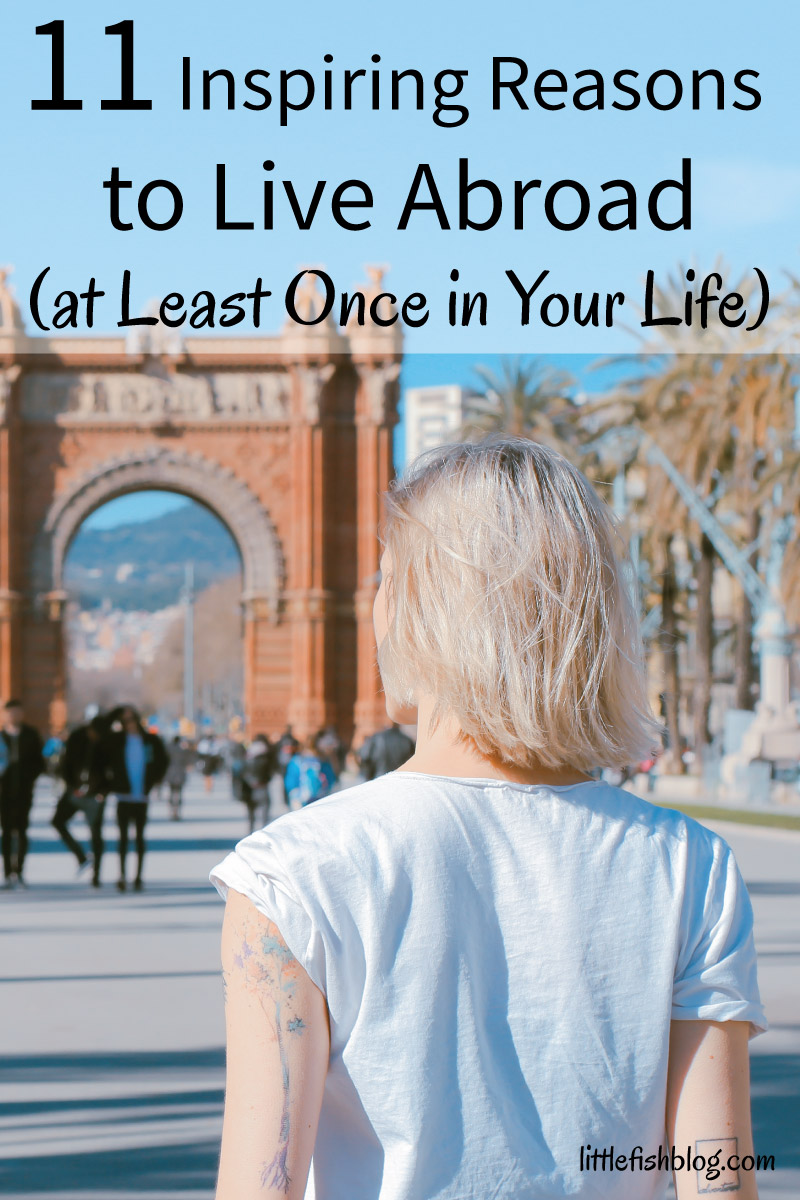 Image credit: Toa Heftiba courtesy of Unsplash.