Do you have a little Dinosaur fan? Little M has been really into Dinosaurs recently. He loved watching The Good Dinosaur movie – so now it's all about dinosaurs! He also loves playing with play-doh, so I thought it would be fun to make some play-doh dinosaur eggs!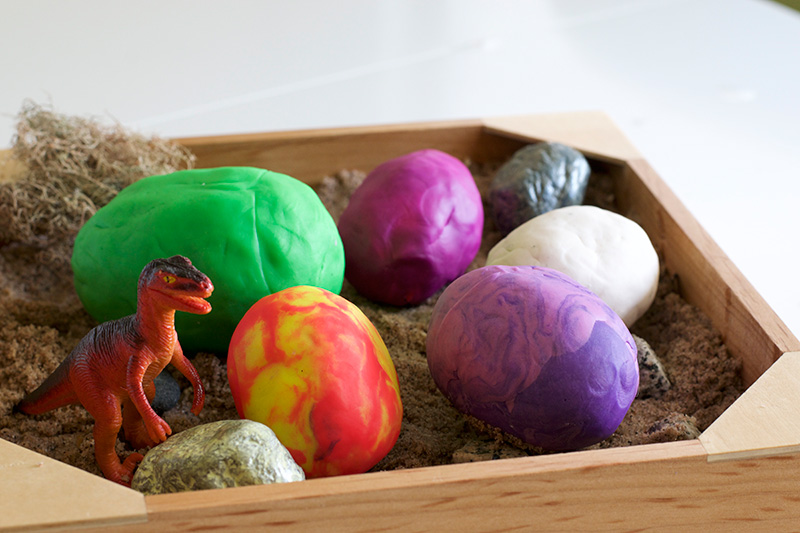 Disclosure: Affiliates links are included. If you choose to buy through one of these links, I make a small commission. The price is the same. All opinions are my own. Thanks for your support!
All you need is some dinosaur figures and some play-doh! We used some small dinosaur erasers that we already had, but you could use any other small dinosaur figures. We used play-doh, although you could also make your own dough!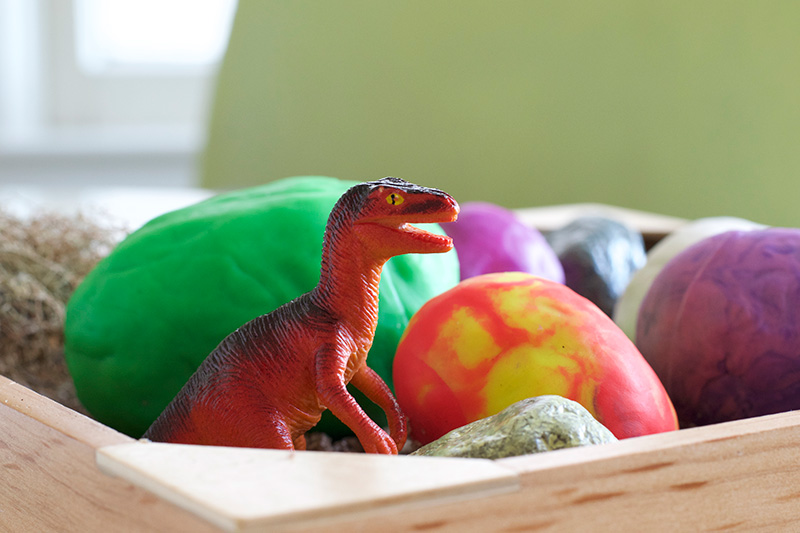 You could use single colours, or try marbling two colours together. Just roll out the play-doh, put the dino inside and roll into a ball, then shape into an egg shape. You could also try putting the dinosaurs in plastic eggs and then wrapping the doh around the egg.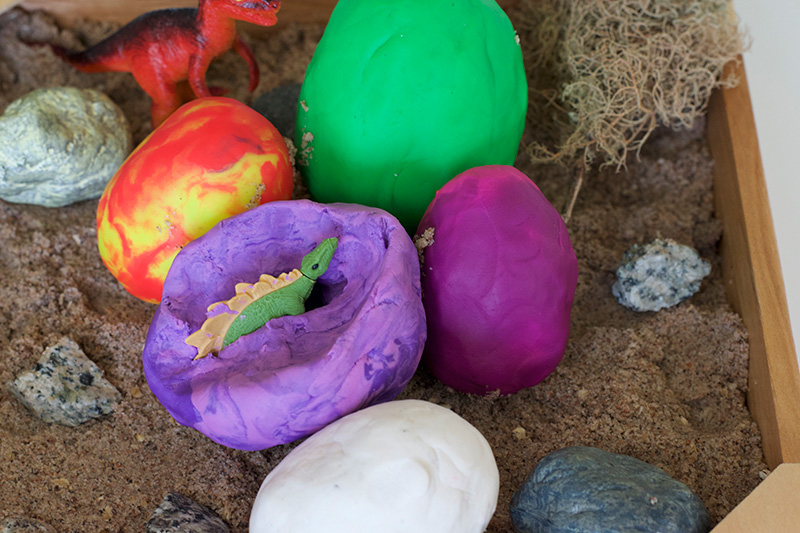 I put our dinosaur eggs into a sand box with some rocks – for some extra sensory play fun! You could also hide the eggs ready for a dino egg hunt!
Sit back and watch your child open their surprise dinosaur eggs!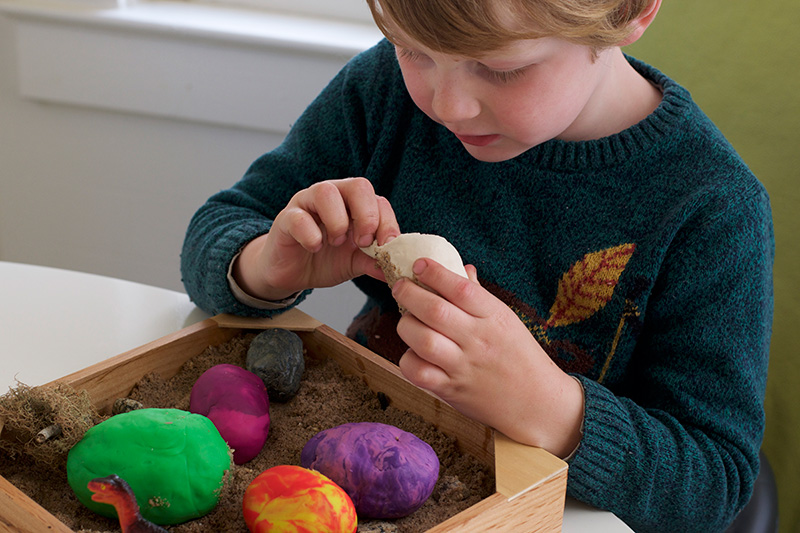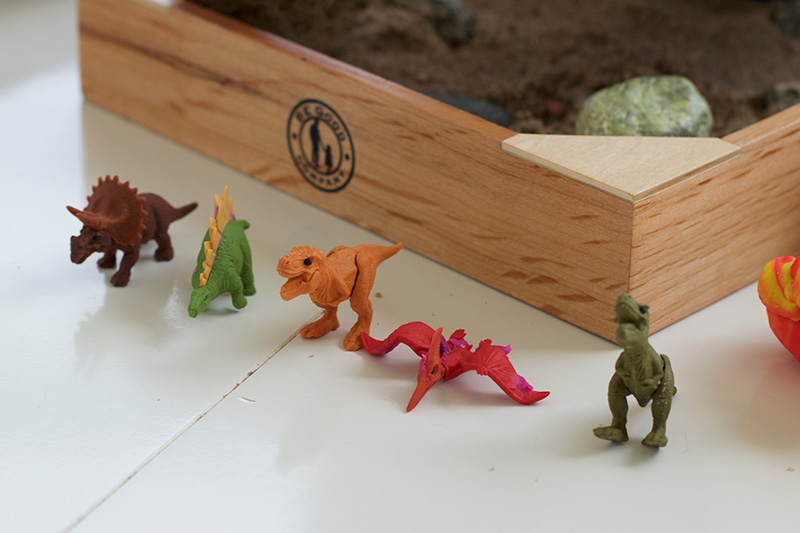 Do you have a dinosaur fan? What else would you do with your dinosaur play-doh eggs?
Like this post? Pin me!