I feel like I say it every week, but Living Arrows seems to come around so quickly! I honestly don't know there the time is going at the moment! Anyone else feel the same?
I often share photos of things we've been up to at the weekend, but it has to be said last weekend went by in a bit of a blur! We did a few bits and bobs, but didn't go out for any outings as a family and I didn't take my camera out at all!
So this week's photos are taken from an outing that I went on with the kids today. We went for a walk up to Stow Lake – it was Little M's idea and was a lovely change of scene from the playground! The weather was showery, but fresh and we had the place to ourselves!
10/52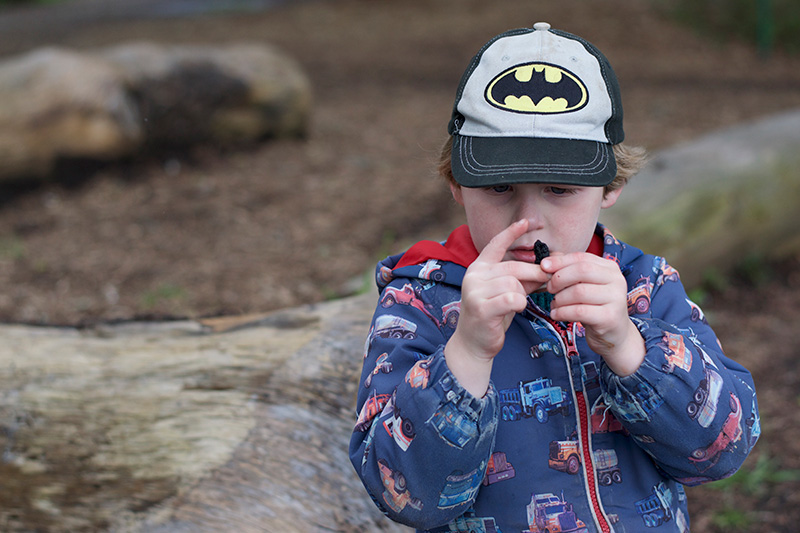 Since Little M has been going to Forest School he has such a knowledge and fascination with nature. We decided to send him for the outdoor play and learning opportunities, but have been pleasantly surprised at how school has brought out the naturalist in him! Here he is studying something he found. He said it was fungus – I'm not really sure, he is the expert!
This photo also makes me smile as Little M's beloved truck coat is starting to get very worn and a little bit small! Amazingly he has been wearing it since he was 2, I'm not sure how we are ever going to get him into a different jacket!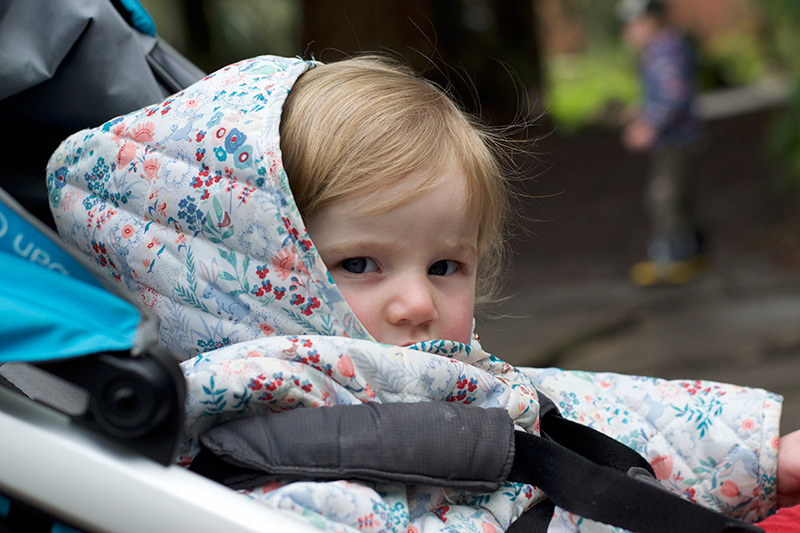 Another stroller picture of LP! It was a bit tricky because the weather was too wet for her to get out and about. I quite like this picture though and the way you can really see into those eyes!
We're back into the usual routine this week – after a week off preschool for Little M. So I'm going to try and get back into the habit of taking my camera out this week!
Here are my Living Arrows from 2017 so far.
"You are the bows from which your children as living arrows are sent forth." Kahlil Gibran