Are you an expat living in the USA? Are you celebrating Thanksgiving?
Thanksgiving can be a bit of a funny holiday for us expats – it is generally only celebrated in the US and Canada, so it's not a familiar holiday for many expats in the USA. However, I have actually found it to be one of the most enjoyable holidays!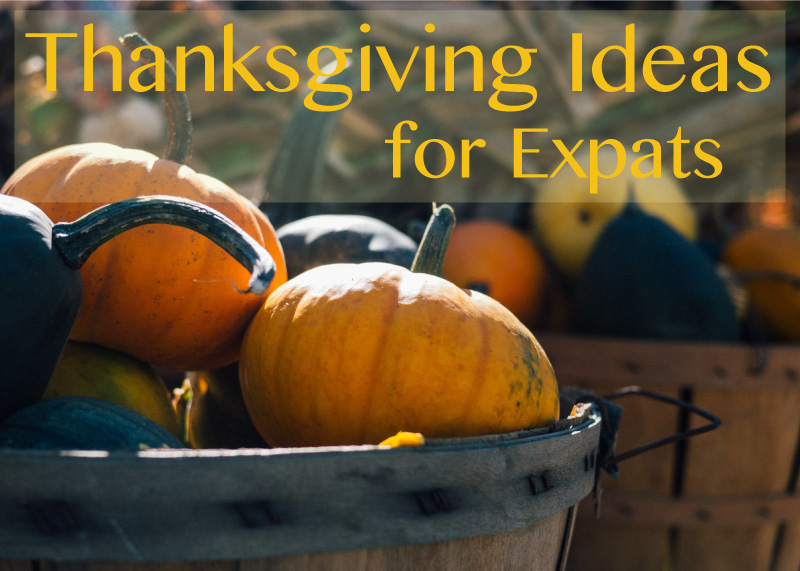 Historically a time to be thankful for the harvest, Thanksgiving is such a lovely time to reflect and be thankful for everything and everyone we have in our lives. I love the fact that it's simply all about family and friends getting together, eating good food and being thankful. There's no pressure of gift giving. It's a very relaxed holiday – plus it's a four day weekend!
But what if you are an expat in America and you are not really sure what to do for Thanksgiving? Here are some Thanksgiving ideas for you fellow expats out there…
Spend Thanksgiving with American family or friends
The best way to enjoy an authentic American Thanksgiving is to spend the day with an American family, or American friends. Many families have a tradition of opening their table to anyone who does not have a place to go for Thanksgiving. Be open to any invitations that may come your way! Different people will celebrate in different ways, but there it is often a turkey meal, with lots of trimmings and often guests will take a side dish to contribute to the meal. Desserts are often autumn themed, such as pumpkin or apple pie.
Make a side dish from your own country
This is a nice way to contribute to the meal, while also sharing a piece of your own culture or family traditions. Most things go with turkey! So perhaps make a vegetarian rice dish, nut loaf or potato dish to contribute, or an unusual dessert. People will enjoy hearing about the different traditions and foods that you might have in your family, or where you are from. It gives a lovely multi-cultural feel to a Thanksgiving meal.
Host your own Thanksgiving meal
Perhaps you have met some new expats, or perhaps you are new to the USA yourself and looking to meet new people. Thanksgiving is a great time to reach out and just invite people over. If the thought of making a full-on turkey meal is daunting, you could have a more casual 'pot luck' style meal where everyone brings something to contribute. Again, encourage people to bring something originating from their home country and take your guests all over the world in one meal!
The spirit of Thanksgiving is about being thankful, so what better time to make new connections? If everyone is busy on Thanksgiving day, perhaps invite some people over at another time over the long holiday weekend.
Try out some American recipes
Hosting or visiting friends over Thanksgiving is a fun opportunity to try out some American recipes like pumpkin pie or corn bread. Even if it's just you and your partner, take the chance to cook or bake something new. It could be a simple, easy recipe, but just something you haven't made before.
My favourite ever American recipe book is The Joy of Cooking, which has lots of ideas for Thanksgiving dishes. Most of the year I find myself cooking the same things I cooked back in the UK, but festive occasions are when I like to go out of my comfort zone and try something new – usually something easy, like mashed sweet potato (yum!) but new all the same! Expat life is all about embracing new things, so go for it!
Remember that (nearly!) everything is closed on Thanksgiving day!
Don't try and pop to the bank or do any of your normal chores on Thanksgiving day! Most places are usually closed and you can expect a Sunday service on things like buses and trains. It's a big holiday in the states and a busy time to travel. You might find the odd local shop or restaurant open, but they will often be open shorter hours, if at all. Make the most of the day off and the long leisurely weekend!
Finally… Eat, drink, enjoy and be thankful!
Do you live in the USA? What other ideas and tips do you have for expats spending Thanksgiving here?
Like this post? Pin me!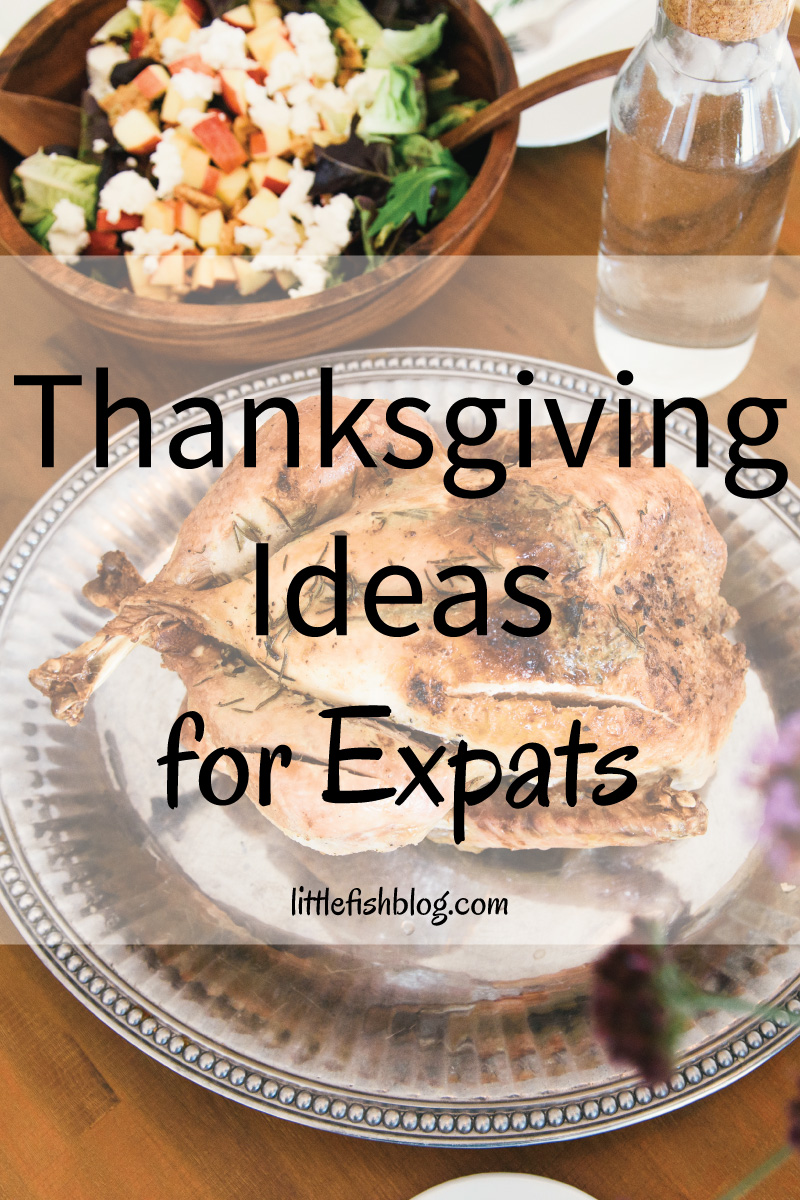 Disclosure: Lead image by Aaron Burden courtesy of Unsplash.