There so many things to consider before a family holiday. Sometimes you may wonder if it's all worth the stress and the effort! However, there are a few secrets you need up your sleeve to ensure that you have a successful family holiday. All you need is the right preparation and planning!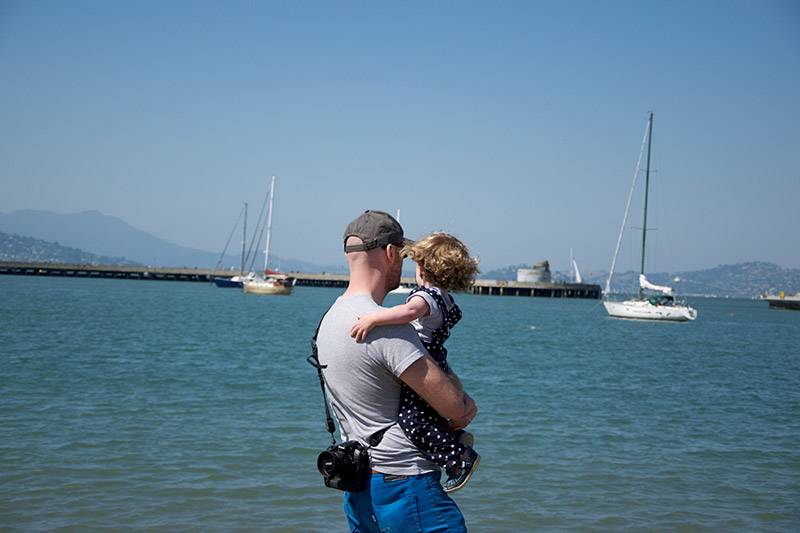 Here are 7 secrets to have a successful family holiday:
#1. Plan moments of relaxation

Sometimes when we plan a holiday as parents, it can be easy to forget that holidays are not quite as relaxing as perhaps they were pre-kids! Relaxing as a parent is not as obvious as switching off your laptop and lying on a sun lounger! But with some planning, family holidays can still be relaxing. It's about finding the best compromise for everyone and planning for moments of relaxation.
Try having some activities or trips planned for your children in the morning and combine with some 'quiet time' for everyone in the afternoon. If your baby or toddler takes a nap, plan to stay in an apartment or room, with a balcony, so you can relax while your child is sleeping. Or perhaps make use of on site children's clubs. With careful planning you can make sure everyone gets some relaxation time.
#2. Book family-friendly accommodation
Holiday destinations are filled with charming and cosy hotels – large bedrooms, views of the sea and super size bathrooms. But when you travel with children, you expect a little more from your hotel than a nice room. You need the hotel to offer a family-friendly environment. Look for a family room, preferably interconnecting rooms so that you can have some time alone when the little ones are asleep.
Additionally, the hotel should provide facilities for children and babies, including baby cots, baby baths, safe playground areas and changing facilities. Sometimes family friendly hotels can be difficult to find at an affordable price, which is why it is often easier to look for a room for rent or an entire villa for your family vacation. You can find family friendly rentals, with plenty of privacy and even entertainment for children.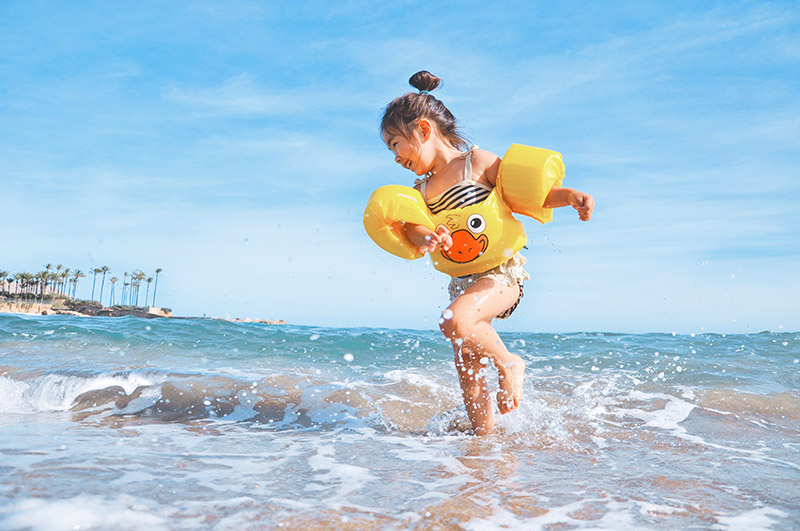 #3. Time for everyone

Most parents are used to the 'what if' planning method that inspires you to carry half a pharmacy in your luggage every time you travel! But as well as planning for mishaps, remember to plan some fun time for everyone too. For children, try putting together a play travel kit, such as a mini road travel kit that fits in a tin. It's the ideal size to carry in your bag when you're visiting new places. For the grown ups, how about buying a new book for the vacation? Think about what would be relaxing and fun for each member of the family.
#4. Choose outdoors activities
Holidays are the perfect time to enjoy the tranquility of nature, especially with children who love to be outdoors and experience new things. Being in nature is good for you. Direct sunlight encourages natural bodily functions, from the absorption of calcium for healthy bones and teeth to the production of happiness hormones to elevate your mood. Is there anything better than a healthy and relaxing vacation in nature?
If you live in an urban area, being surrounded by trees, water and animals can help you to unplug from your day-to-day stressful environment. To make the most of your time outside remember that young children and toddlers tire quickly. Pick an exciting destination where there is a lot for them to see, such as a park or wood. If you want to go for a long walk, bring a push chair or baby carrier, plus plenty of healthy snacks for hungry children.
#5. Be realistic with meals

If you're travelling with young children, a restaurant night out can be especially stressful for everyone. Well-behaved children in restaurants are sometimes a myth more than a reality! It is unfair to demand your child to sit quietly for hours during a meal at a restaurant. Be realistic with your meal expectations for yourselves and your children.
Try to eat in child friendly places or at the hotel. An apartment is ideal, as you can prepare some meals at home. Go out for meals early, when children are not tired. Keeping to your children's normal routine as much as possible will help everyone to relax and enjoy the holiday more. If your children are adventurous with food, that's great! If not, it's not the end of the world. A holiday brings a lot of new things and keeping meal times simple can help make them more successful.
#6. Be prepared on long trips

How can you successfully travel long distances with young children? Be prepared by following some of these tips for flying with a baby or toddler. You might have some 'special rules' or treats for long flights, allowing your kids to order a sweet drink from the steward as a treat for example, or buying a toy just for the travel. Some families like to be more relaxed about screen time when travelling. Sometimes you have to make allowances during travel time! Just make sure to explain any rules or expectations to your children and get back into their child's usual routine after your holiday.
#7. Be a role model

Lastly, whatever happens, try to stay calm and relaxed and go with the flow. There will be difficult moments and mishaps on holiday – there's lots of travel and change for everyone. But the fun and memory making makes it all worth while. Try to be a good role model, stay calm and good humoured and your kids are likely to follow your lead!
Ultimately, a successful family holiday is all about balance. Try to plan ahead and consider everyone's needs. What are your secrets to a successful family holiday?
Disclosure: This is a contributed post.