Here I am sharing how to make a mini road travel tin. This travel tin is a great way to store miniature cars, plus is a perfect play activity to travel with!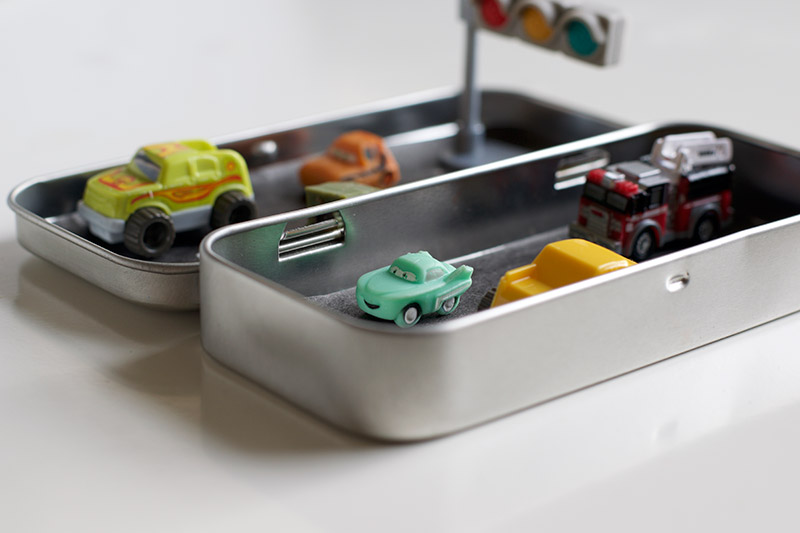 Little M LOVES playing with cars and also loves surprise toys, such as kinder eggs and blind bags. He has a little collection of miniature cars, so I thought it would be fun to make him a mini road travel tin.
This is such a simple idea to set up. The tin is easy to make with your kids, or set up as a surprise for them. It will provide some fun play while on the go!
Disclaimer: The travel tin is appropriate for children approximately 4 and up. Small parts are a choking hazard for younger children. Use your own knowledge of your child to decide appropriateness.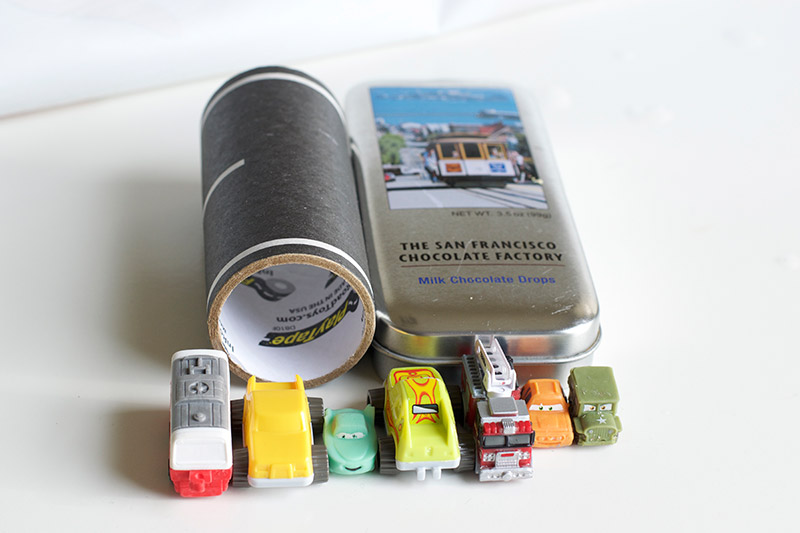 All you need is the following: (affiliate links included)
A small tin – any kind will do, we used an old chocolate tin.
Road tape – if you don't have any road tape, you could also use matte black tape and then paint or draw white lines on.
Miniature cars – we had lots from kinder eggs, but you can also buy miniature cars especially.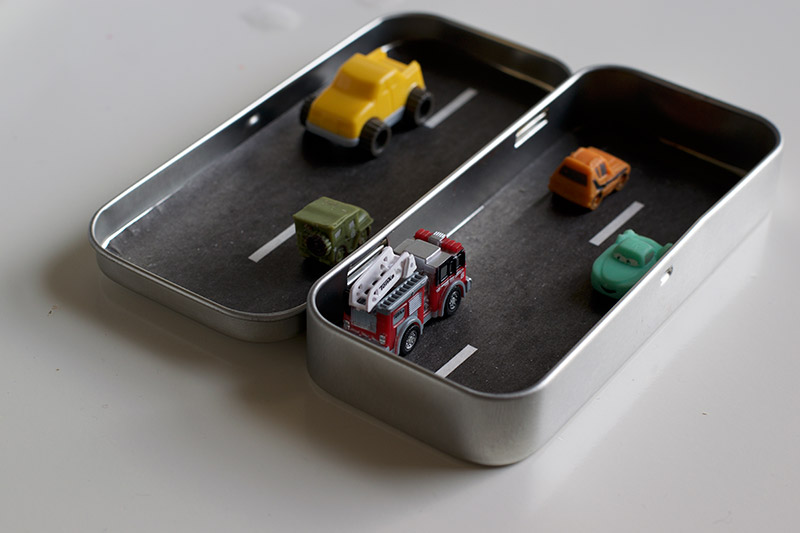 This is the easiest activity! All you need to do is carefully line your chosen tin with the road tape. Our tin was very small, if you has a longer tin you could make a longer road – or a wider tin could have dual lanes!
Fill the tin with your chosen miniature cars and any traffic lights or other road signs. Be creative and fill the tin with whatever you like – anything that fits!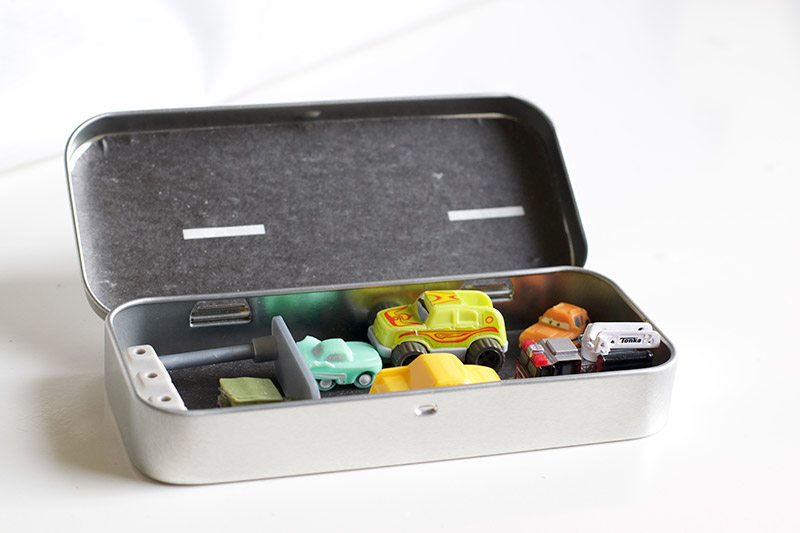 Your mini road travel tin is ready to take on the road – for playtime anywhere!
Like this post? Pin me for later!