Here I'm sharing a simple and fun idea for making your own Easter treat bags, decorated with cute little finger paint egg people!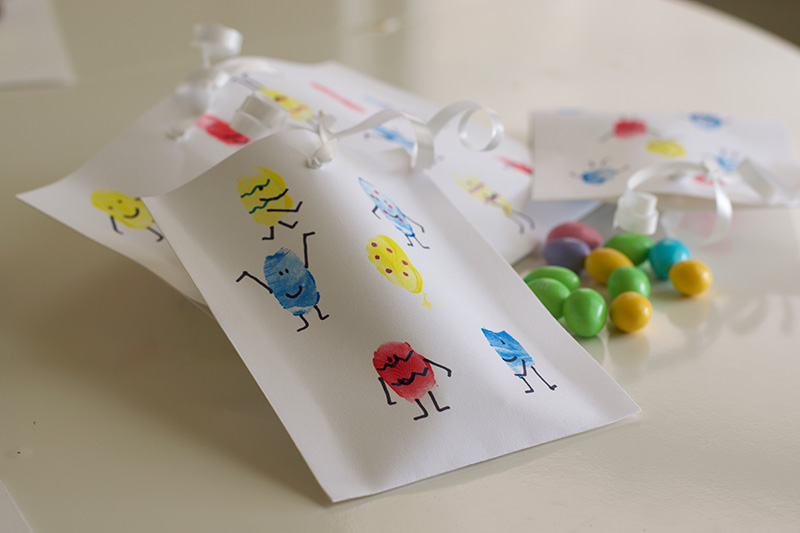 When I was a little girl I always remember around Easter time we used to do a 'Fun Run' in our local town. After the run, my mum would always present us with little paper bags filled with mini chocolate eggs! It was such a lovely treat and one of those little moments of childhood that I always remember. The other day I was thinking about it and thought it would be a fun idea to decorate my own paper bags.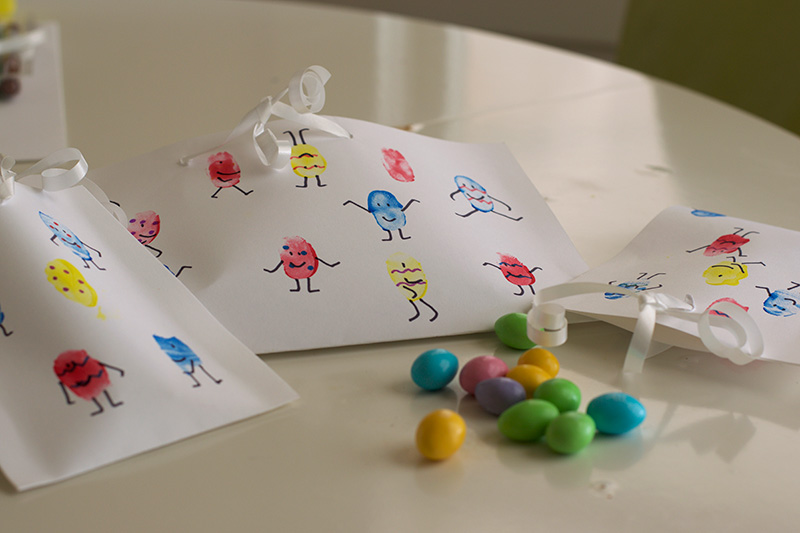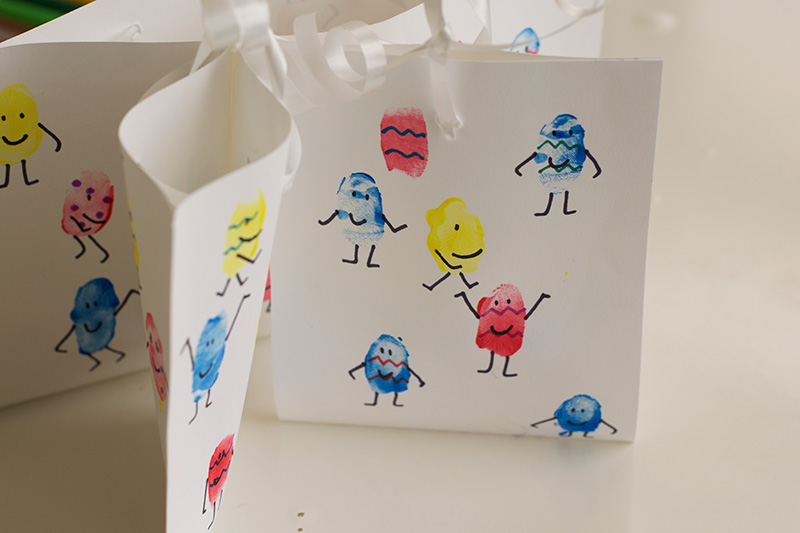 These Finger Paint Easter Treat Bags are so quick and simple to make, but super fun too! Little ones will love getting stuck in with the finger painting and older kids will enjoy drawing cute and quirky designs on their egg people. The best thing is, you can make these bags with just a few simple things that you probably have at home already. They make a fun project for over Easter time and then you can fill them with mini eggs! These cute bags are also great for putting little gifts in.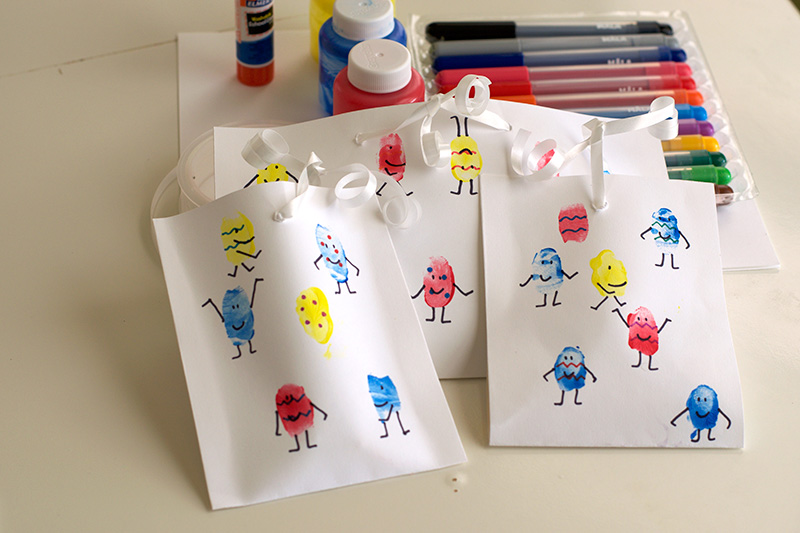 I made my own bags just using thin card and glue, but if you have some plain paper bags at home you could also use those and get straight on with the decorating. I used white card, but you can use any colour you fancy.
You'll need:
Thin card or paper (or ready made paper bags)
Washable paint (a mixture of colours)
Felt pens
Glue
Ribbon
Scissors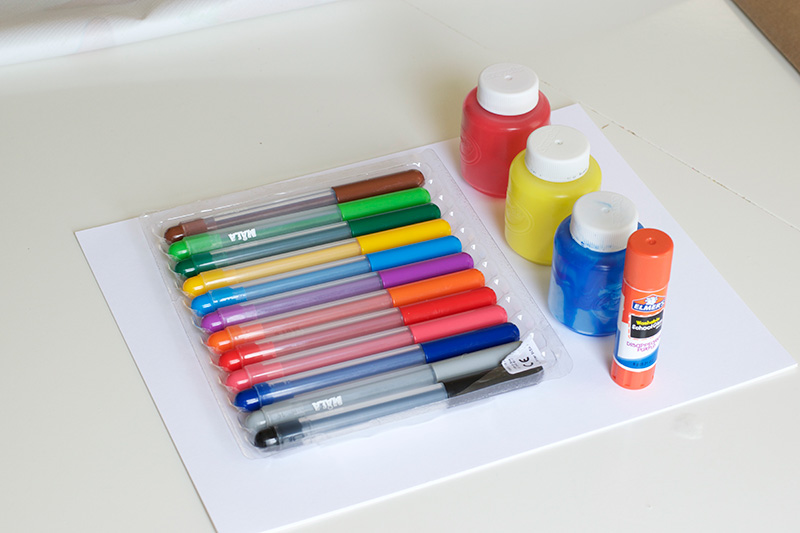 One piece of A4/US letter size card will make one large bag, or two small bags.
Fold your sheet of card in half, short end to short end. If you would like to make two small bags fold again, into quarters. Unfold and lay flat.
Pick a colour of paint and start finger painting! Make finger paint marks in a mixture of colours over your card. I found it helpful to dab off the excess paint first!
Let dry for a few minutes until the paint is completely dry.
Fold back in half. Use the felt pens to decorate your egg people! Go wild!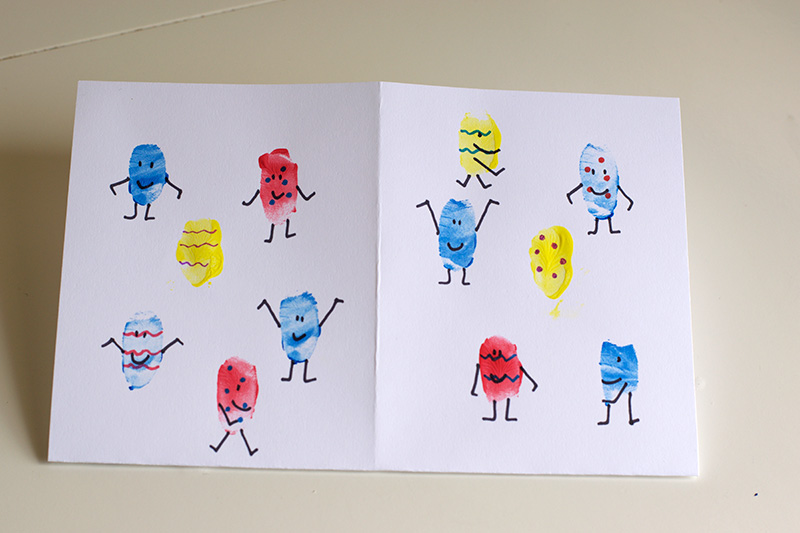 Repeat on the other side of the card.
If you are making two small bags, carefully cut along the centre fold.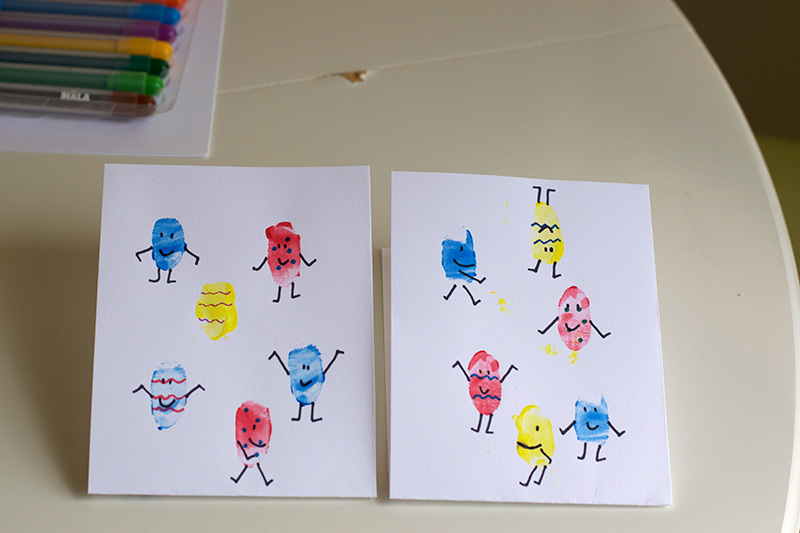 Using a glue stick to stick the sides of the bag together. Press firmly along the sides. If you prefer you can tape or staple.
Punch two holes in the top of the bag, or one in each of the small bags. Thread a strip of ribbon through and tie.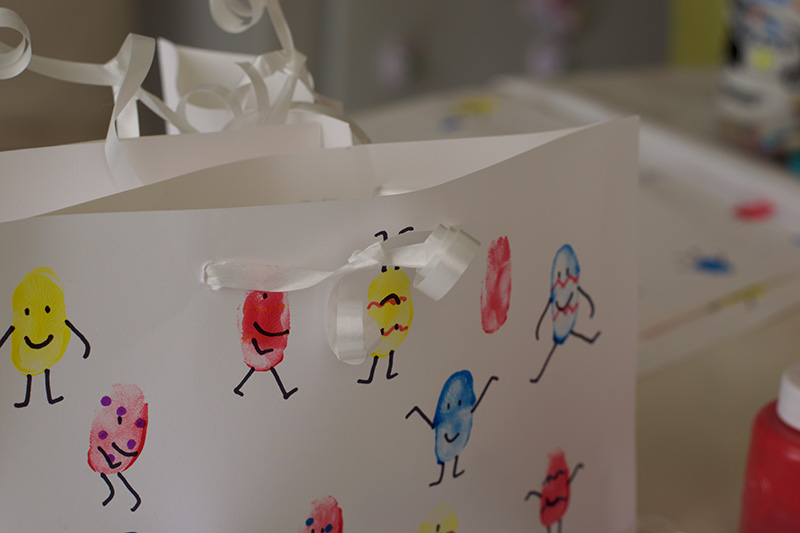 Fill your bag with little treats! Enjoy!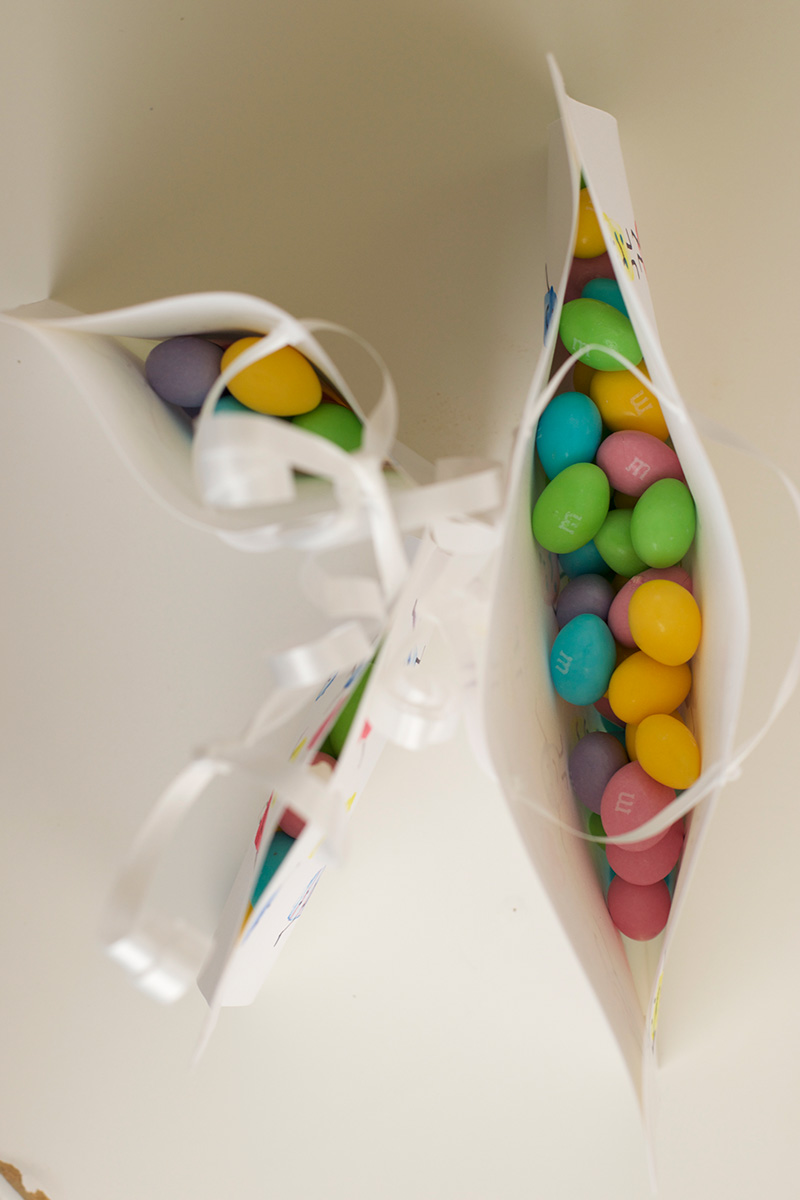 I'm looking forward to filling some of these little treat bags for our friends and continuing the tradition of giving little bags of eggs!
Like this post? Pin me!