Moments of Gratitude is where I reflect on all of the things that have made me happy, thankful and inspired that week. I hope that I will also inspire you to do the same…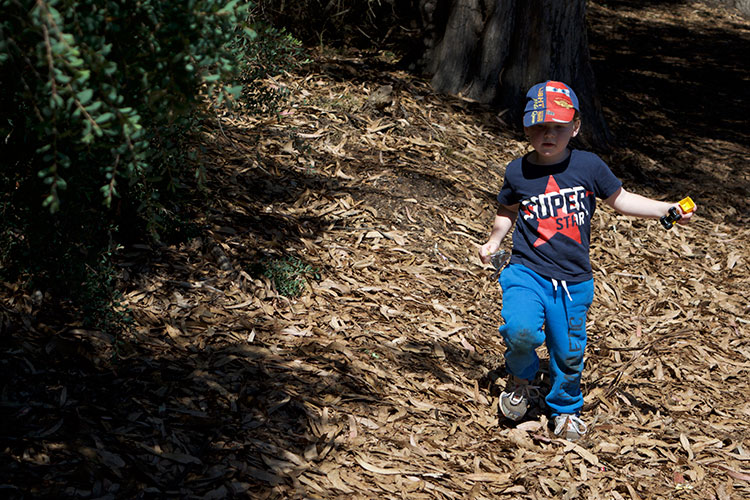 This week I have loved these moments…
• We found out that we are having a baby girl! Of course we would have been excited either way, but Little M wanted a little sister and we are so happy he is going to have one! See our pregnancy announcement.
• Watching Little M running through the leaves. We don't really get the seasons here in San Francisco, but there are a few leaves on the ground in the park, so it feels a bit autumnal!
• Enjoying a BBQ with work colleagues and seeing Little M have a whale of a time on the climbing frame.
• Feeling so proud of Little M as he sat so nicely to have his hair cut. Finally, having a hair cut is not a big deal! Yet at the same time I suddenly feel like my little boy is growing up.
• Having a lovely sit and a chat with a friend, whilst drinking tea and working on our knitting. Ah, it's the simple things!
• Taking a snake out of it's enclosure at work, without batting an eyelid! (Yes, I did say snake!) A few months ago I wouldn't have been able to do that! I've come a long way in my snake handling journey.
• Seeing Little M have such fun with his new play-doh fun factory. It's such a simple toy, but he loves it. He played with it for a whole day non-stop!
• Bedtime snuggles – and reflecting on how lucky I am to be a mummy.
What were your moments of gratitude this week?