This cute and easy nature reindeer craft is a perfect little activity for the holidays. You can make these reindeer with just a few things from the garden or around the house – leaves, twigs, buttons, whatever you can find.
There's no right or wrong way to make these reindeer! Collect whatever little treasures that you can, then use your creativity to make a reindeer! These make really sweet tree decorations.
A treasure hunt!
It's fun to involve children in the hunt for the components for this craft. It's an activity in itself to go on a nature walk in the garden. I used to love collecting little treasures as a child. How about you? It's so fun walking around with a little basket or bucket, seeing what little things you can find in the garden, or the home.
Try collecting leaves, twigs – anything that could be be made into a reindeer face. Then have a rummage through any crafty bits you have. I've used buttons and googly eyes – but you could also use craft paper, sequins, or anything else that takes your fancy.
Disclosure: This post contains affiliate links. Thank you for your support.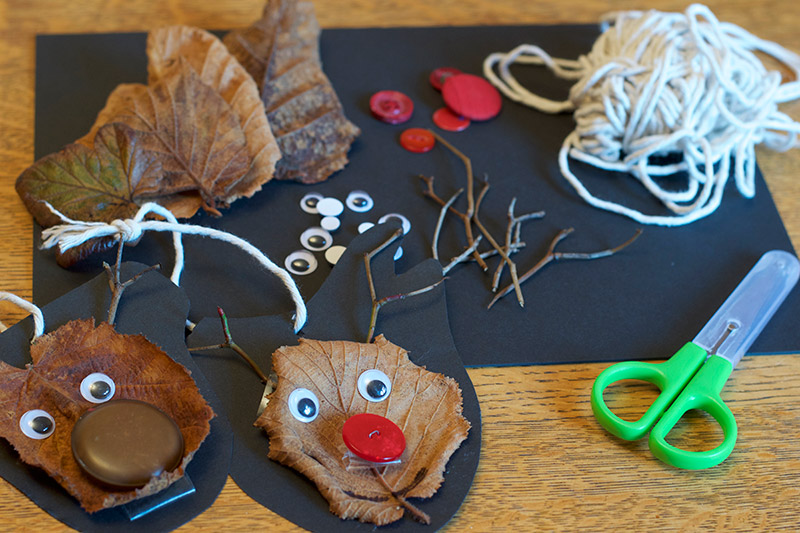 Some things you might use to make your reindeer:
• Card
• Leaves
• Twigs
• Seeds
• Buttons
• Sequins
If you prefer you can collect the things and leave out for your children as an invitation to play. Just remember to not give very young children small items like buttons that they could choke on.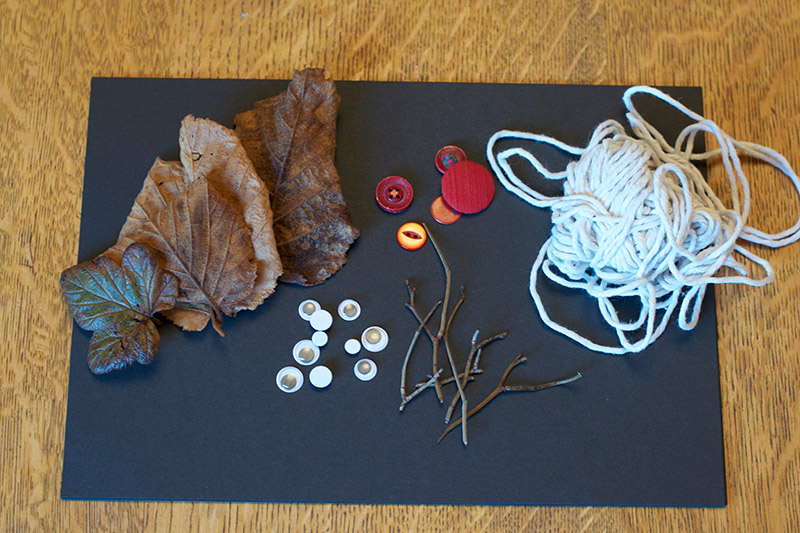 How to make
All you need to do is arrange your treasures from the home and garden into a reindeer face! I made one as a demonstration for Little M and then let him get on with his own. Arrange the pieces onto a piece of black, or coloured card.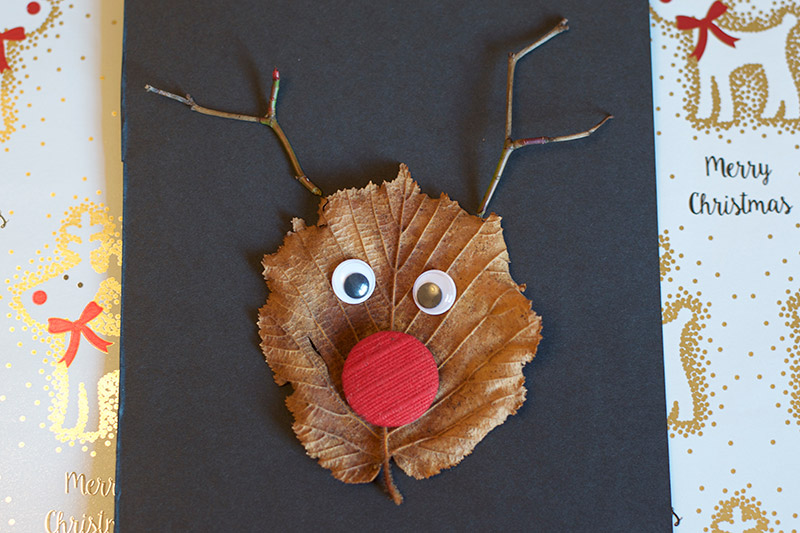 Fix the parts on with double sided tape or glue. You might need strong or hot glue for very large buttons or twigs, so adult help will be needed.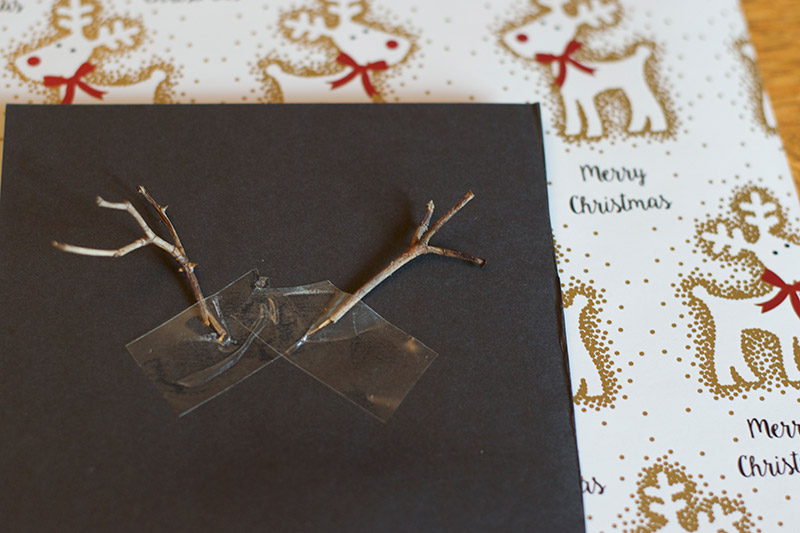 If you want the leaf to lay flat, try picking as fresh a leaf as possible. Mine was quite dried out, but it worked fine. You could also use paper instead if you wanted a craft that will last until the following year.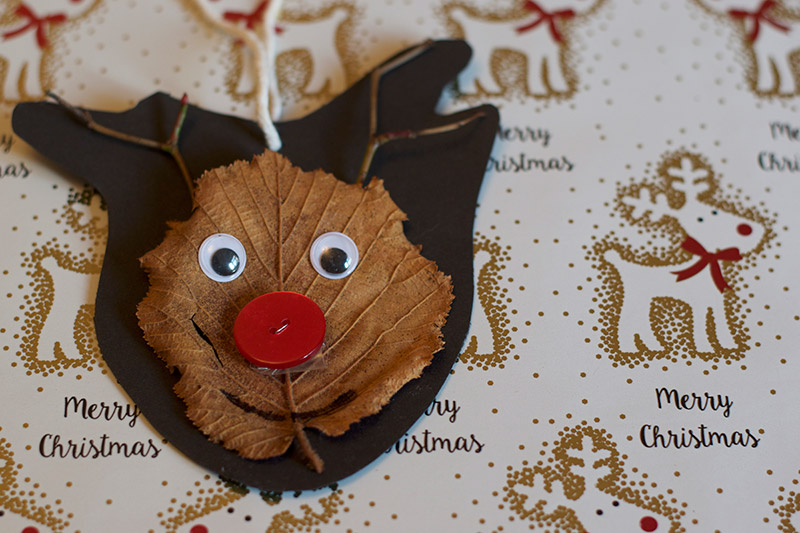 You can make these easy nature reindeer crafts into pictures, cards, or hang a string on and they become a tree decoration!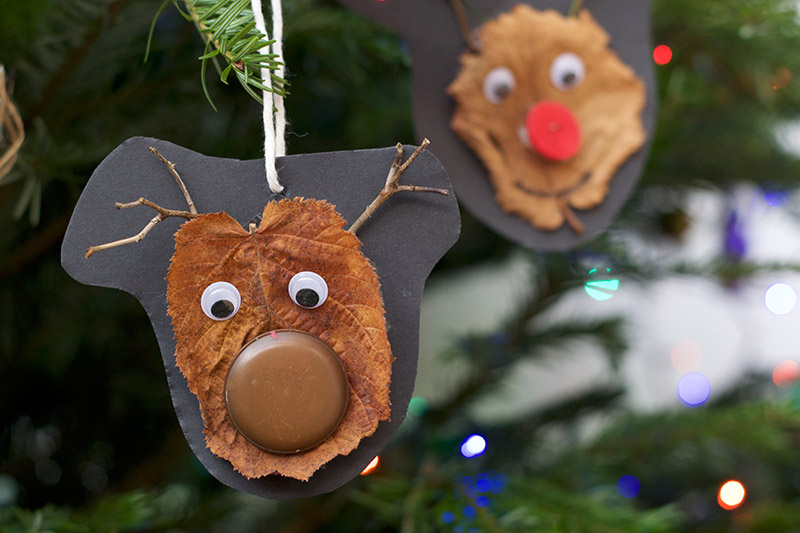 That's it! I hope your children have fun making their reindeer faces!
What will you use to make your reindeer? Do you have any other ideas on how to make an easy nature reindeer craft?
You might also like my posts: Constellation Cards and 12 Easy Christmas Treats to Make with Your Kids.
Like this post? Pin me!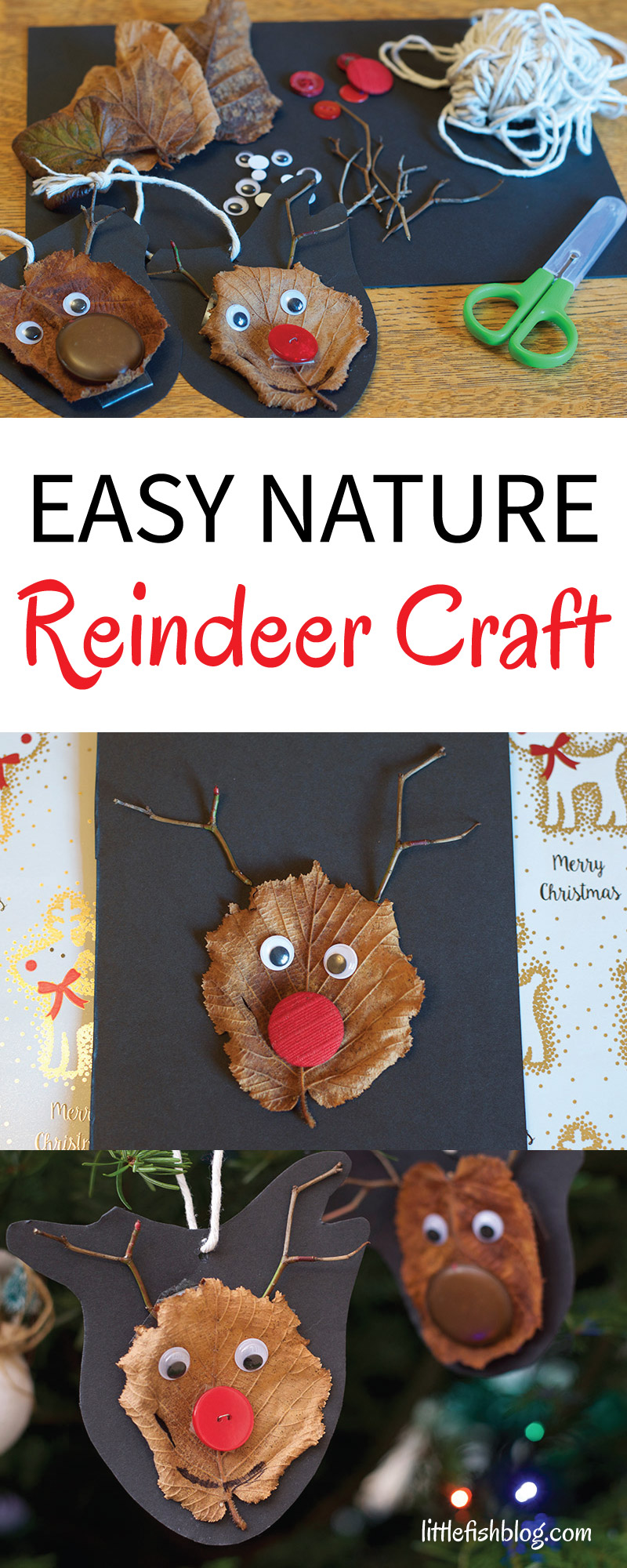 Linking up with The Ladybirds' Adventures and Thimble and Twig.