Little Moments is where I look back at the moments of my week. I think about the moments that I have been thankful for, that inspired me, or that warmed my heart.
Since our move from San Francisco three months ago, I've dropped the ball on sharing my little moments. But of course, they have still been there – in buckets full! So I thought it would be nice to round up my little (and big!) moments from the whole year. There's so many, I've picked out those that really stand out. I hope I'll also inspire you to do the same. However your year went, the ups and the downs, there are always little moments there when you stop and look for them.
So here we are, my little moments for 2017…
January
New Years Eve
We had a wonderful New Year's Eve at our favourite beach in the Bay Area – Stinson Beach. We spent the day at the beach, followed by pizza and a ride home over the Golden Gate Bridge. It was a wonderful day and one of those precious memories I will always treasure.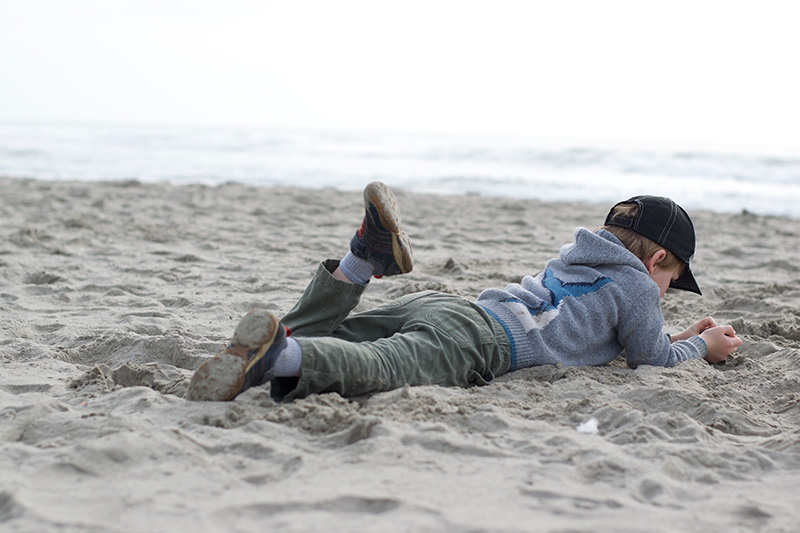 February
LP's Birthday
LP turned One! My parents came to San Francisco and also met her for the first time – such a big and emotional moment. I loved having a picnic in the park for her birthday. It feels like a distant memory now – picnicking in February!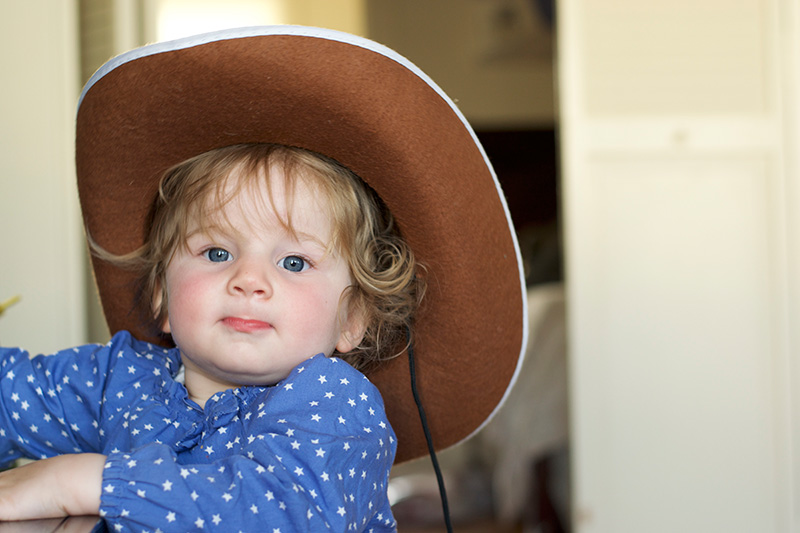 March
Little M's Imagination
It was around this time that Little M had a real explosion in imaginative play. I have such fond memories of walking in the park together – all having to pretend to be different sea creatures! Don't you love it when your children have developmental leaps? It's bittersweet watching them grow and change, but also wonderful and the making of many proud moments.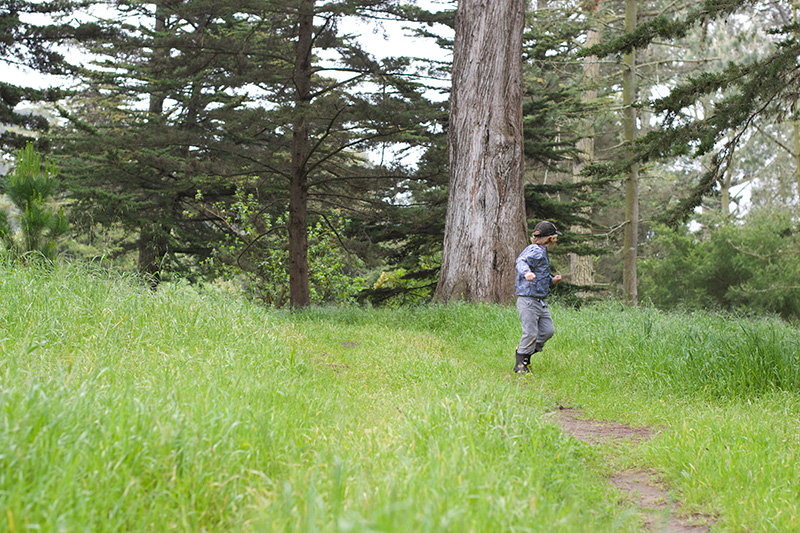 April
The Science March
I am so pleased and proud that we took the kids to the Science March in San Francisco. In a time of political upheaval, where science and the environment are not being given the focus they should be – I just feel proud that we did our bit really. To stand up and march. The march in San Francisco and life in California has definitely made me greener. I'm always trying to find ways we can be greener as a family. I wrote about some of them in 9 Simple Ways to Reduce Waste in Your Family.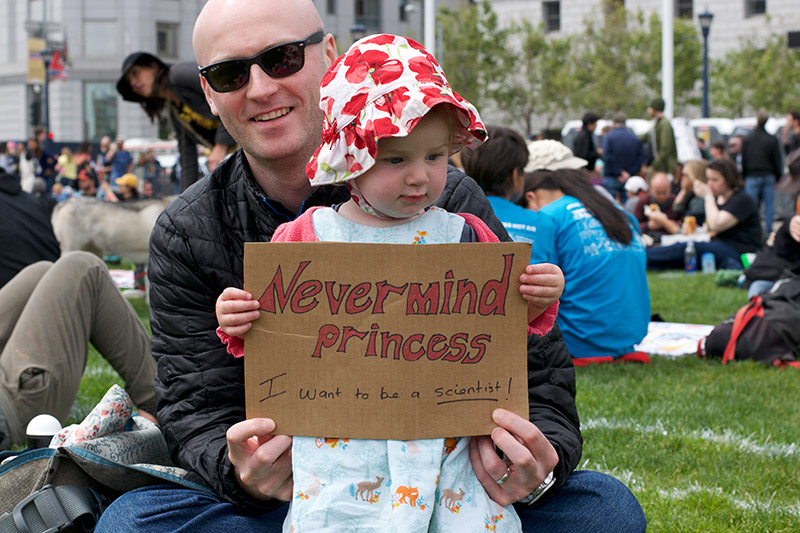 May
Mother's Day
I have lovely memories of Mother's Day this year – we had a beautiful day in one of our favourite spots in San Francisco – the Botanical Gardens. I just remember having lots of cuddles – and really thinking about how lucky I am to be a mummy to my two scamps!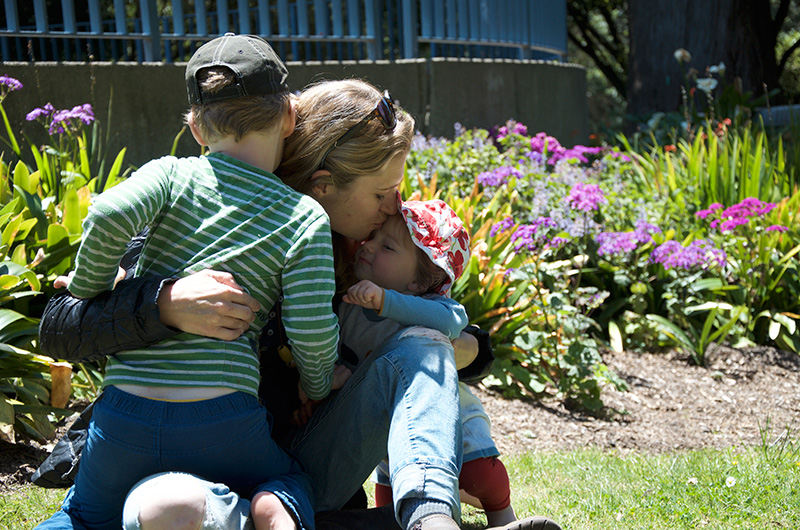 June
Being Tourists
We had an inkling at this stage that we might be leaving San Francisco, so decided to spend some time being tourists in our own city. This started in June, but carried on until September! The first of our trips was to the iconic Fisherman's Wharf. Little M had a blast playing at the mechanical museum and looking around all the tourist shops and sea food restaurants. I just remember looking across the bay to the Golden Gate Bridge and thinking how lucky we were – to have had the opportunity to live in such an incredible place.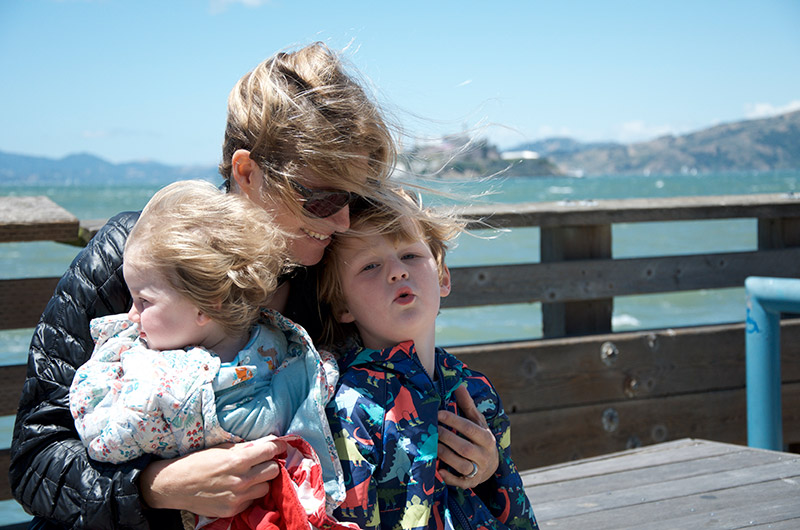 July
Fourth of July
We celebrated with our little Americans with a day in the park, followed by 'American food' at home. Living in San Francisco has broadened my mind in so many ways. I really think everyone should live abroad (at least once in your life). I'm so happy to have two little dual citizens and want to keep celebrating the American holidays with them. We also found out in July that The Hubster was offered a job back in the UK!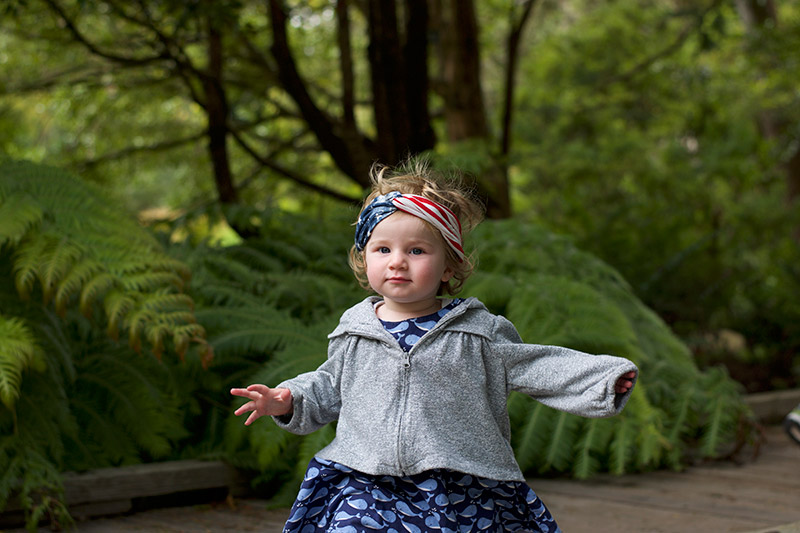 August
Forest School
Little M had his last day at his Forest School nursery in August. I remember him running down the hill on his last day – with a big smile and mud smeared all over his face. I felt so emotional that it was his last day of such a wonderful experience in his young life. Yet, I also felt so incredibly proud of how far he had come, how much he had grown. I'm so glad he had the chance to go to a forest school. It's made me think so much about the importance of getting outdoors – for children and for all of us!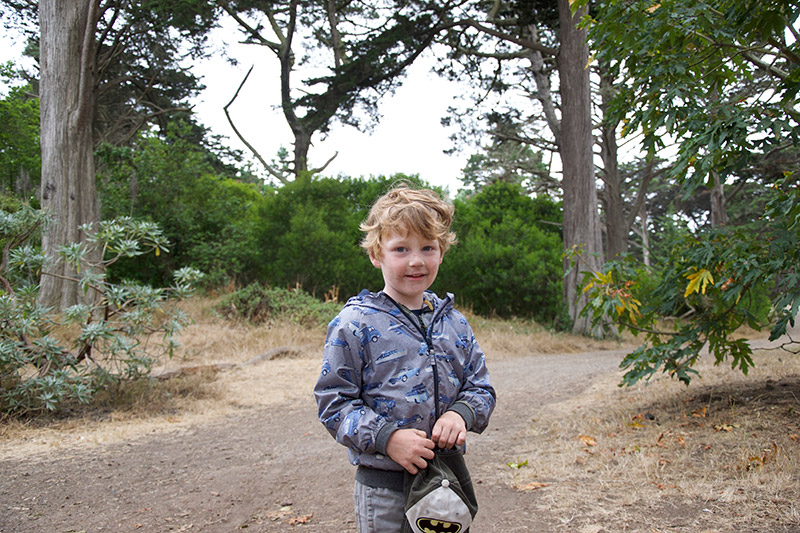 September
Move to the UK
Well this is a big one! We made the move! We sold most of our things, cleared our apartment, shipped a load more things… and moved the whole family from San Francisco to Cambridge! To say it was an upheaval is an understatement. There were ups and there were downs, but we did it!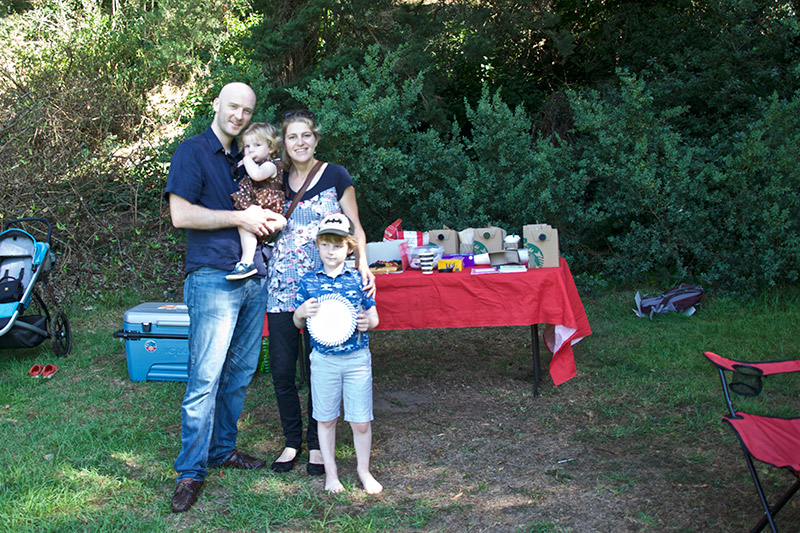 October
A House and Halloween
When we first moved into our new house, Little M wanted to leave straight away! But in a short time we made it home and now both kids love rampaging around all of the space. I have lovely memories of our first Halloween in the UK too – we visited an incredible pumpkin patch and suddenly started to feel at home.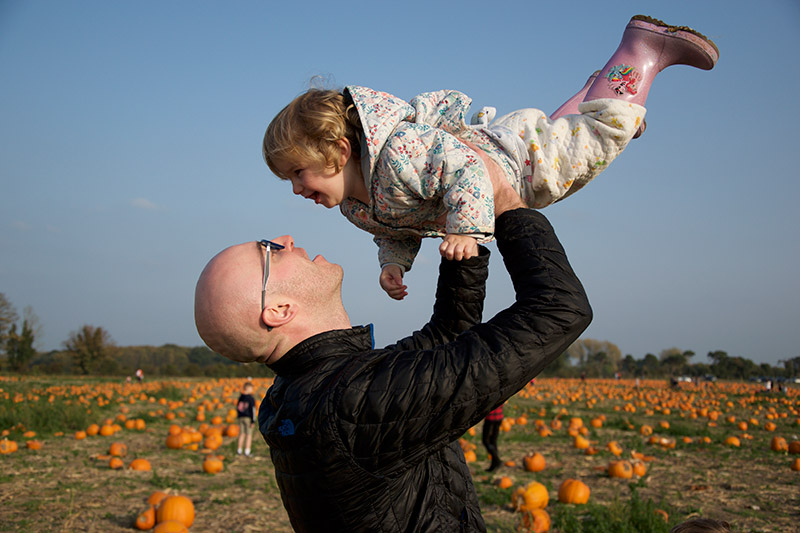 November
Little M started school
I'm so proud of how much Little M has achieved throughout the year – but especially in the last couple of months. In November he started school. After a shaky start, he soon settled and started making friends. After just a few weeks at school he read me his first book. Proud mummy moment! Over on the blog I made the decision to start focusing more on crafts and activities, as well as days out in the outdoors.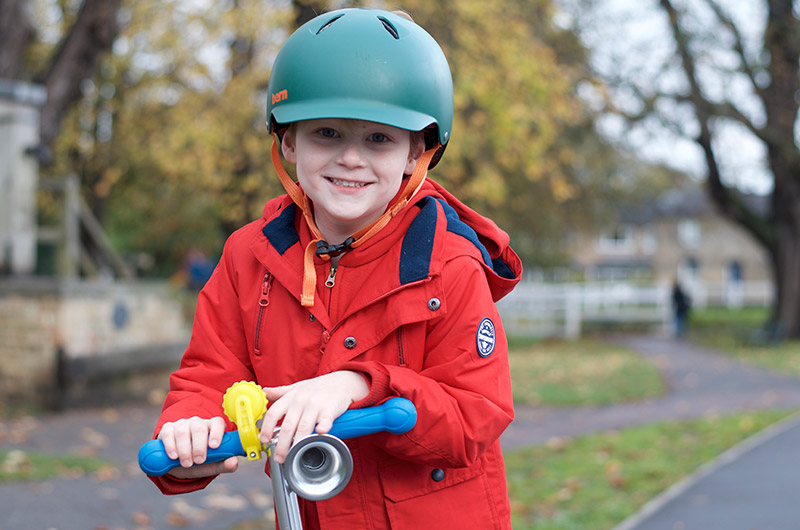 December
First Snow
One of the main things I was worried about with moving was missing the mild weather. But seeing the kids faces when they saw their first snow was truly magical. They stepped out into the garden and do what kids do – embraced it. They threw it, built with it, ate it (!)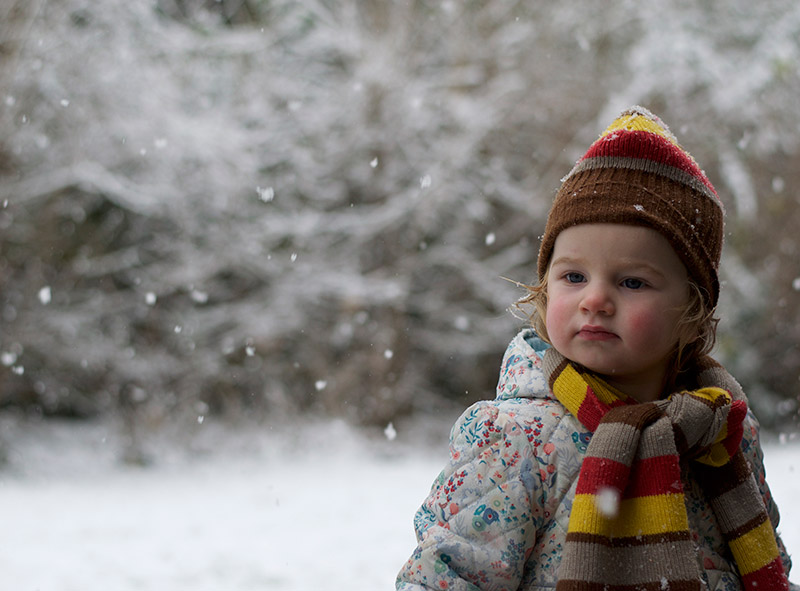 My children truly inspire me everyday to embrace change, to embrace new things and to see the world with new eyes. However busy life gets and however much my kids sometimes drive me loopy (!) I want to hold on to the inspiration my children show me every day. My word for 2018 is 'Confidence' – I want to move forward with confidence in all of my goals and choices during the year. I aim to continue to be inspired and to 'do me'.
I wish you all a Happy New Year and a wonderful 2018. May you have a magical year and reach for your goals and dreams.
What is your word for 2018? Do you have any goals or aspirations for the year?