Lately I feel more motivated than ever to find ways to reduce waste in our family – to reduce, reuse and recycle more. I've always tried to do my bit, but now, I just feel more of a sense of urgency about this.
Perhaps it's since having children, or living in such an environmentally conscious city, or perhaps current political events – but I want our planet to be a clean and thriving one for our children. Don't you?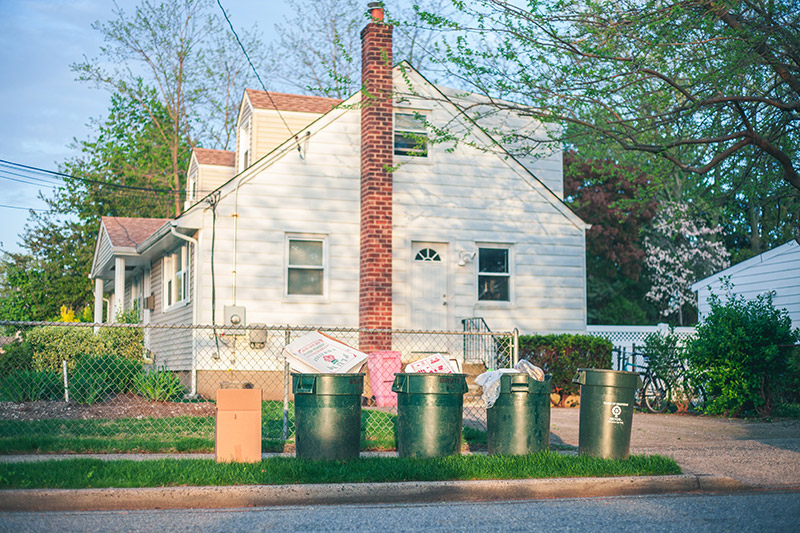 I read something somewhere recently about how you can't really 'throw away' anything and it really got me thinking. Everything has to go somewhere. If it is not reused, recycled, or composted, then it basically just gets tossed into landfill, or ends up polluting our oceans. It's so easy to think looking after the environment is nothing to do with us and there's not much we can do. I used to think like that too. But actually it is the little things that really do add up!
By doing some simple things at home to reduce waste in our families – even just some of the time, we can really make a difference. If we all do it together, we can make a cleaner planet!
Here are some simple ways to reduce waste in your family. We can all do our bit and it's actually very simple!
Disclosure: Post contains Amazon affiliate links. All opinions, as always, are my own!
Sandwich and snack boxes
So simple to do and yet in the past I never used to use them! Instead of wrapping your sandwiches in plastic wrap, bags or even foil, put them in a sandwich box. It can be reused time and time again, with just a quick wash. No waste! In the past I wrapped sandwiches in foil, which can obviously be recycled – but even better than recycling is to reuse! Now I put both the kids snacks and sandwiches into reusable tupperware. Use reusable pots or boxes instead of plastic bags for snacks and sandwiches and save money and waste.
Buy bulk size snacks and portion out
If you possibly can buy snacks in bulk sizes and portion out yourself. Avoid buying individually wrapped snacks if you can. I know, I know – they are so darned convenient!!! Until recently I had been buying individually wrapped cheese sticks, but I was feeling terrible about the plastic wrap that can not be recycled. Now I buy a huge block of cheese, which has less wrapping. I cut into cubes or sticks, then put into a reusable box. Bulk size items are always cheaper and better value than the individually wrapped ones, so you'll save money too! Bonus!!!
Recycle hard to recycle items
There are so many things that you just can't recycle with the regular collection service – but can still be recycled and save a lot of waste. Check out these resources for more information on how to recycle hard to recycle items – Planet Green Recycle (US) and Recycling Guide (UK). You can even get paid to recycle hard to recycle items such as electronics!!
Buy and donate used clothes
Of course we all love new clothes  – but used clothes can be a fantastic buy and save waste too. Try to buy used whenever you can and donate any clothes that no longer fit. Kids in particular get through their clothes so quickly! We're lucky to have a couple of great used children's clothing stores here in San Francisco. We can get some great buys of barely worn clothes, plus take our used clothes and get a small fee in return.
If you don't have a store like this near you, there will almost definitely be thrift stores, or charity stores, or you can often get used kids clothes in bulk on Craigslist, or eBay. Or perhaps you have family or friends who might pass clothes down to you. You can then do the same for someone else, or re-donate to a charity store or clothing bank. Buying used clothes saves money for you and also reduces waste. For myself I love to get together with friends for a clothes swap party – good fun and a nice way to pick up some 'new to you' clothes! Of course the same goes for furniture and other household items too.
Have separate kitchen bins for recycling
Make it effortless to recycle and compost as much of your waste as you can by having separate bins for each type of waste – recycling, compost and landfill. Your kids will love helping sort everything into each of the bins – you could also label them so your kids can easily see what goes where. Make it a challenge – remember everything can be made into a game!
Upcycle household things
Transform unneeded household things into items with a new purpose! Repurposing old household things is very trendy right now and you can find lots of good ideas on places like Pinterest. I love these ideas for upcycling baby cribs – what a great way to reuse whilst also keeping those baby memories dear!
Use reusable water bottles and coffee cups
Since having my kids I've been in a much better habit of using reusable cups when out and about. Now I wouldn't be without my Sigg water bottle and my Starbucks reusable cup! My kids also LOVE their little Sigg bottles. 50 billion plastic water bottles are used every year in the US alone – and only around 23 percent of those are recycled. This frustrates me when it is so simple to use a reusable bottle and drink tap water, which in most places is fantastic. If you don't like the taste of tap water you can always use a water filter. It's also important to teach kids about conserving water, as it's something that can easily be taken for granted.
Use reusable bags
Most places have a good incentive for using reusable bags nowadays – so there is no excuse! You usually get charged for bags now and here in San Francisco you often get a small rebate for bringing your own bags. This is such a simple and easy way to reduce waste, plus you can get some pretty cool looking reusable bags too!
Only buy what you need
Try to plan meals in advance if you can and only buy what you need. This avoids both food and packaging waste and saves money too! I try to make a weekly meal planner to plan meals ahead. I don't always manage it, but try when I can. – If we all try to buy only what we need, we can avoid a lot of unnecessary waste.
Do you have any other ways to reduce waste in your family? Anything to add?
Like this post? Pin me!