We love making homemade cards in our family. I especially love incorporating buttons, scraps of paper and all those bits and pieces we all have lying about!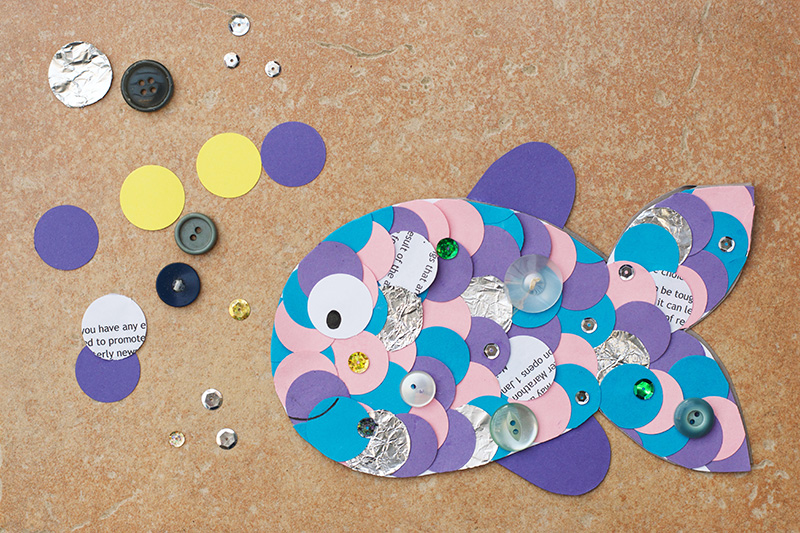 This colorful and fun fish card makes use of scraps of colored card, newspaper, foil, buttons and sequins – collaged together into a wonderful fish. I've used a round cutter to create the scales – a genius invention, because it avoids too much cutting!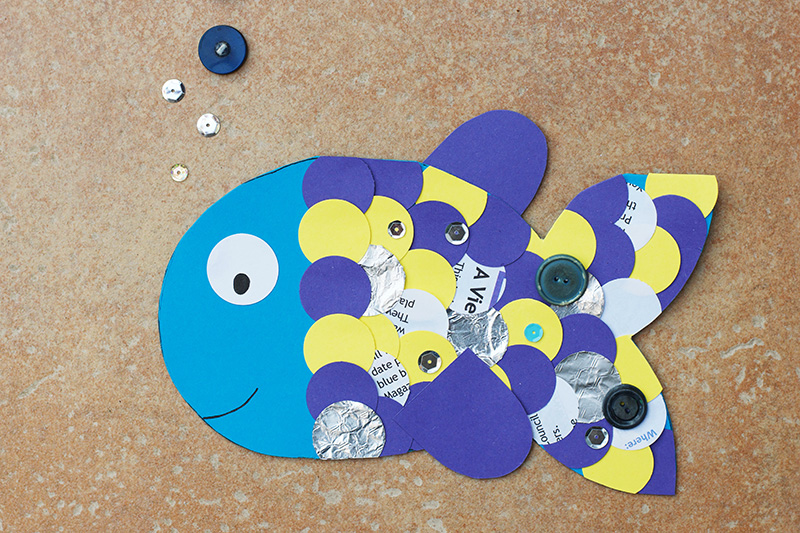 This craft is perfect for kids of 3 and up, as everything can be stuck down with a glue stick. Older or more able children can cut out the fish and can make more complex designs if they wish.
To start with you'll need to gather your supplies:
You'll need:
Colored card – choose any colors you think look good or that you happen to have. You'll need a large piece for the actual card and can use up any smaller pieces to cut out the circles.
Newspaper
Aluminium foil
Buttons
Sequins
Circle cutter (or use scissors)
Scissors
Glue stick
Black pen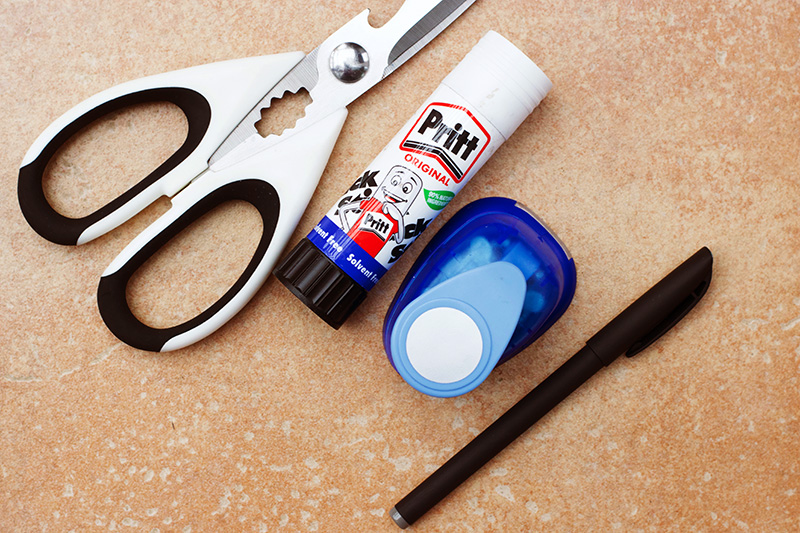 To make your recycled fish card:
Fold your piece of card in half.
Draw the shape of a fish onto the card, so that the top of the body and of the tail touches the top of the fold.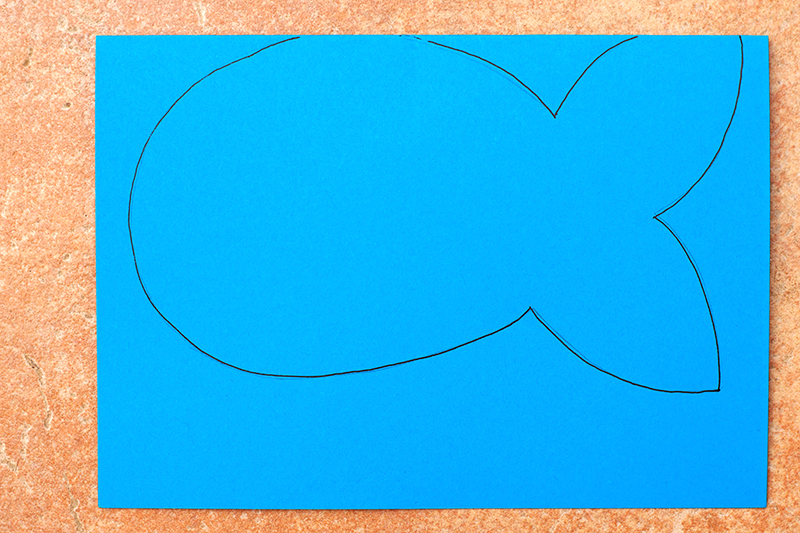 Cut out the fish carefully, ensuring the parts that touch the fold remain attached.
Use the circle cutter to cut out circles of colored card, newspaper and foil, or you can use scraps of paper, tissue paper, or even thin fabric.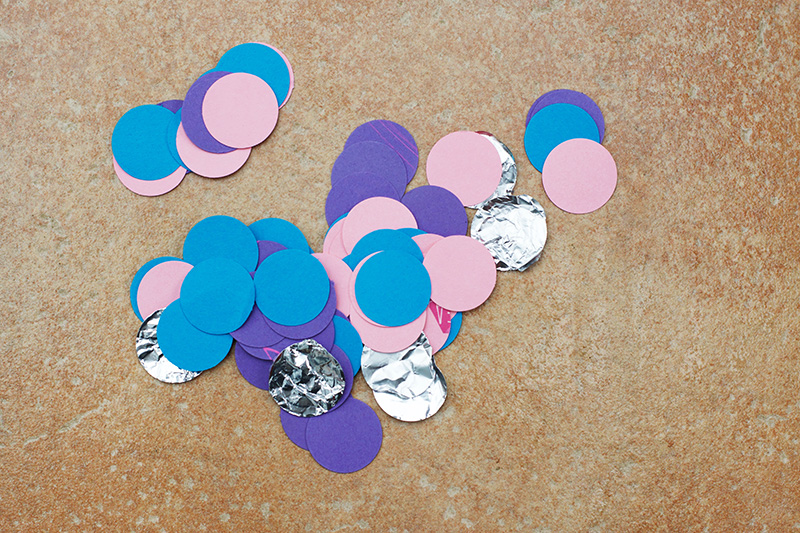 Stick the circles of card, paper, foil, newspaper and anything else onto the fish. Overlap the circles to create the effect of scales. You can collage the whole of the fish, or just part of the fish. If you wish to collage the whole fish, then stick circles right over the edge of the fish – you can trim these off later.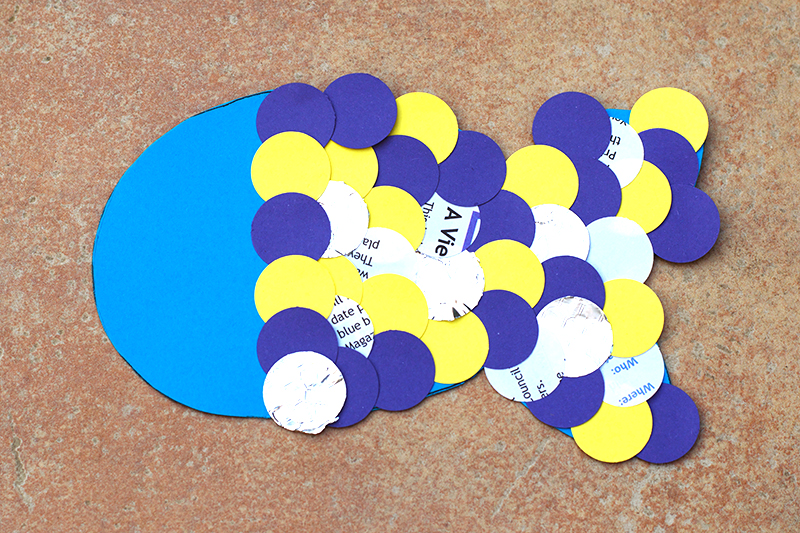 When you have finished sticking, trim the edges of the fish if necessary.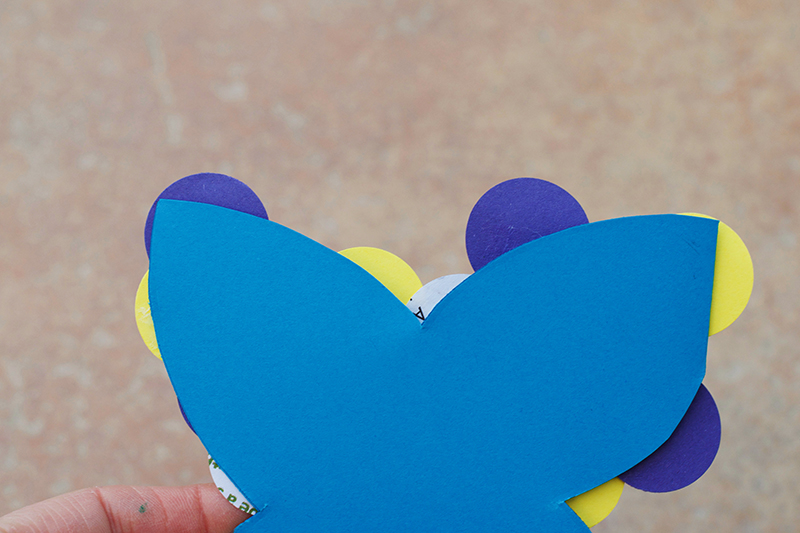 Add sequins and buttons to add a bit of extra shimmer!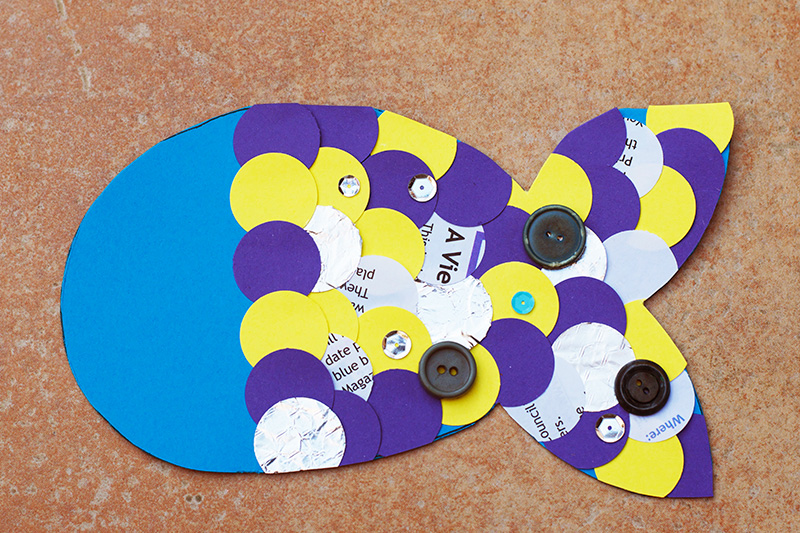 Finish by cutting and sticking a white circle for an eye. Use a black pen to draw the pupil of the eye and to add a mouth.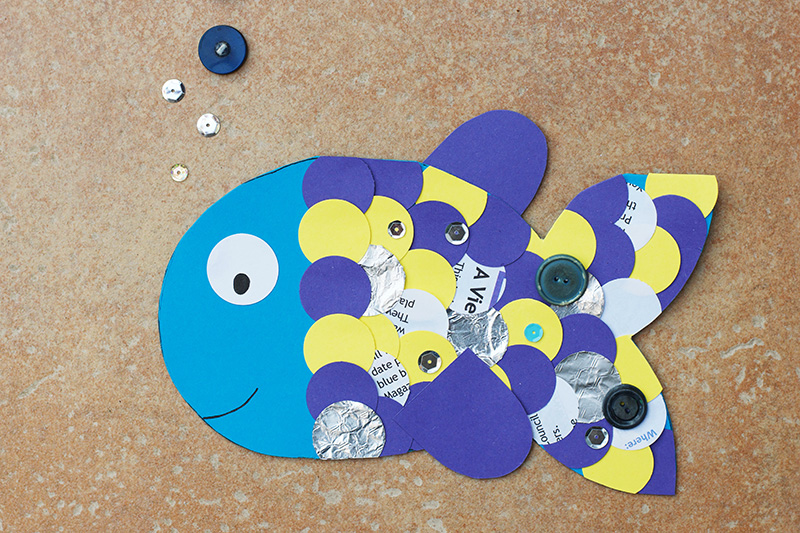 Your little fishy is all ready to write inside and send to a friend!
These little fish card crafts make perfect birthday, Mother's Day or Valentine cards. They would also look wonderful in a picture frame as a keepsake to put on the wall!
What occasion would you make a recycled fish card for?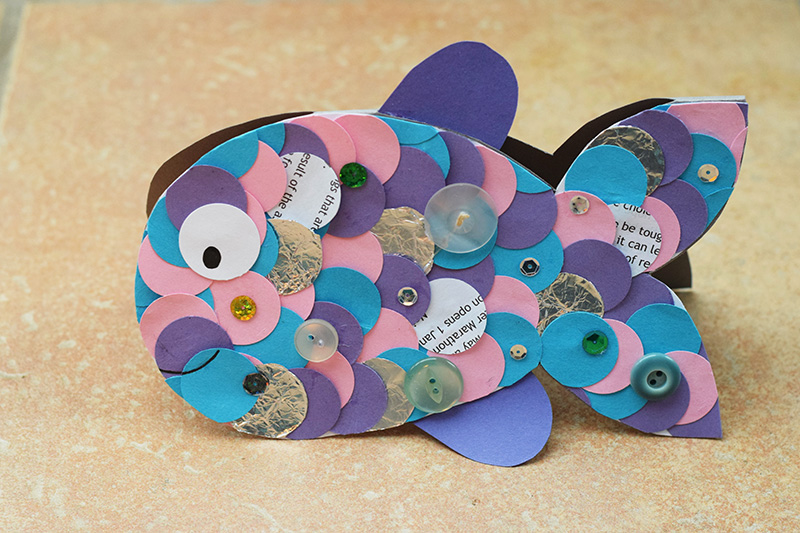 Remember to pin this craft idea for another day!