Little Moments is where I reflect on all of the little things that have made me happy, thankful or inspired that week. I hope that I will also inspire you to do the same…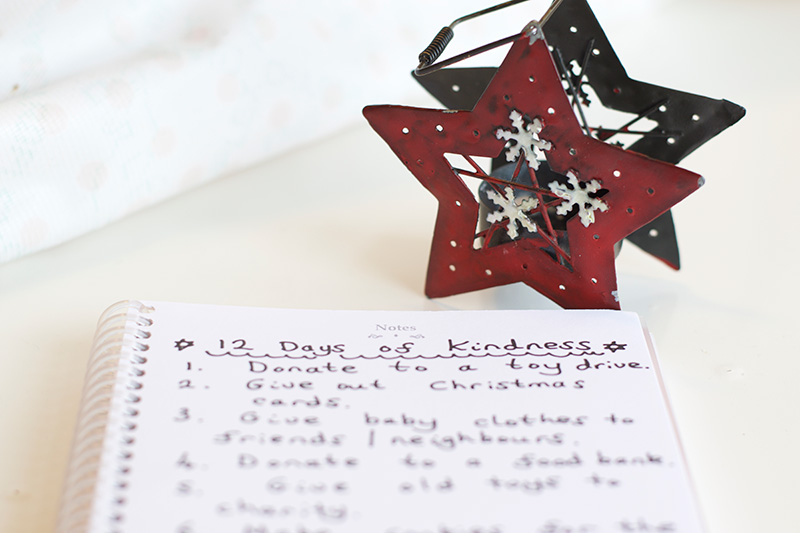 I didn't post a Little Moments last week, since it was all a bit hectic with The Hubster's parents visiting. So this week, I'm taking the time to reflect on the last couple of weeks.
We seem to have had a busy time lately, what with the grandparents here and with the Christmas preparations beginning. It's been an easy Little Moments to write this week, as I have had so many lovely moments and memories to choose from.
We were sad to say good bye to The Hubster's parents yesterday, as they set off back to the UK. But we have had a wonderful time together and are now looking forward to a fun family Christmas, just the four of us.
It's difficult being away from family at this time of year. As expats it's something that you sort of get used to, but I still find it hard. However I am more determined than ever to focus on the present this Christmas – and just enjoy the time with my own little family.
So here are my Little Moments for the last couple of weeks…
• Christmas Tree.
We went on an outing to Clancy's in San Francisco to pick out a Christmas tree – the same place where we visited the pumpkin patch at Halloween. It doesn't seem a minute since we were there looking at pumpkins! We picked out a lovely tree. I love the tradition of picking a real tree together – it's the second year we've done it and I'll never go back to a fake one now! Little M decorated the tree with his grandparents, which was lovely. All I had to do was sit back and watch!
• Grandparents.
It's been so lovely to have The Hubster's parents around. We hadn't seen them since LP was born back in February – so it was great to catch up. And of course the children have changed so much – especially LP! I've loved watching their relationships develop. LP was wary at first – she is going through the separation stage – but was soon chuckling with Grandpa and pulling his beard!
• Gingerbread House.
We went for a trip downtown to visit the life size gingerbread house at the Fairmont Hotel in San Francisco. It was a great day out and really got us in the Christmas spirit! After visiting the hotel we took a ride on the cable car and Little M explored the delights of the Disney Store. You can read more about the gingerbread house in this post from last year. If you are in San Francisco you must go for a visit – it's a fun way to get in the mood for Christmas!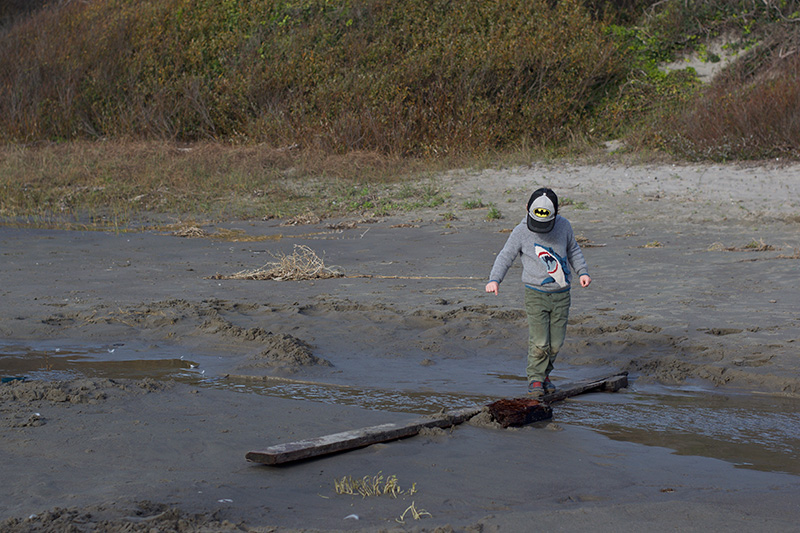 • The Beach.
There's nothing like a visit to the beach! We went for several beach outings with the grandparents, but the highlight was definitely a visit to Stinson Beach – just north of San Francisco. We had such a lovely time. Little M enjoyed digging in the sand. The sun shone. We ate Mexican food. I think I'll post about visiting the beach in another post, as I took lots of photos and it's such a relaxing place to visit. So watch this space!
• Rain.
The last few days it's been raining – and yes that makes me strangely happy! Rain reminds me of home. It's comforting in that way. I love wrapping up in our rain gear and and going out to splash in the puddles. I love the excuse to drink hot chocolate – although who am I kidding, I don't need an excuse! It's also lovely to live somewhere where everyone is thankful for rain. California is in a drought and so rain is needed and is precious. It sounds so 'hippy' but rain really reminds me of how lucky we are. Of course if we move back to England I'll probably go back to moaning about the weather, but that's ok…!
• Big Brother.
Literally a day after the grandparents had flown home we had one of those days where everything felt so hard. I was back on my own with the kids and a bit out of the routine. Little M was tired. We had an epic meltdown situation (we've all been there!) He was crying, LP was crying, I was, well, just holding it together!
I took a deep breath and just carried on. I carried on serving out Little M's dinner, as I knew hunger was probably a contributing factor. I thought if I could just get them both calm and fed, all would be well. Then, suddenly, Little M stopped crying, walked into the kitchen and handed LP a car toy, carefully showing her how to switch it on. She stopped crying instantly. Just like that the moment went from meltdown to magical. I love seeing Little M slowly evolve into a caring big brother.
• Baby Kisses.
LP has starting giving these big drooly kisses! It's so cute! Of course it would be utterly gross if she wasn't my cute little schmoo, but what's a bit of drool between a mummy and baby?!
• Kindness.
This Christmas I decided I wanted to do a bit more to 'pay it forward' beyond just sending the usual Christmas cards and gifts and maybe a charity donation. It's been a funny old year in many ways and I'm increasingly aware as Little M gets older of the materialistic world that he lives in. I want to do my best to encourage my kids to be grateful and this includes spreading kindness and good will to others. What better time of year to make a concerted effort to be kind and encourage your kids to do the same?
I have been completely inspired by Lauren at Dilan and Me and her random acts of kindness calendar, so we decided to join in as much as we can. But with 2 kids and a million things on my list every day, I didn't want to lose focus and for it to drop off somewhere along the way! So we came up with our own list of just 12 things – our '12 Days of Kindness' to remind and encourage us to be kind. So far we have donated a toy to the toy drive and sorted and given away some baby clothes. We have also lit some Christmas lights and started giving out cards. It's nice to feel that we are doing something for others, however small, and that I am reminding my kids of the importance of being kind.
What little moments have you been grateful for lately?
I'm linking this post up with Katy and Sian and their #HappyDaysLinky.