We love frozen yoghurt in our family – it's delicious, yet much healthier than ice cream, especially if it's homemade. Little M would eat it by the gallon if he could! I came up with the idea of using novelty ice cube trays to make 'bite size' frozen yoghurts – as a fun dessert that is also easy to portion out.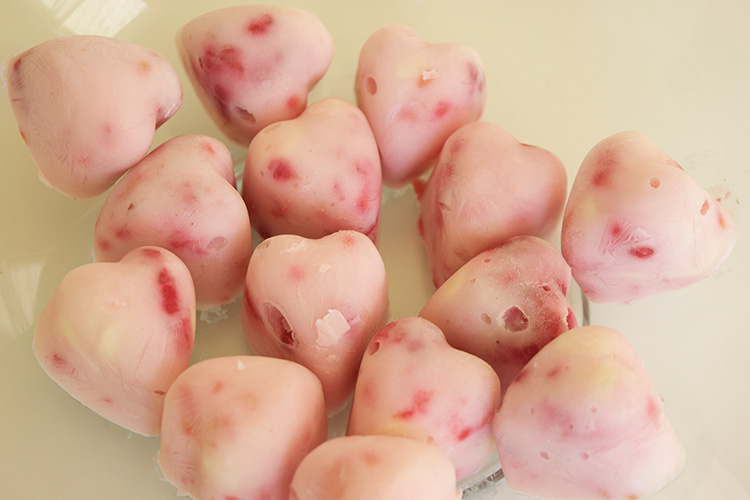 This recipe is easy peasy and a great one for toddlers to help out with – as it basically just involves mixing a few things together with a spoon. You'll need to help out with the pouring into the ice cube trays though…
You can use any type of ice cube tray you like – hearts, lego men, sea creatures… I picked the heart shaped ones, as I'm a bit mushy like that, but you can use any that you fancy. I do think hearts are cute for Valentines Day, or another special day!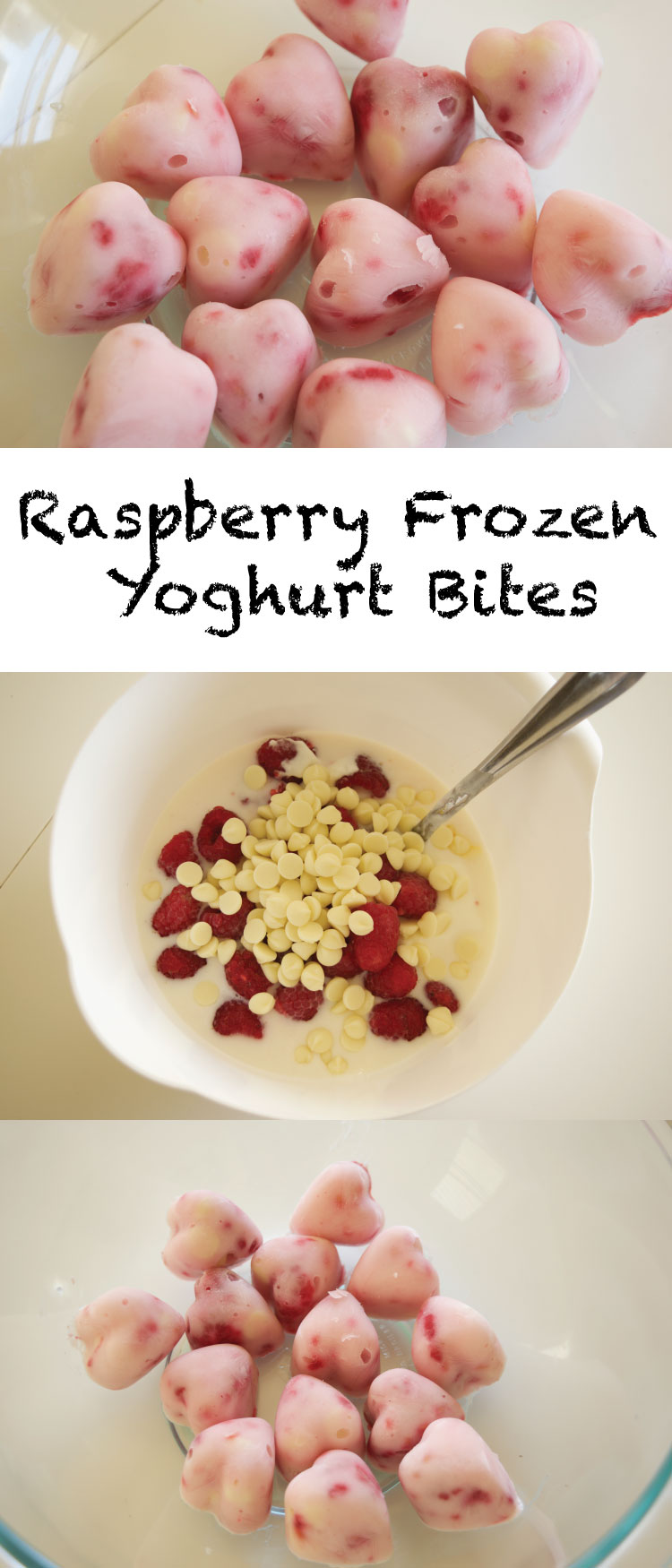 These frozen yoghurt bites are based on a frozen yoghurt recipe by Jack Monroe. The original recipe uses peanut butter, which is also yummy, but thought I'd try raspberries as something a bit summery!
You can use 200g peanut butter instead if you like though, or replace the raspberries with 100g of a different type of fruit or berry – whatever you like really. You can add a tablespoon or two of sugar, but I prefer to leave it out. If you want to make this healthier for every day you can leave out the white chocolate or add some carob chips instead. I like to add the white chocolate chips as an occasional treat – especially for Valentines Day!
Raspberry Frozen Yoghurt Bites
500g (18oz) natural yoghurt (you can also use low fat)
100g (3.5oz) frozen raspberries (or you can use fresh)
100ml (3oz) milk
Optional: 1-2 tablespoons of sugar
Optional: 100g (3.5 oz) white or dark chocolate chips (or carob chips)
2 novelty ice cube trays
(or you can use ordinary ones)
1. Pour the yoghurt into a mixing bowl and stir in the raspberries and milk until thoroughly combined. Add the sugar if using. Stir in the chocolate or carob chips if using.
2. Put the whole bowl in the freezer, uncovered for 1 hour.
3. Remove from the freezer and stir well.
4. Put back in the freezer for another 30 minutes.
5. Remove from the freezer and stir thoroughly.
6. Spoon the mixture carefully into the ice cube trays. Scrape off any excess mixture from the trays.
7. Put back into the freezer for at least 4 hours.
8. Turn out of the trays and enjoy!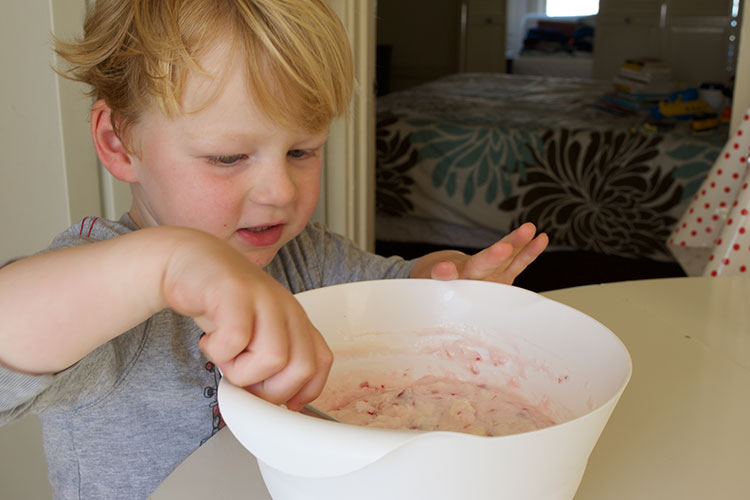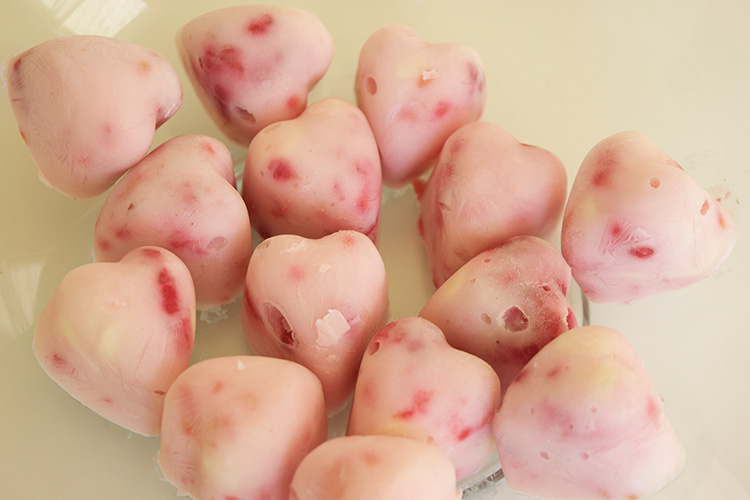 You can also bag up the bites and leave them in the freezer for later – or just leave them in the tray. If the bites get too hard after being in the freezer for too long, just leave them out for a few minutes to soften before eating. They make a pretty display for a special occasion, or just for fun any day!
What recipes do you like to make for a special day?
Disclosure: This post contains some affiliate links, however all opinions are entirely my own.